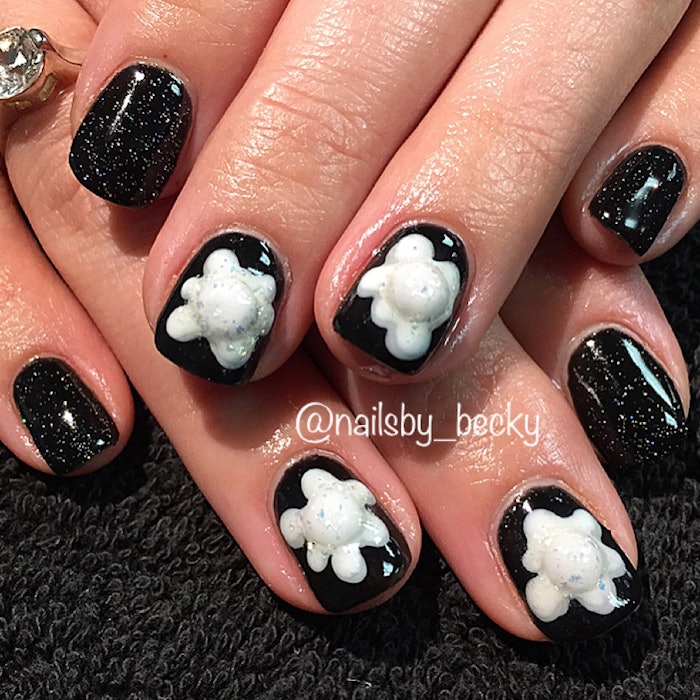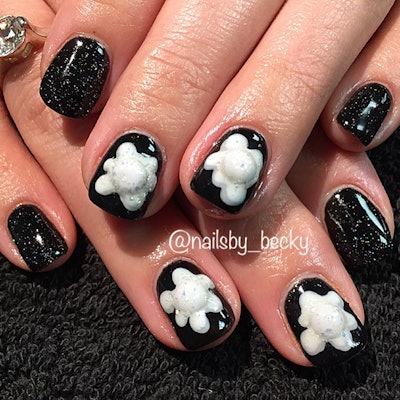 Here's a cute winter design to mix up your regular reindeers, snowflakes, and gingerbread men. This melted snowball lets you mix 3-D acrylic sculpting with gel polish nail art. Check out how Becky Carter (@fancy_fingers) got the whimsical look.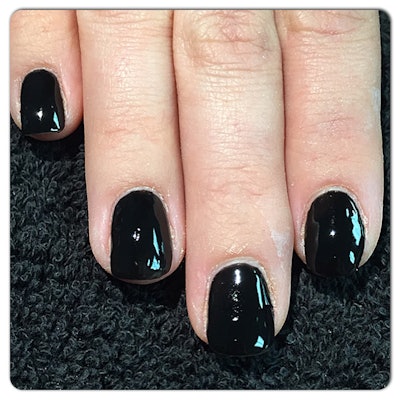 Items used:
Gelish base coat
Gelish top coat
IBD Black Onyx
IBD Fireworks
Gelish Sheek White
Gelish Cashmere Kind Of Gal
Gelish Trends Rough Around The Edges
White acrylic powder
Monomer
Dotting tool
Acrylic 3-D brush
Step 1: Prep nails as usual. Apply base coat and two coats of black onyx.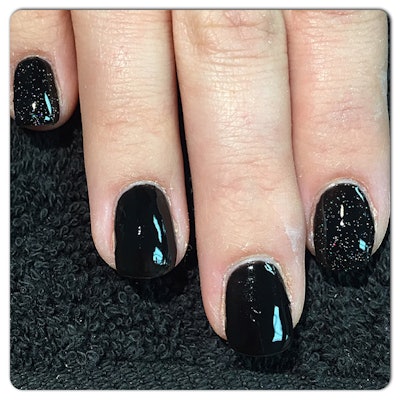 Step 2: Add IBD Fireworks on three fingers of choice.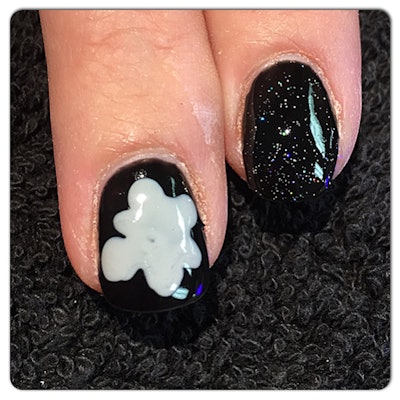 Step 3: Using Cashmere Kind Of Gal and dotting tool, make a "splat" shape. Make your "splats" different on each finger.
Step 4: Using Sheek White and dotting tool, go along the top of Cashmere Kind Of Gal, leaving an edge on the bottom for a 3D effect.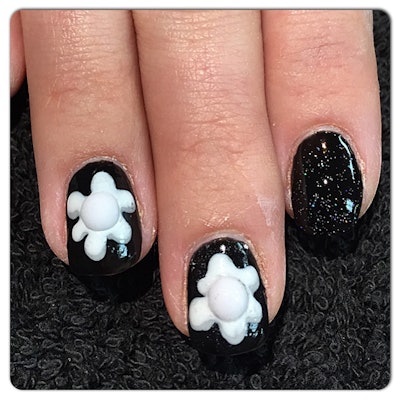 Step 5: Using acrylic brush, monomer and white acrylic powder, create one small ball of acrylic on each "splat."
-Tip-
Once you have your acrylic on your brush, remove the extra liquid by touching the back of the brush on your paper towel. This will help the acrylic keep a ball shape and not run down the nail.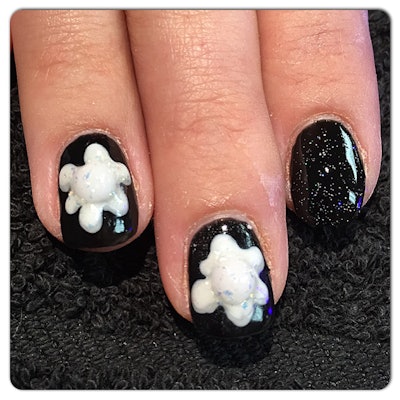 Step 6: To have more of a 3-D effect, use Cashmere Kind Of Gal to make a line below the snowballs. You could leave your snowballs like this if you'd like, or for that extra winter snow sparkle, using Trends Rough Around The Edges, polish over the white areas.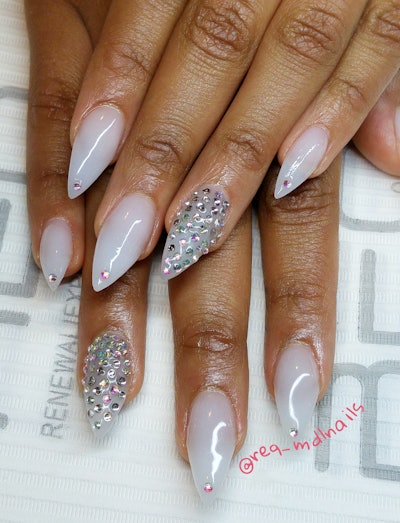 Step 7: Apply your top coat, wipe off the tacky layer, and apply your cuticle oil.
Find Becky's work online:
Instagram: @fancy_fingers
Twitter: @BLCarter28
[Images: Becky Carter]