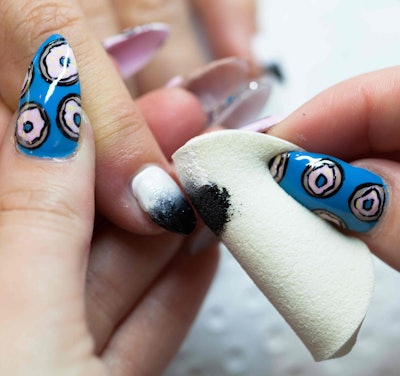 The sponge technique makes it easy to combine any of your clients' two fave colors on nails – and you don't need a steady hand or advanced art skills to do it! Australian salon Adore Dolls Parlour demonstrates how to get the look.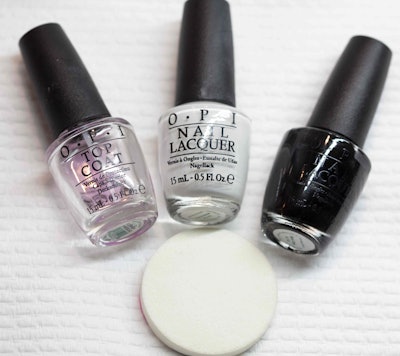 Products used: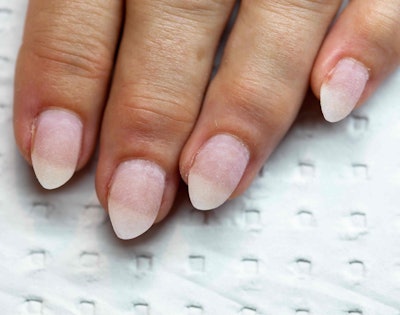 Prep: Prep & cleanse nails as normal.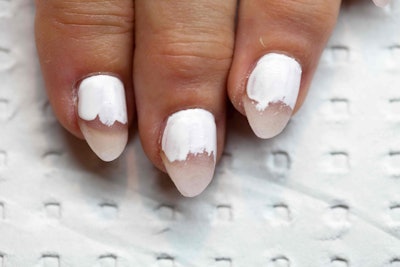 Step 1: Paint half of the nail white starting from the cuticle.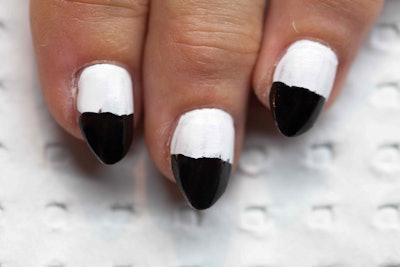 Step 2: Paint the other half black.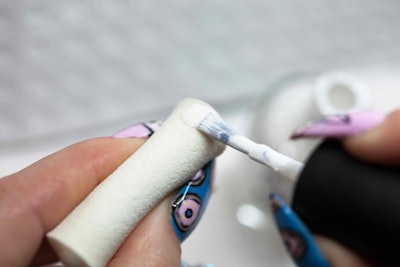 Step 3: Fold sponge in half and paint a line of white polish across sponge.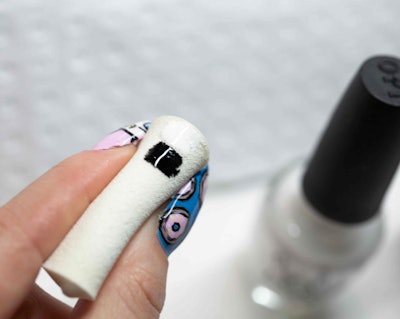 Step 4: Paint a line of black nail polish under the white line.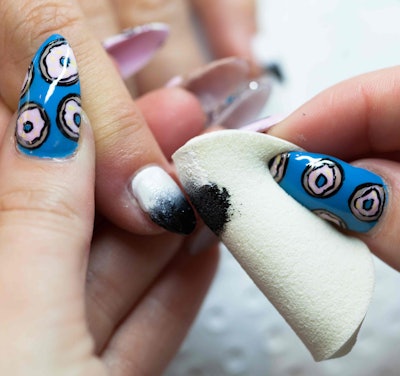 Step 5: Bring sponge to the nail and pat evenly from side to side, blending the black and white together. Repeat until desired blend is achieved.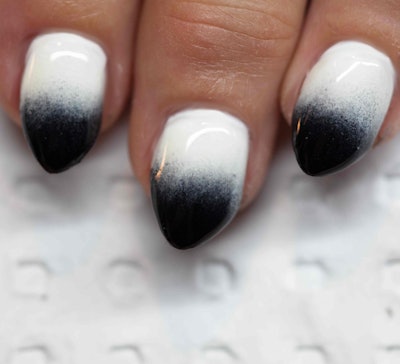 Step 6: Clean up any excess polish, and apply clear top coat. Done!
Nails by Adore Dolls Parlour
Website: adoredollsparlour.com
Instagram: @adoredollsparlour
Facebook: facebook.com/AdoreDollsParlour
Twitter: @AdoreDolls
191 Varsity Parade
Varsity Lakes 4227
Qld Australia
0432 720 425
[Courtesy of Adore Dolls Parlour]