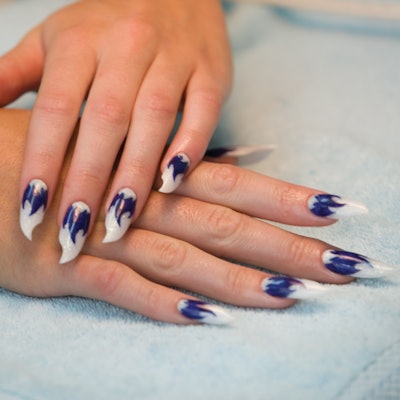 Spice things up with a flaming hot manicure by Nailpro Cup champion Lynn Lammers. We like that these break away from classic red and orange Hot Wheel car flames – the blue and white instead gives them a devilish feminine feel. Of course, feel free to mix up the shape for more practical everyday wear.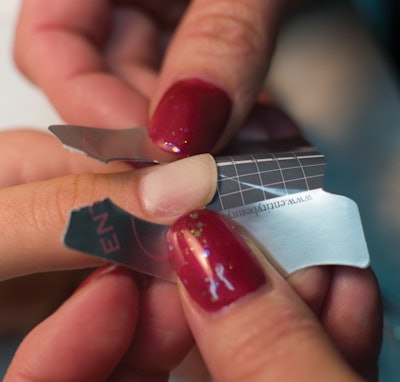 Step 1: Lammers began by prepping the model's nails and applying forms.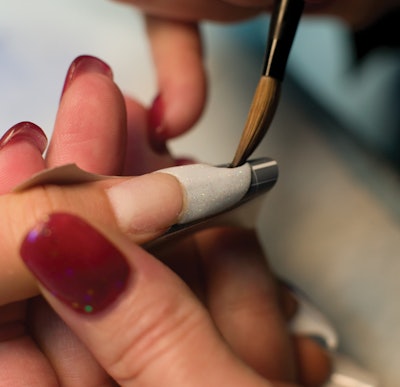 Step 2: She then sculpted the free edge of each nail with glittery white acrylic. Using her brush, she built a curved tip (which is easier to sculpt than it is to create with a file).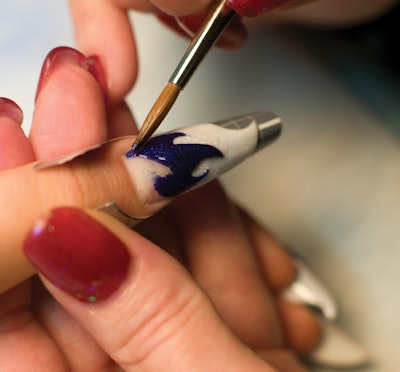 Step 3: With blue acrylic and a fine-tipped brush, Lammers created a flame-like design at the smile line. She repeatedly swiped her brush along the side of the blue acrylic to achieve crisp lines.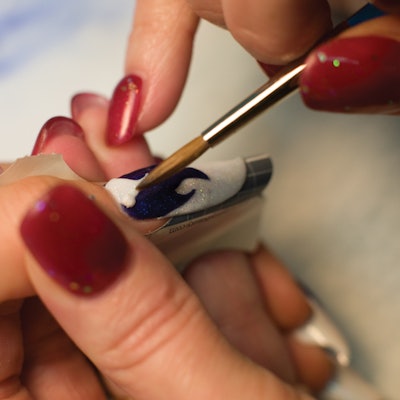 Step 4: Using small beads of white acrylic, she filled in the cuticle area.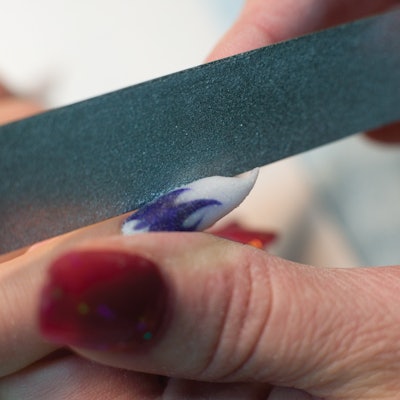 Step 5: Using a hand file as well as an electric file, Lammers smoother and shaped the nails.
Step 6: To get a high shine, she capped the nails with a gel top coat and cured them for two minutes under a UV lamp.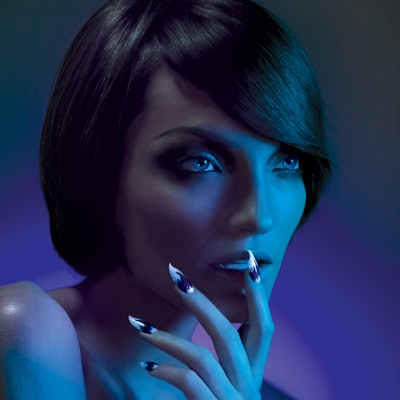 [End photo: Photography by David Casteel, hair/makeup by Adrienne Herbert]