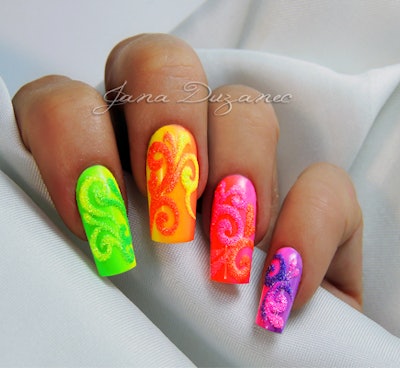 Create noticeably bright, textured nails with a sprinkle of sparkle and some neon gel! Jana Duzanec, an educator and nail artist, shows you the step by step. »
Products Used : 
– Pink Builder gel for sculpting and pinching from EFX company 
– Neon gels and sugar glimmer from Jet Set Beauty 
– Easy shine gloss from EFX Company 
1. Build the nail as usual with gel / acrylic . Mix 2 colors of gel – neon green and neon yellow. From one side start with neon green and from other with neon yellow; mix them well in the middle . Tip: You can use white gel before putting neons to get more colorful effect. Cure it under UV lamp 2 min, and apply non-sticky finish shine. (Jana used Easy Shine from
Eurofashion
). Neons are from
Jet Set Beauty.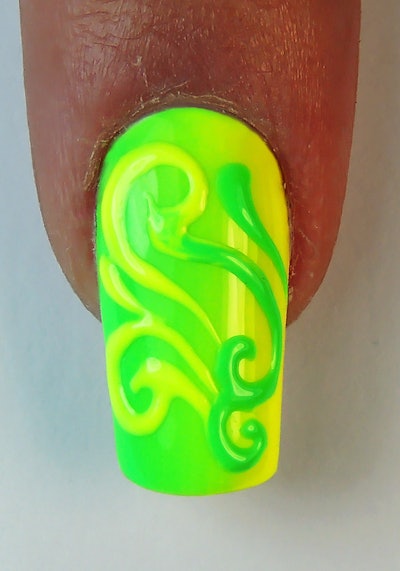 2. With neon yellow gel, draw the design as shown on the green parts, and with neon green draw on yellow part of the nail. Do not cure!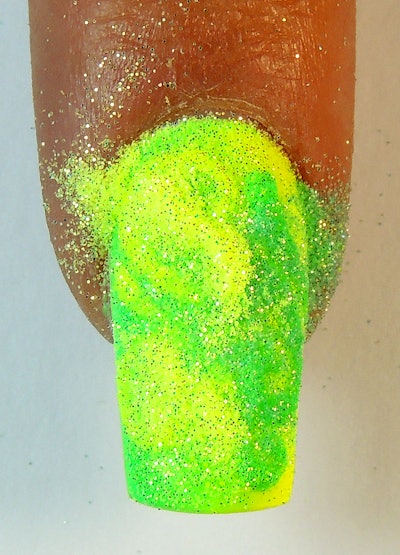 3. Sprinkle with neon yellow nail sugar from one side and neon green from other side. Cure it now under UV lamp for 2 minutes.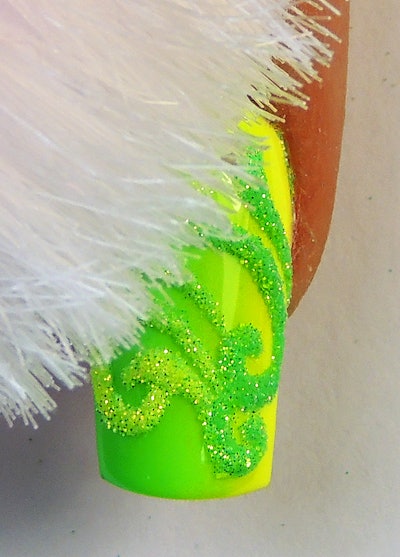 4. Remove all excess with nail brush and you're finished!
Find Jana's work online:
[Images: Jana Duzanec]