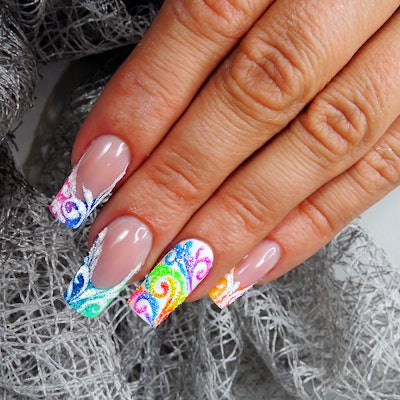 Clients come to you looking to spice up their nails with designs and color, so give them something memorable! Jana Duzanec, an educator and nail artist, shows you the step by step for her rainbow swirl using products from Jet Set Beauty.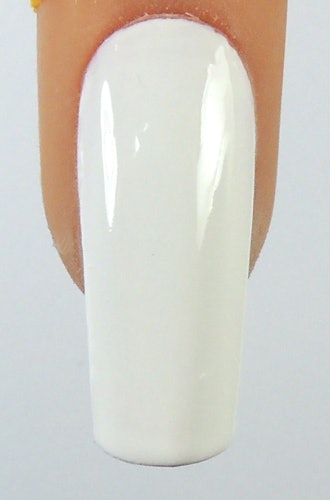 Step 1: Build the nail as usual with gel/acrylic. Over top, add a layer of white colored gel.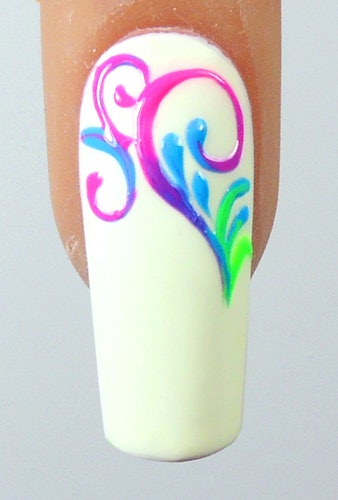 Step 2: Start doing design with colored gels and mixing them together in one line.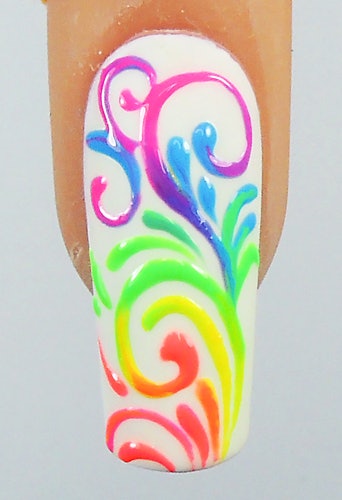 Step 3: Finish the design using more neon color gels – do not cure yet.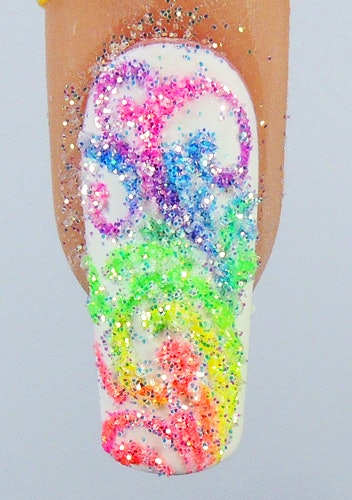 Step 4: Sprinkle over it with glitters , and then cure in UV lamp for 2 minutes.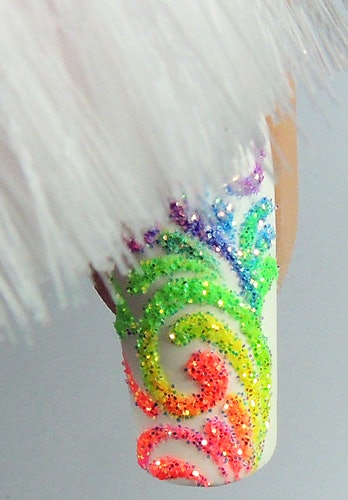 Step 5: Remove all excess with nail brush, the glitters will stay attached on the neon parts only. Finished!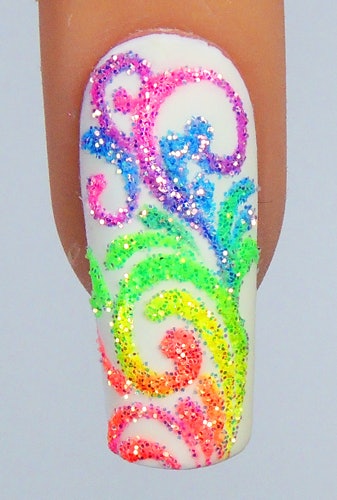 Find Jana's work online:
Website: nails-jana.com
Facebook: facebook.com/NAILSBYJANA.STUDIO.EDUKACIJA.PRODAJA
[Images: Jana Duzanec]