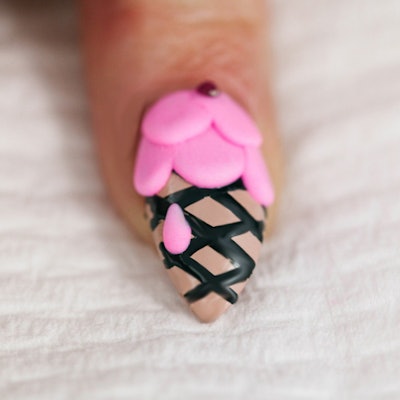 Our hearts melted when we first saw this ice cream nail from Australian salon Adore Dolls Parlour. The pink acrylic allows you to add dimension to scoop after scoop of strawberry ice cream.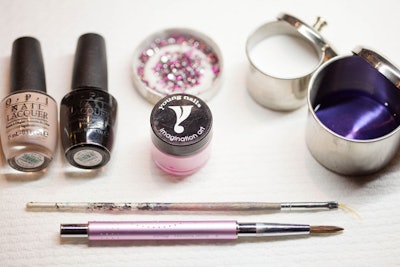 Products Used:
CND L&P Brush
Long, Thin Paint Brush
CND Retention Liquid
CND Clear Powder
Young Nails Pink Acrylic
OPI Black Onyx
OPI Don't Pretzel My Buttons
2mm Hot Pink Rhinestones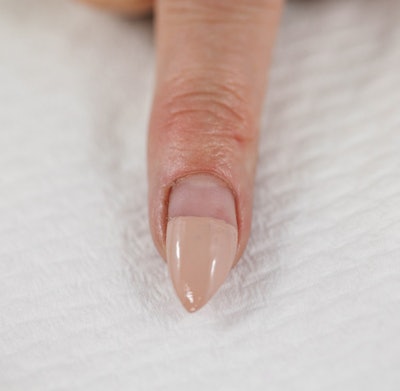 Step 1: Once the nail has been appropriately prepped, paint three quarters of the nail with OPI Don't Pretzel My Buttons.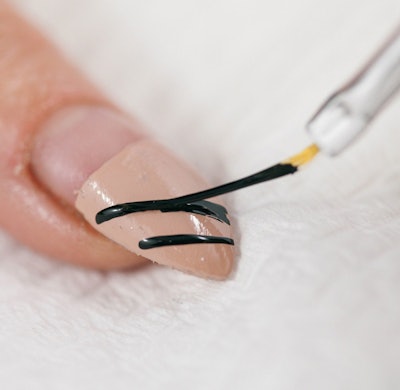 Step 2: Using your paintbrush, paint diagonal lines from the top left down towards the bottom right using OPI Black Onyx.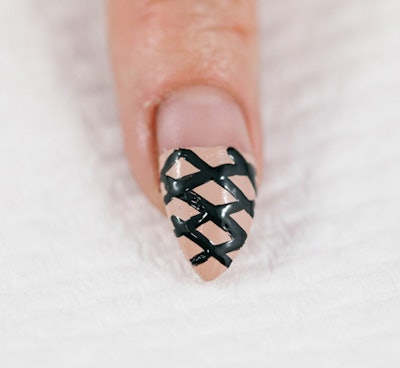 Step 3: Now, do the same on the opposite angle (from top right to bottom left), creating a waffle iron effect on the ice cream cone.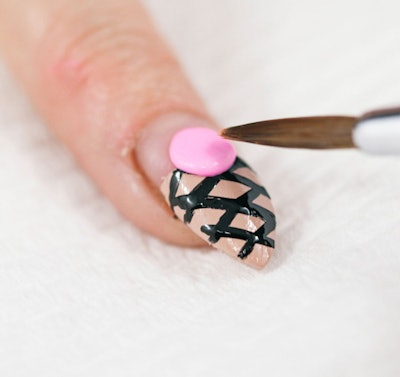 Step 4: Using colored (in this case, pink) acrylic powder and your liquid, place a medium size pearl in the middle of the nail bed. Carefully press down to create a flattened ball.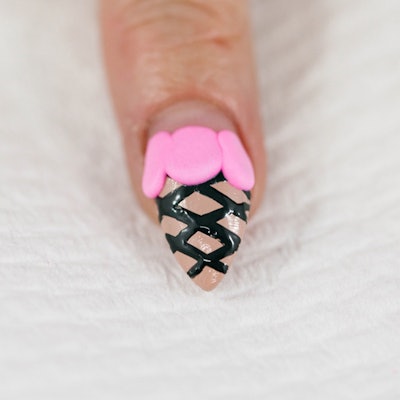 Step 5: Repeat Step 4 on the left & right side of your first pearl to complete the first row of ice cream scoops.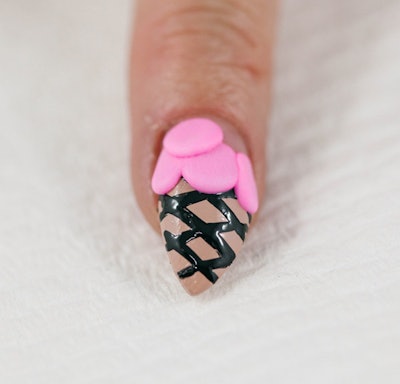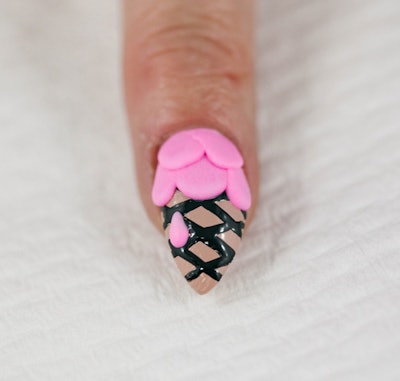 Step 6: Add a final two pearls above and in between your first three to complete the second row of ice cream scoops.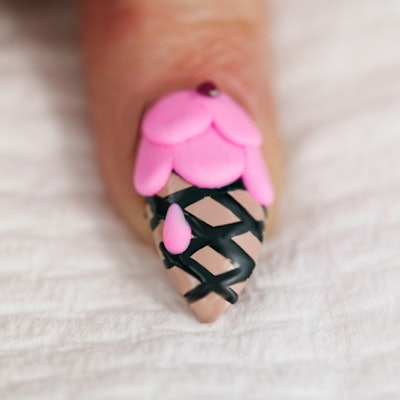 Step 7: Using your clear acrylic, add a tiny ball at the very top of the ice cream and place one pink rhinestone to replicate the cherry. Glue can be used as a substitute.
Nails by Adore Dolls Parlour
Website: adoredollsparlour.com
Instagram: @adoredollsparlour
Facebook: facebook.com/AdoreDollsParlour
Twitter: @AdoreDolls
191 Varsity Parade
Varsity Lakes 4227
Qld Australia
0432 720 425
[Courtesy of Adore Dolls Parlour]