Try something totally new and completely whimsical on your clients' nails! Nail tech and stylist Blanca Anguiano showed us how to get the look. »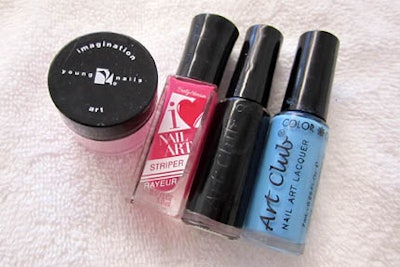 Supplies: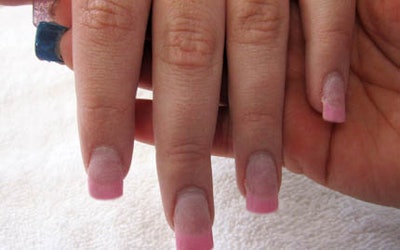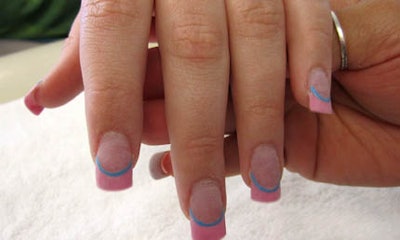 Step 1: Create your enhancement as usual. Create French tip with Young Nails Blushing Bride. Draw a blue smile line.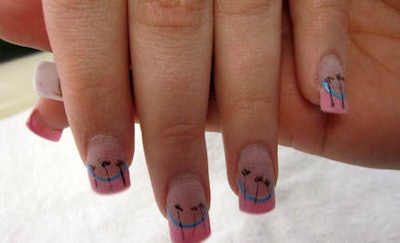 Step 2: Paint three lines. They don't have to be perfect, just thin lines from tip to back of the nail.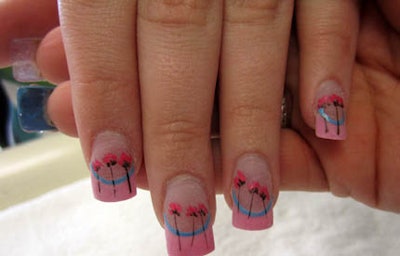 Step 3: Paint your petals with three short strokes on the tips of the lines.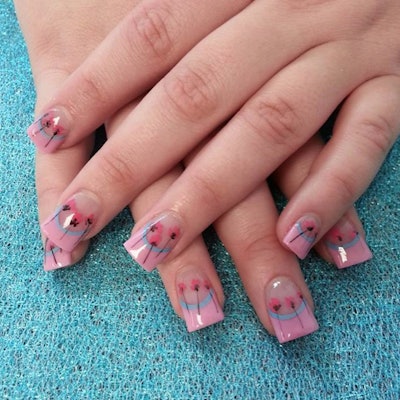 Step 4: Add top coat to seal it! Done!
Find Blanca on StyleSeat: styleseat.com/blancaanguiano
 
[Images: Blanca Anguiano]