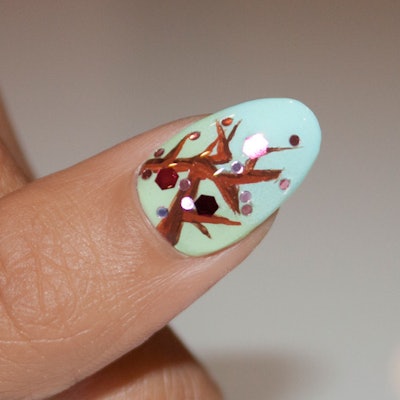 Let your skills bloom with this cherry blossom design! Click through to see as DanahsNails shows how it's done. »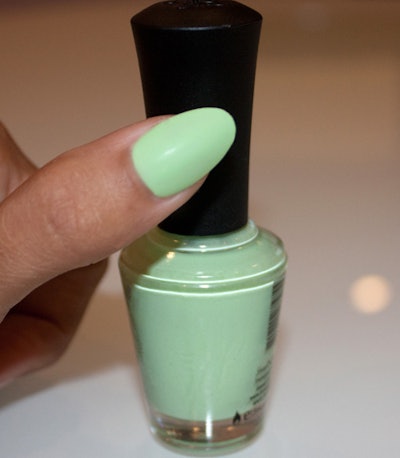 Supplies needed:
Quick dry top coat
Light aqua/mint polish
Pastel green/pistachio polish
Water
Black acrylic paint
Brown acrylic paint
Pink jumbo hex glitter
Pink small circle glitter
Craft sponge
Detailing brush (size 00)
Orangewood stick
Step 1: Prep nail. Paint 2 coats of pastel green until opaque. Let dry thoroughly.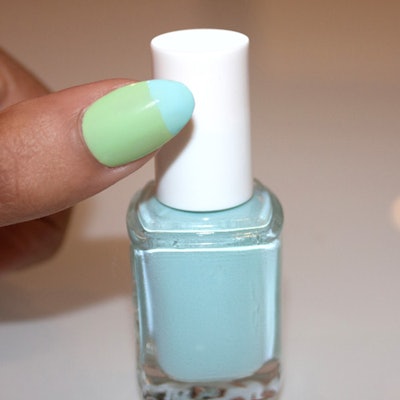 Step 2: Paint the tip of nail with light aqua.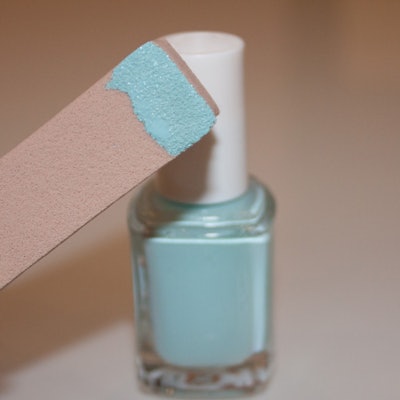 Step 3: With same polish, paint a few strokes on the sponge (make sure it is not too wet or too dry).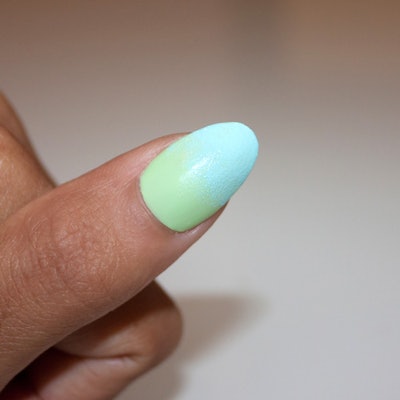 Step 4: Dab lightly on the tip to achieve a gradient and soft transition between sections. If you press too hard the layers will stick and get damaged. You may repeat if needed, but make sure it dries between coats.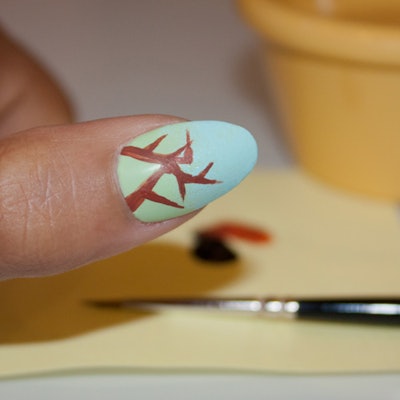 Step 5: Paint the branches with brown paint.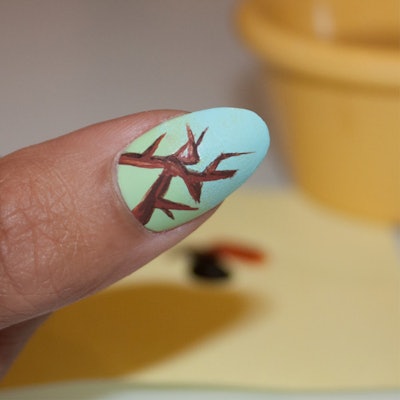 Step 6: Using a darker shade of brown, outline some branches to give depth and shade.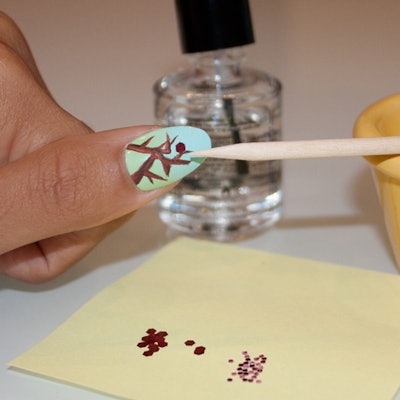 Step 7: Now it's time to place the glitter, so work fast! Starting with the largest glitter pieces. Use a very tiny dot of quick dry top coat in desired place. Wet the sharp tip of the orangewood stick, pick up the glitter, then place it on nail.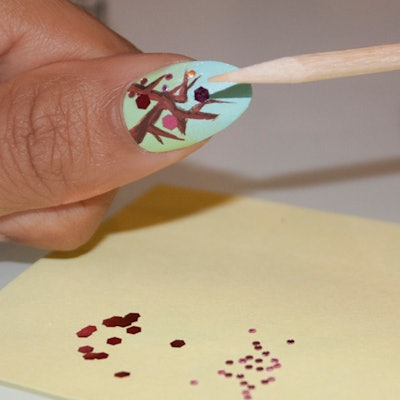 Step 8: Add the smaller glitter. Add top coat. Done!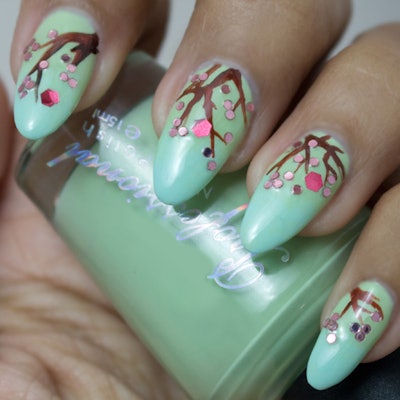 Check out more of Danah Alfares' work:
Blog: www.danahsnails.com
Instagram: @danahsnails
[Courtesy of Danah Alfares]