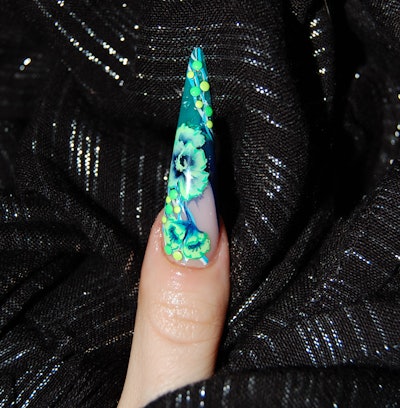 Even if your clients aren't looking for nails this long, you can replicate a similar design on short, square nails if desired. Click through as Emilia Dobkowska shows how this nail was created.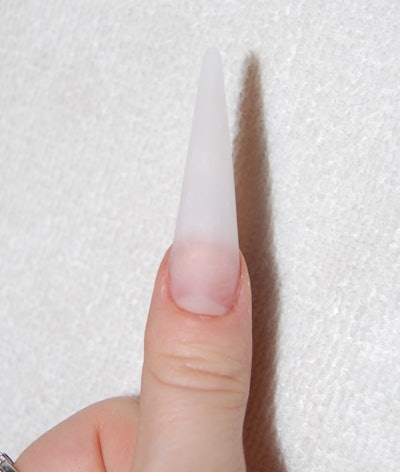 Step 1: Prep the nail, apply the form, and use acrylic to build the nail and create a stiletto.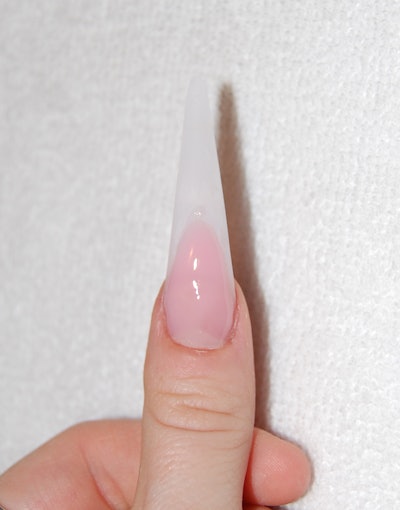 ??Step 2: Add your pink (Silcare Base One Dark Frencz Pink) to the nail plate in the shape of an egg.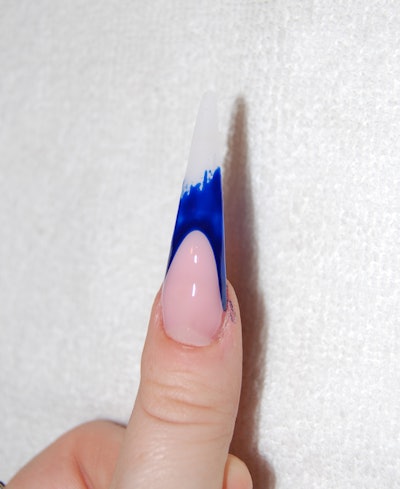 Step 3: With dark gel color (Silcare Base One Color Gel Navy Blue) create a smile line, then taper off the color as you go down.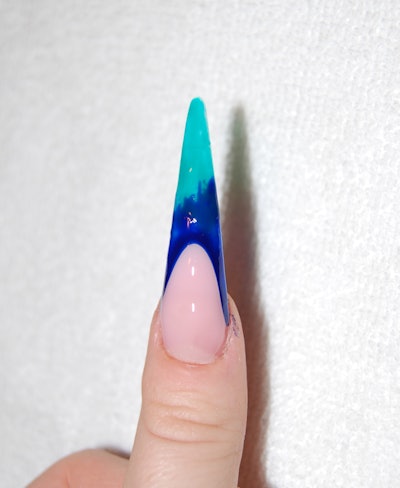 Step 4: Put a green gel (Silcare Base One Color Gel Sea Green) on the free edge and shade upwards.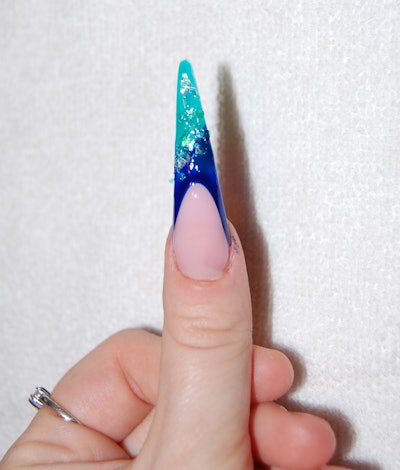 Step 5: Arrange and press mylar glitter into the turquoise on the free edge.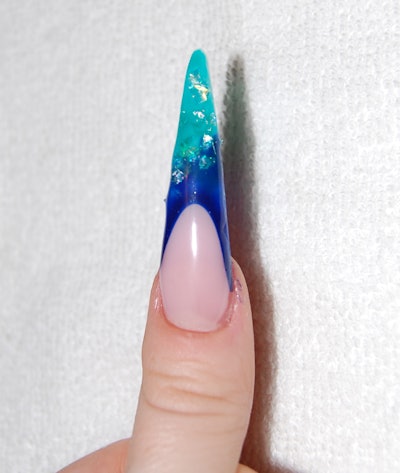 Step 6: Add transparent gel (Silcare Base One Clear V).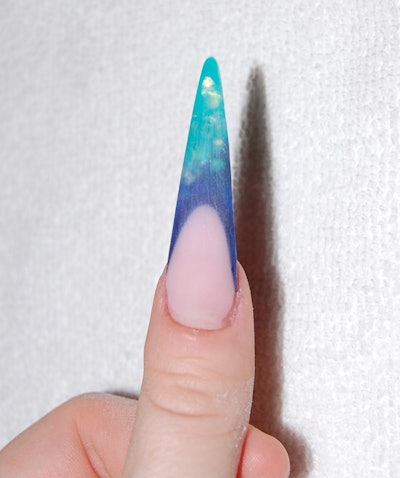 Step 7: Cleanse and then buff nail.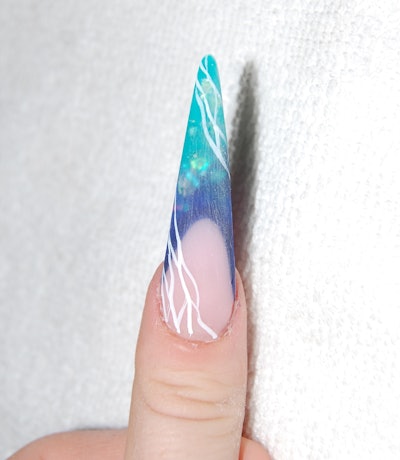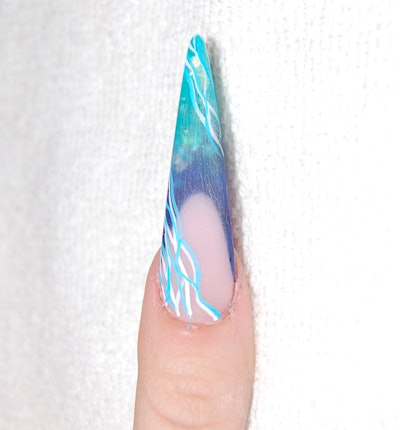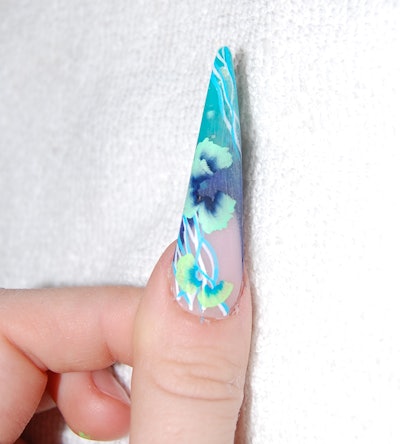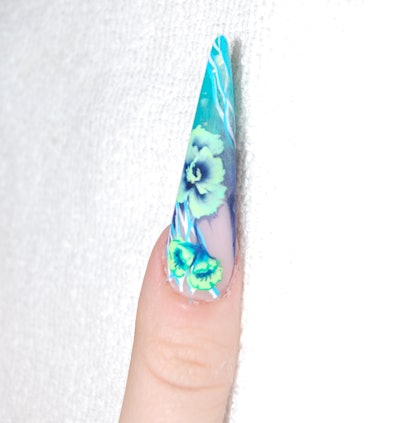 Step 8: Create your pattern with acrylic paint.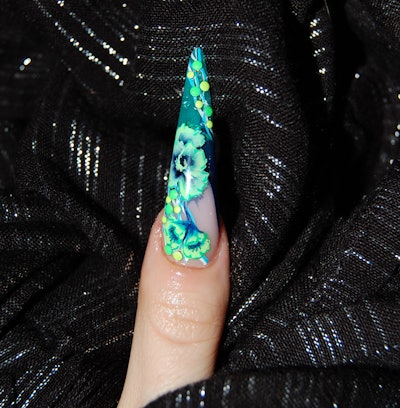 Step 9: Add a shiny gel finish with Silcare Excellent Easy Vanish, apply your colored sequins, and then apply cuticle oil. Done!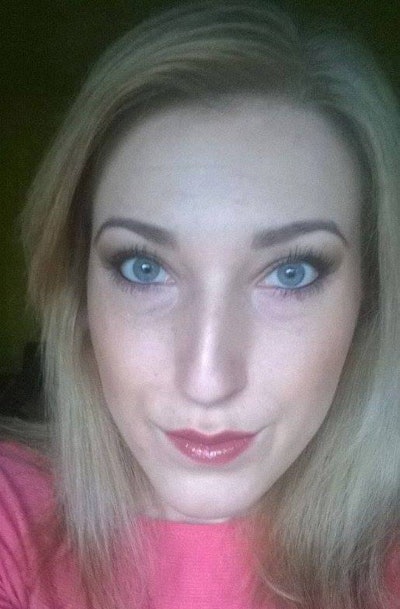 You can find more of Emilia Dobkowska's work online here.
[Courtesy of Emilia Dobkowska]