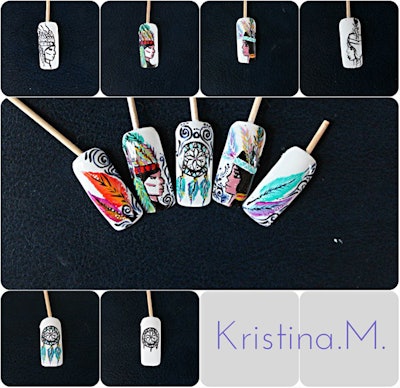 Never let your imagination limit your nail art!  Christina of Wonder Nails by Kristina Mich gave us the scoop on what she used for this design, and gave us a peek at how she painted each step!
You'll need the following:
A white base gel. (She used Magnetic Gel Polish in White.)
Acrylic paints. (She used Van Gogh and Polycolor.)
Number 00 brush
Oh…and patience!
Check out more of her work on her page: facebook.com/wonder.nailsbykristinamich
[Image: Christina Mich]