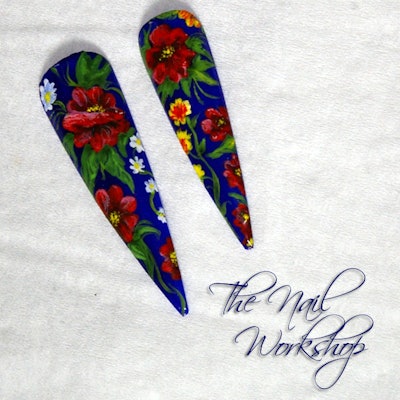 You may already be familiar with The Nail Workshop, a UK-based salon with stunning work. However, their dedication to quality work and constant improvement has inspired them to open the Wessex Nail Academy, a place where nail artists can better their skills in all types of arenas. Be sure to like Wessex Nail Academy on Facebook to help them get started, and then click through to get a taste of the amazing work the academy will be teaching. This design in particular was done by tech Lorraine Connelly.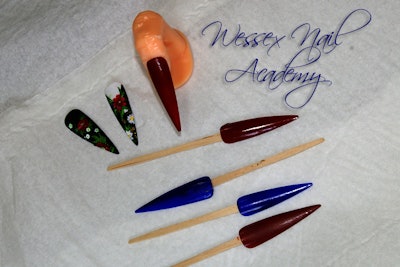 1. Begin with a dark base coat.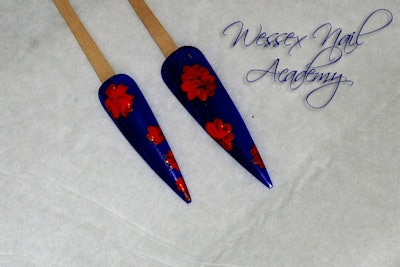 2. Block out your base color, which is red in this case.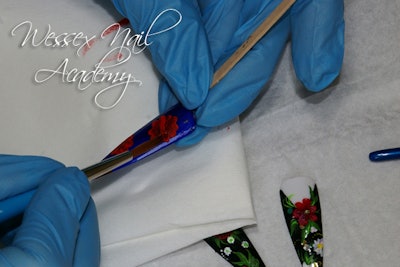 3. Layer on the shadows.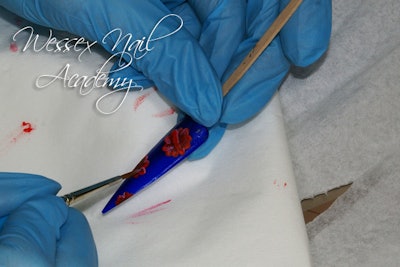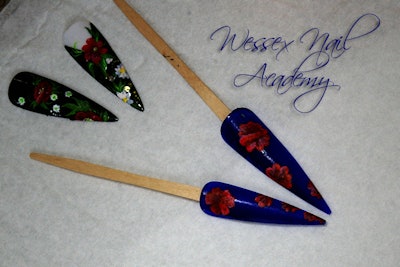 4. Layer on the highlights.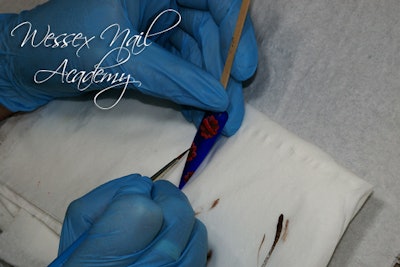 5. Add further depth details.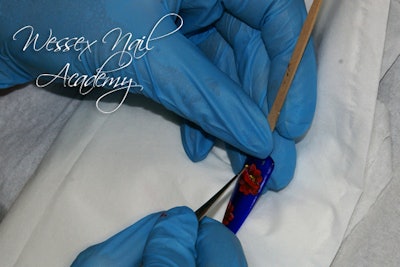 6. Add the stamen detail.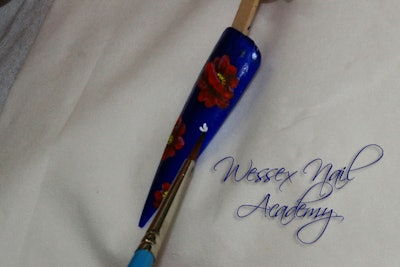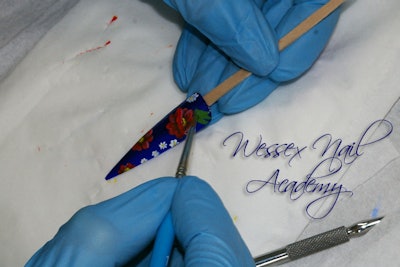 7. Add small petals for other flowers.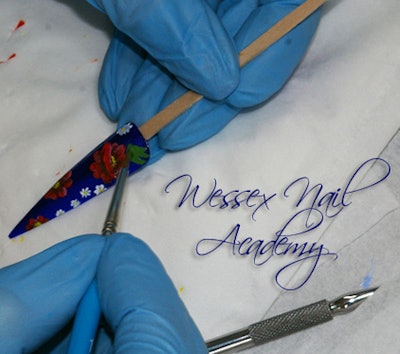 8. Add base leaves.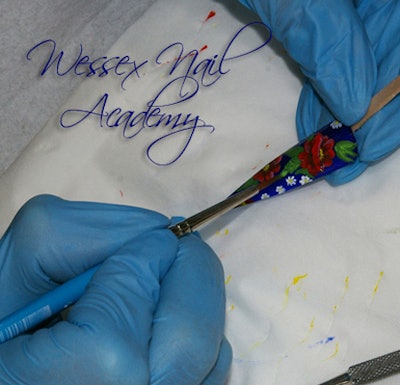 9. Add detail to leaves.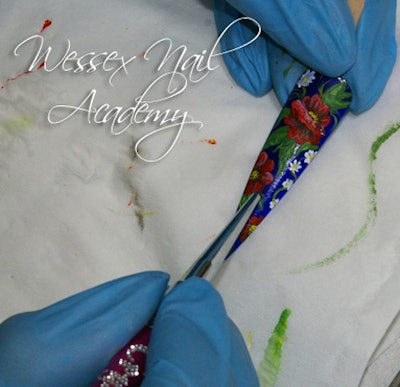 10. Add the fine details with a fine brush.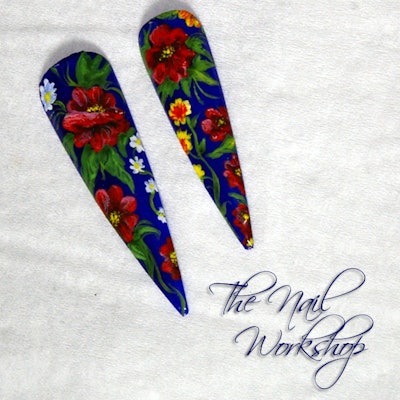 Like Wessex Nail Academy on Facebook: facebook.com/wessexnailacademy
See The Nail Workshop website: thenailworkshop.co.uk
Like The Nail Workshop Facebook: facebook.com/sturminsternails
[Courtesy of Sarah Self/The Nail Workshop]