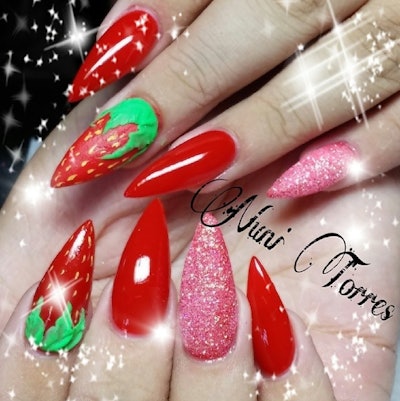 Start the summer off right with something juicy: strawberry nails! Depending on your clients' preferences, these can be done in either a pointed shape (as shown) or a round/almond shape. Click through to see how nail tech Nuni Torres creates this look.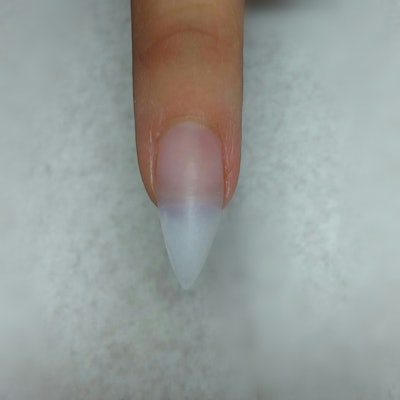 1. Start with a clean nail in either an almond or round shape.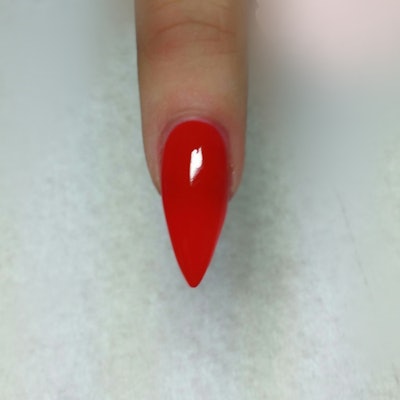 2. Paint the nail red with your choice of polish. For this look, I used Maybelline An Old Flame.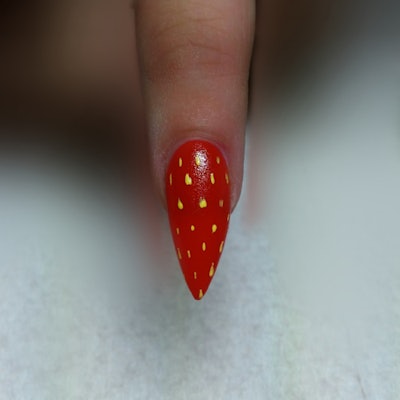 3. Using a dotting tool and your choice of yellow polish, make dots on your nail in random places. Make sure they are spaced out evenly. For this look I used OPI I Just Cant Cope-acabana. Apply a non-tacky gel top coat and cure for 2 minutes.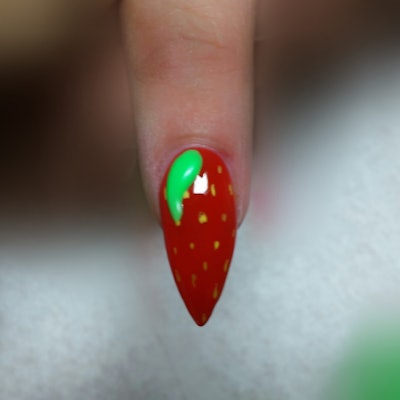 4. Using green acrylic (I used Mia Secret Neon), place a small pearl on the center top of the nail by the cuticle and drag it downwards with a curved motion. Let it sit for about 5 seconds.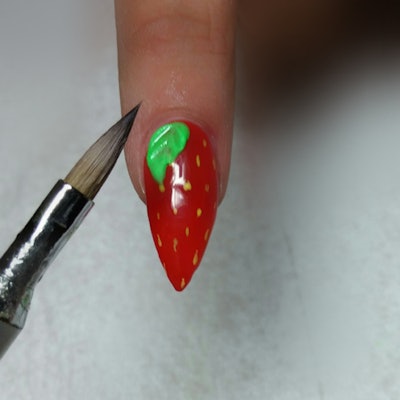 5. Press lightly with the tip of your 3-D brush to make impressions down the middle of the pearl. Then do 2 light presses on each side parallel to each other. Let dry and you're done!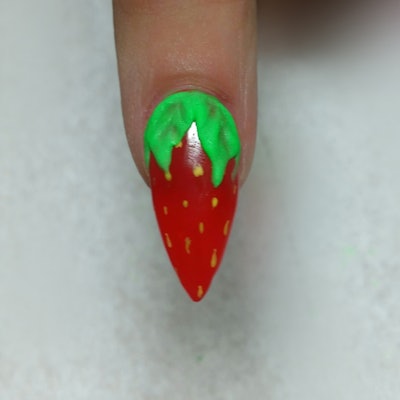 Find more of Nuni's nails online:
Youtube: youtube.com/user/ngltorrez
Facebook: facebook.com/nunis.nails.1
Instagram: @nunis_nails
[Courtesy of Nuni Torres]