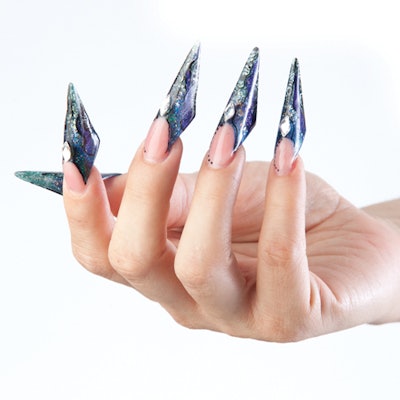 Wow judges at nail competitions with a unique nail shape: the arrowhead. Learn how to create the shape using products from Mia Secret. »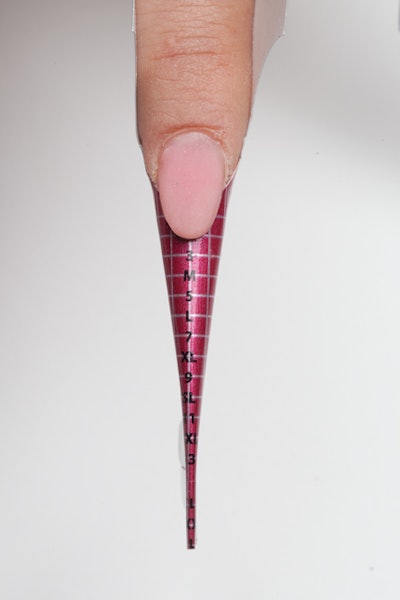 Step 1: Prep the natural nail. Apply extra long nail forms and extend the nail plate with Mia Secret Cover Pink.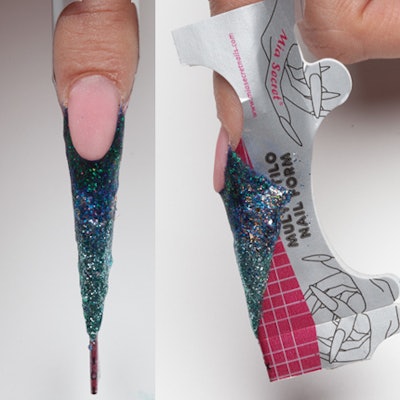 Step 2: To shape the arrow design, use acrylic powders in Meteorite, Caribe, and Blue. Use the side of the form to sculpt the sides of the arrows.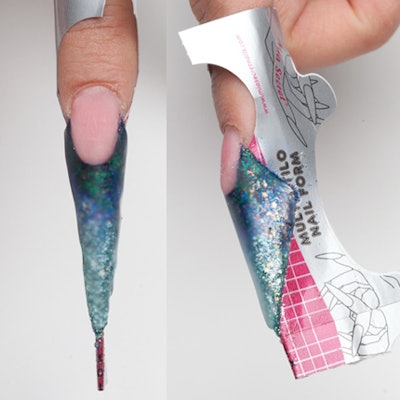 Step 3: Encapsulate with clear acrylic. File the nail and remove any imperfections with Mia Secret 180 Sponge File.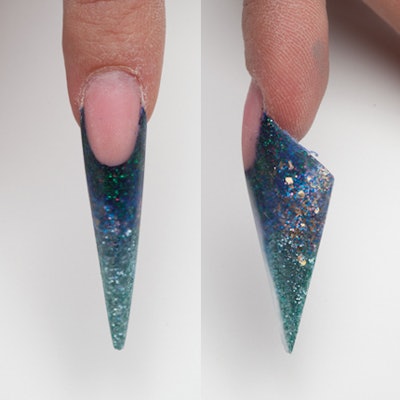 Step 4: Add dots and swirls to the nail with black. Attach a teardrop rhinestone at the smile line.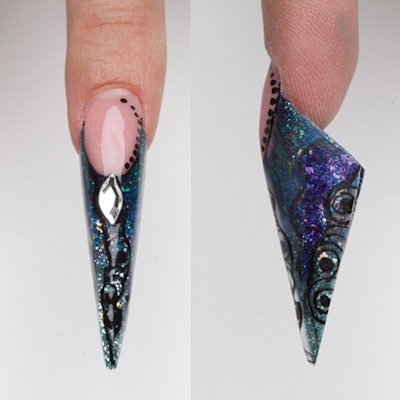 Step 5: Seal the design with Mia Secret UV Finish Gel. Cure under an LED lamp for 30 seconds.
[Images: Mia Secret]