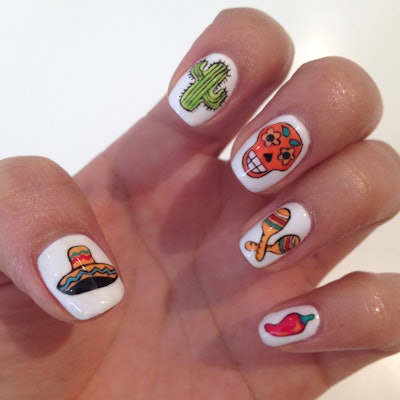 For those fashionistas that want to celebrate Cinco de Mayo without eating the high-calorie chips and dip or wearing a bulky poncho and sombrero, MARS the Salon has created a festive nail design for this special occasion! Located in the heart of Los Angeles, MARS the Salon specializes in Japanese nail art and owner, Hiroko Fujikawa, has created a fun nail design that DIYers can create at home to get in the holiday spirit!
 
Click through to see the step-by-step for the look.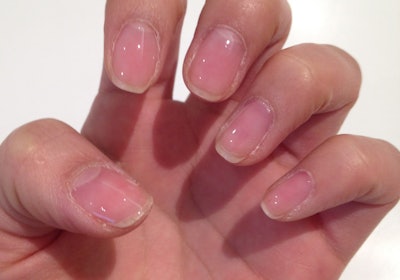 1. Apply a base coat.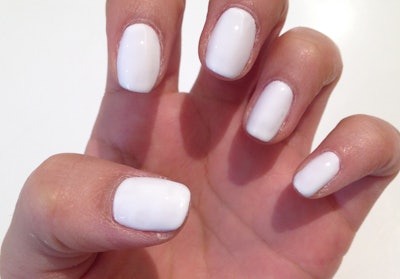 2. Apply white polish on all fingers.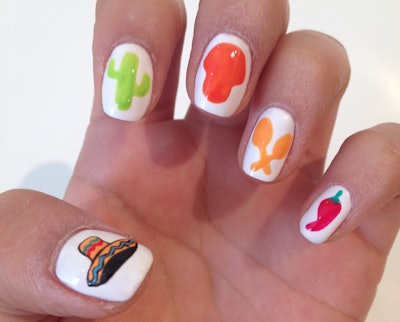 3. Paint a hat on the thumb with a yellow nail polish. Paint a cactus on the index finger with light green nail polish, paint a skull on the middle finger with bright orange nail polish, paint a pair of maracas on the ring finger with bright orange nail polish and paint a chilipepper on the pinky finger with red nail polish
4. Paint an edge in all of the designs and apply top coat.
 
[Courtesy of MARS the Salon]