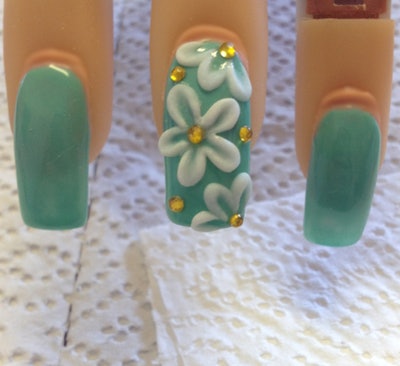 Rachel Thompson of Nookie's Nail Lounge first used NSI Attraction Nail Powder in Purely Pink to extend the nails. Watch as she demonstrates how to add 3-D daisies for a covetable spring design.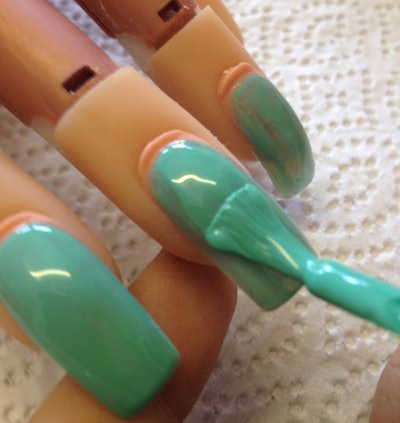 Step 1: Apply a thin coat of Gelish A Mint of Spring and cure for 30 seconds. Apply a second coat and cure for another 30 seconds. Finish with Gelish Top it Off, cure, and remove the leftover tacky layer with Gelish cleanser and a lint free wipe.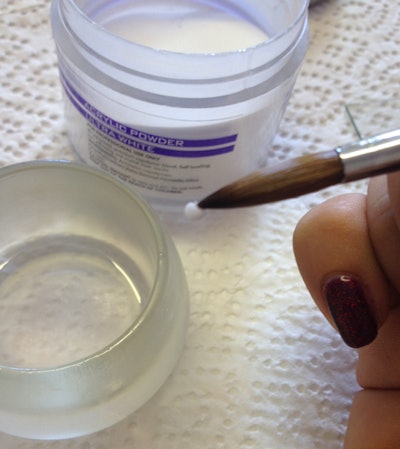 Step 2: To create the flowers use The Edge Ultra White acrylic powder and create very small acrylic balls for the petals. For a whole flower we need 5 balls and for 1/2 a flower we need 3 balls.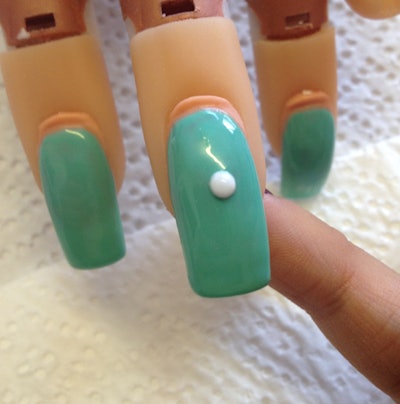 Step 3: Make sure your brush has been previously saturated in acrylic liquid and then remove any excess. Dip your brush into the acrylic liquid to pick up a very small amount. Swipe your brush against the dappen dish to remove any excess and then quickly dip your brush into the white acrylic powder to create your first small ball. Place in onto the nail and let it settle for a few seconds.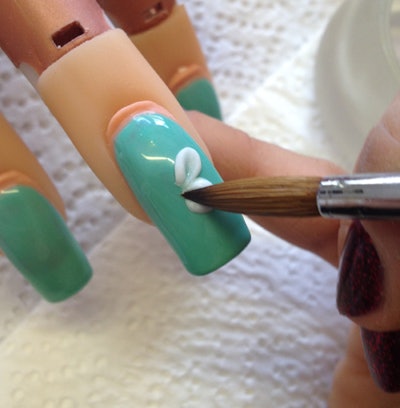 Step 4: Place the point of your brush into the center of where your flower will be and lightly push into the ball and outwards, away from the center to create the petal. Use your brush to bring the petal in where it would attach to the flower so that it is thinner than the edge of the petal.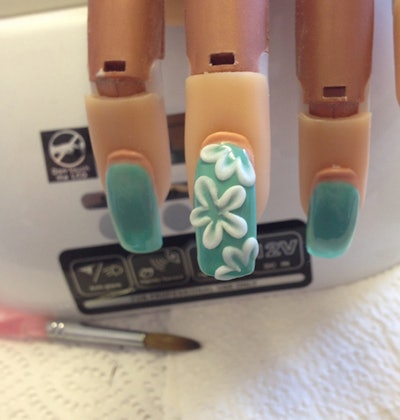 Step 5: Repeat the steps for making a petal, working clockwise until the flower is complete. If you have room create some half flowers on the edges of the nail.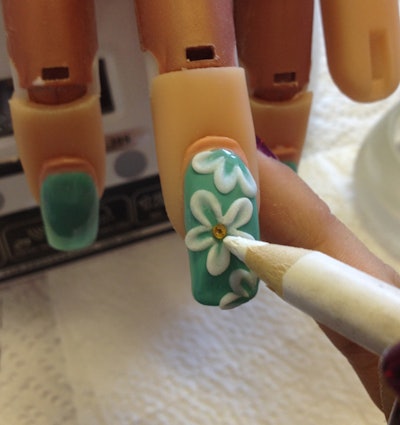 Step 6: Put a small amount of A.S.P Brush on Glue in the center of your flowers. Place a single yellow or gold gem on top of the glue and then seal them in with a little bit more.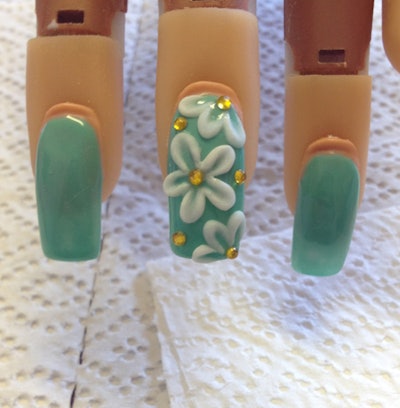 Step 7: Finally, in the empty spaces around your flowers glue a few more gems to bring your design together.
Find more of Rachel's nails online:
Facebook: facebook.com/nooksnails
Instagram: @nookiesnaillounge
[Courtesy of Rachel Thompson]