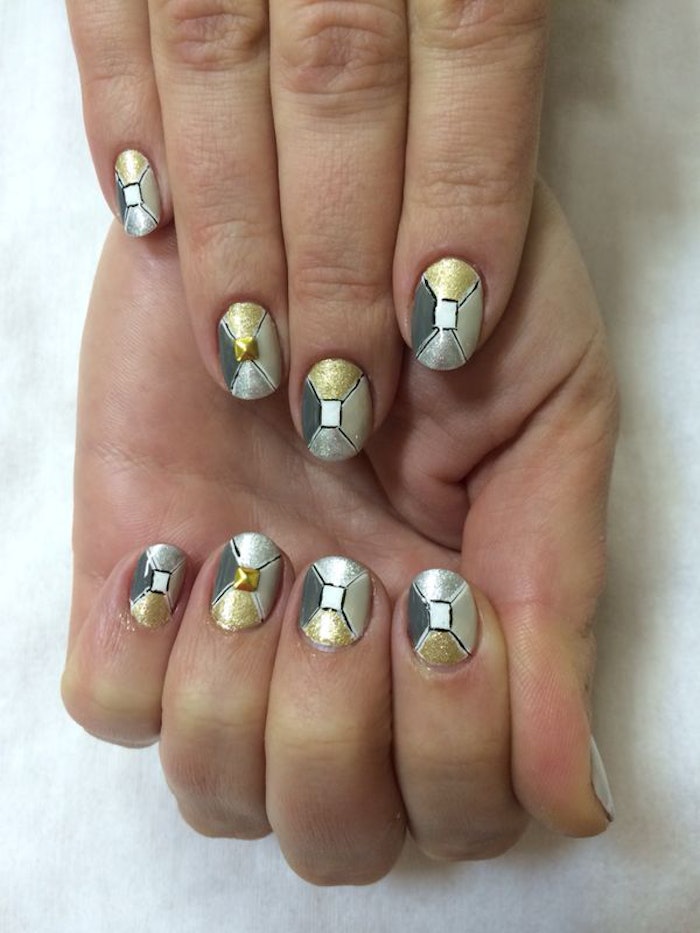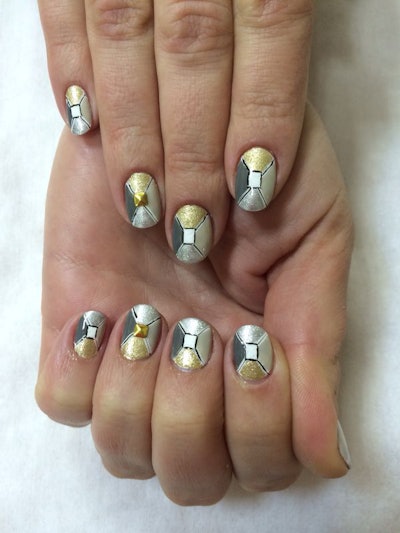 No matter the season, metallics are always in demand. They reflect the bright colors of spring and summer, and complement dark tones of fall and winter. That's why this look by Oxana of @oxygennails should be a staple in your salon! Click through to learn how to do it.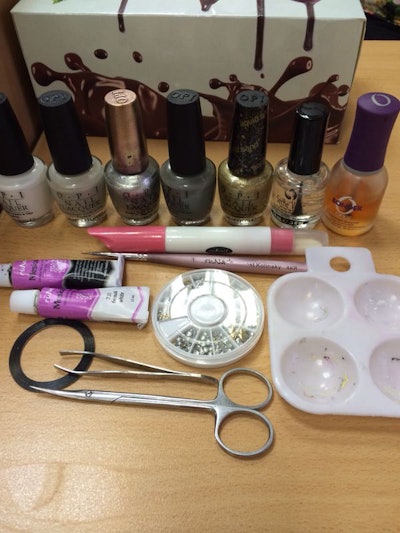 For this design you will need:
base coat (Orly Bonder)
white nail polish (OPI Alpine Snow)
four different shades of gold, silver and grey polishes (OPI Skull & Glossbones, DS Radiance, Suzi Takes The Wheel, Honey Ryder)
nail tape, scissors, tweezers
fine brush
white and black acrylic paint
gold square studs
topcoat (Seche Vite)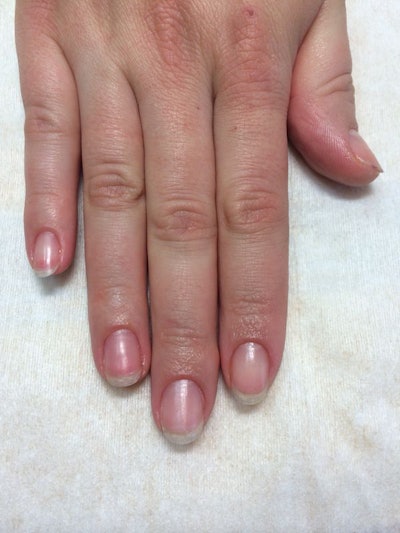 Step 1. Apply your base coat.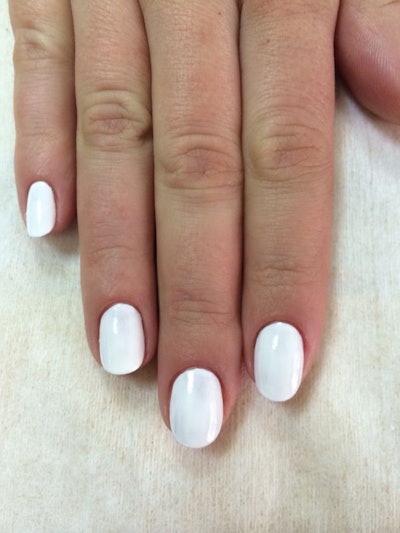 Step 2. Apply two coats of OPI Alpine Snow and let it dry completely (you can put a quick-dry top coat here to speed up the process).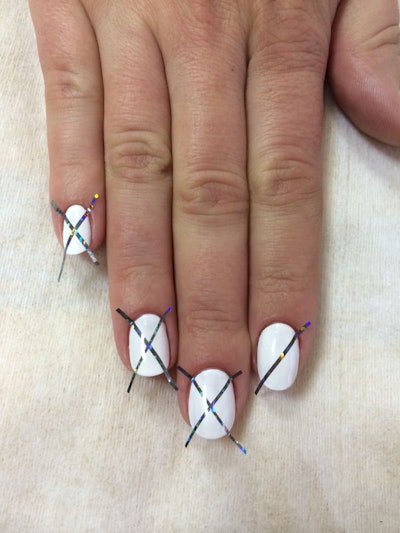 Step 3. Cut your nail tape and put it on each nail crisscross like this.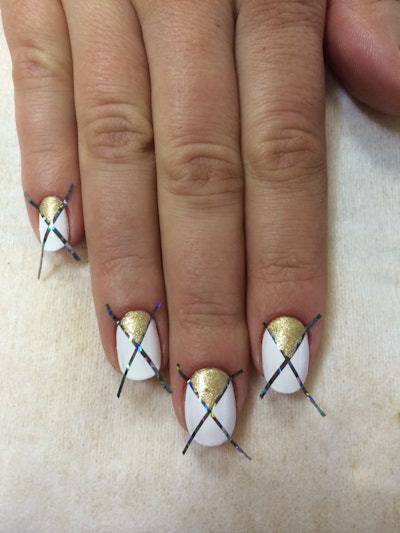 Step 4. Paint the upper side of your nail gold with your gold polish.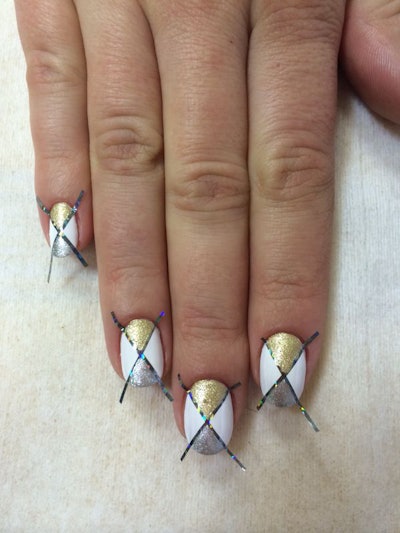 Step 5. Paint the lower part of your nail with a silver one.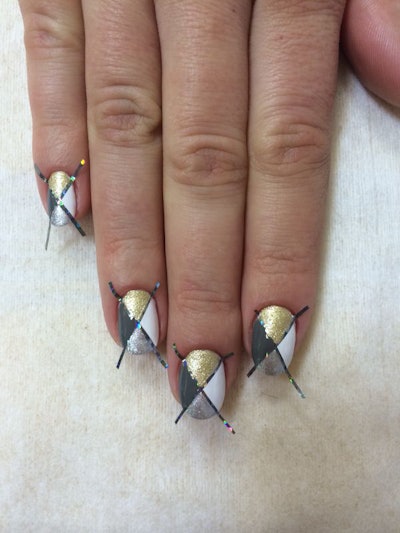 Step 6. Paint the outer side of your nail with a dark grey polish.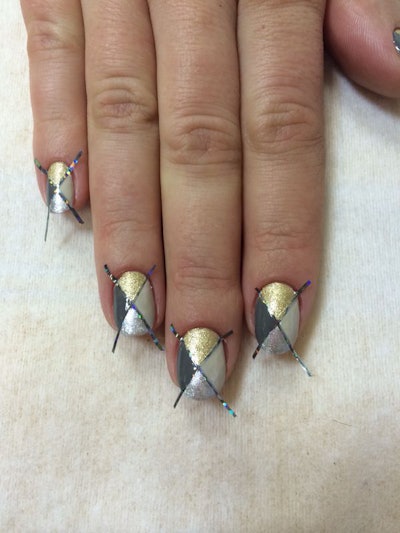 Step 7. Paint the inner part of your nail with a light grey polish.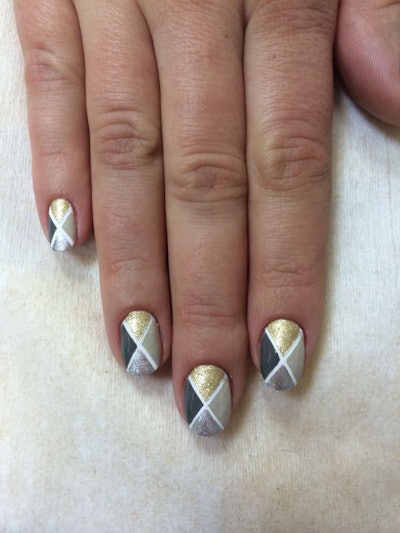 Step 8. Remove your nail tape with the tweezers.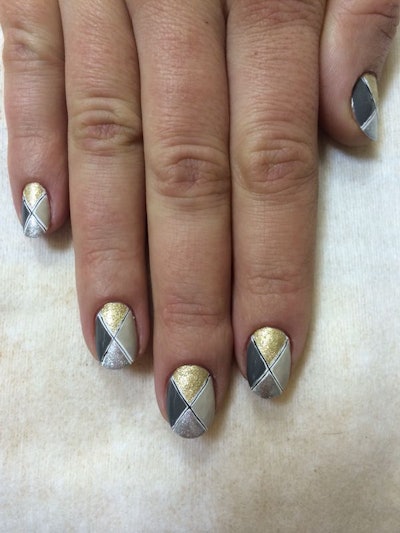 Step 9. With the help of your fine brush, draw a thin black line in the middle of your white lines with black acrylic paint (you can correct your imperfections with white acrylic).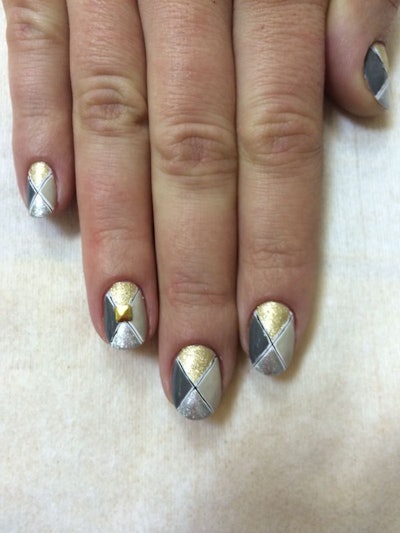 Step 10. Put a bit of top coat in the center of your nail and place a stud there. Push it onto your nail to make it adhere better. You can do the same with all ten nails and finish with top coat. Or proceed onto Step 11 for a different look!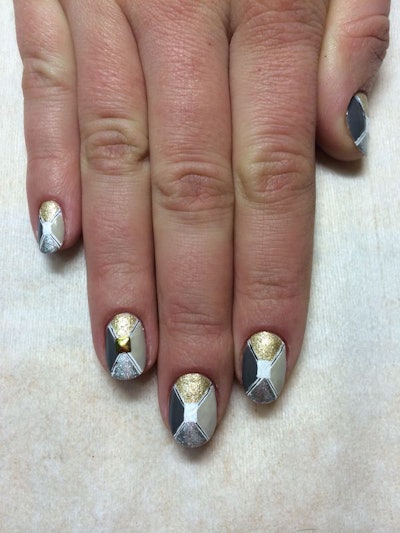 Step 11. Draw a small square in the middle of the rest of the nails.

Step 12. Outline them with black. Finish with top coat and you are ready!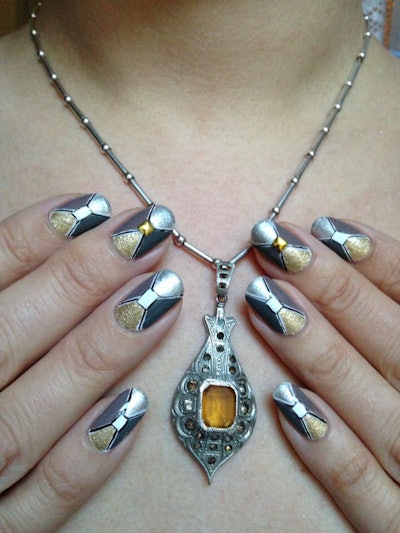 See more of Oxana's work on Instagram @oxygennails.
[Courtesy of Oxana]