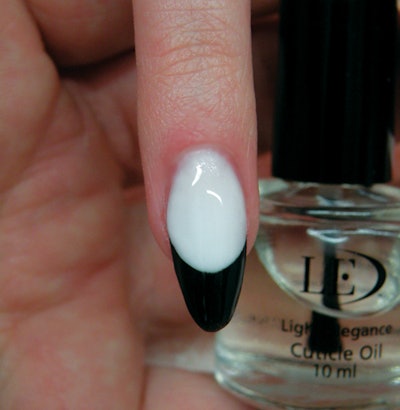 John Hauk, award-winning nail artist and international acrylic sales director for Light Elegance created these modern floral nails. Click through as he shows you how.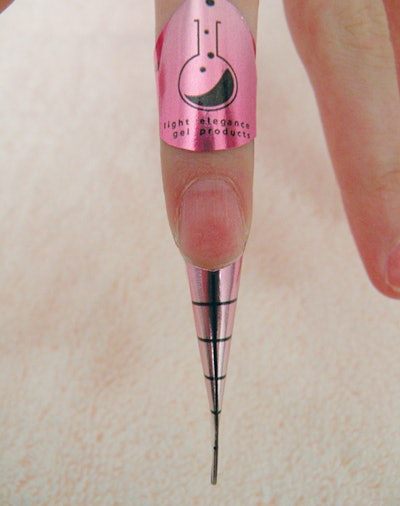 Step 1: Prep the natural nail and custom fit your sculpture form.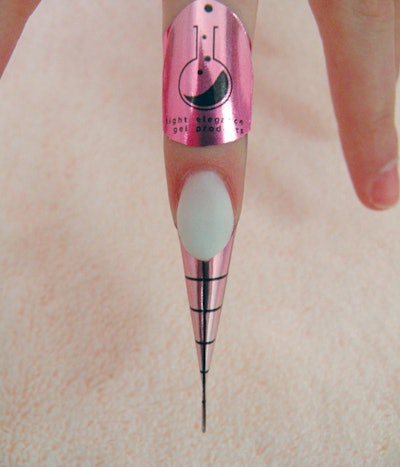 Step 2: Apply a bead of white acrylic to create the nail bed.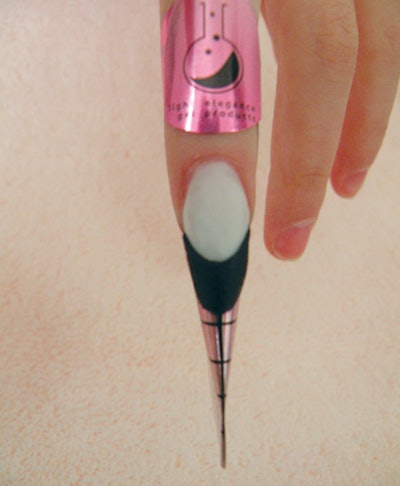 Step 3: Apply a bead of black acrylic to create the free edge.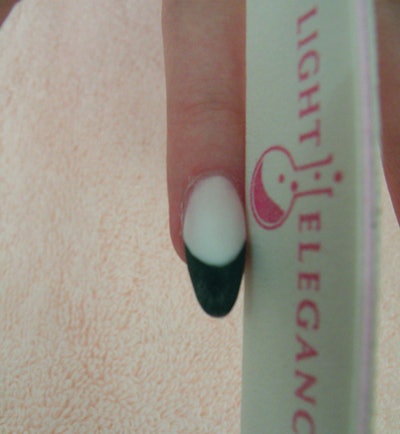 Step 4: Once the acrylic has hardened, remove the form.
Step 5: Shape with a file and buff to a high shine.