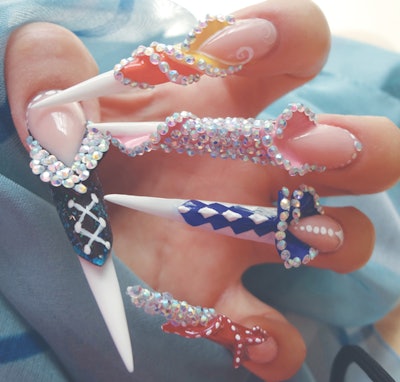 If you want to challenge your sculpting skills or have been considering entering a nail competition, check out this tutorial using Christrio products. It may even improve your work on clients!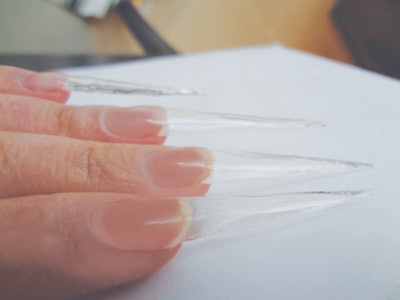 Step 1: Sanitize, prep, and sculpt the nails into long stilettos using Christrio Basic One Sculpture Clear Gel.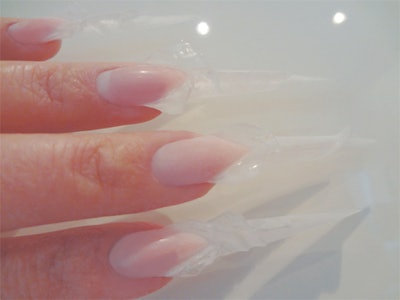 Step 2: Use Basic One Cover Pink Gel to create elongated nail beds and then apply Sculpture Clear Gel to create the collars on all 10 nails. By overlapping one side of the collar with the other, the carnival feel is created. Move further down the stiletto tip and sculpt another collar with a twist effect to add finer detail and bring dimension to the design. Cure between steps.

Step 3: Once the nails are completely cured, gently file and shape them to your desired length and style.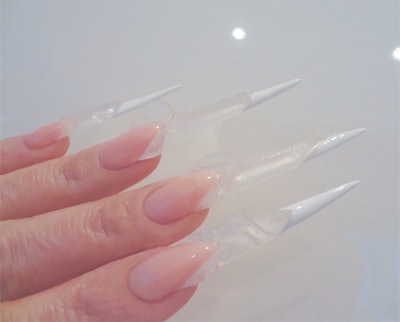 Step 4: Use white Gelacquer to paint the free edge of the nails.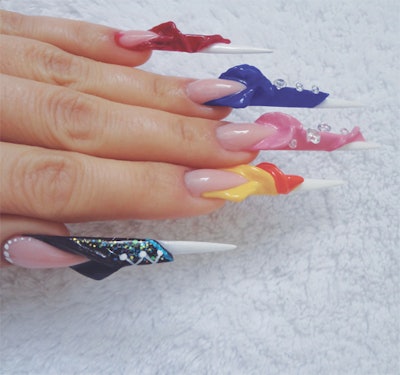 Step 5: Use red, blue, pink, yellow, orange, and black Gelacquer to paint over the collars and up the stiletto nails. Add iridescent glitter over the black on the thumb. Paint white dots along the cuticle edge of that nail as well.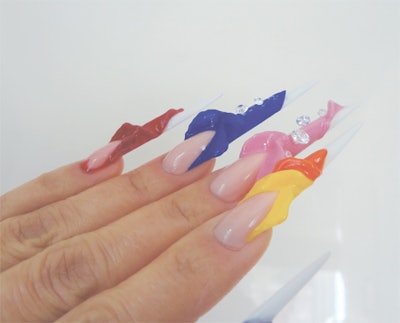 Step 6: Add details with white and adhere rhinestones over the nails to complete the look.
[Courtesy of Christrio]