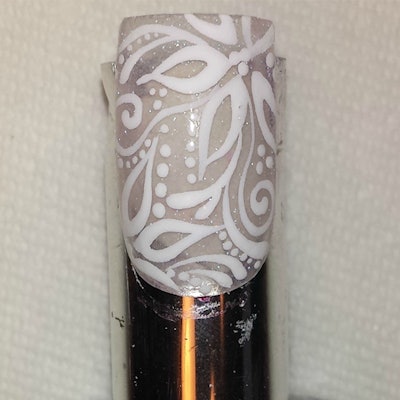 Jen of Regina, Saskatchewan put together this floral pattern we'd like to try for ourselves! Click through for the tutorial.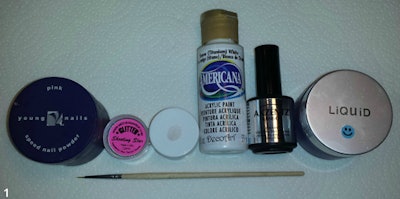 Supplies needed:
Young Nails Pink Speed Powder Mixed with a tiny bit of Medusa Makeup pigment in Shooting Star ( to make the acrylic color for the overlay of the natural nail)
Young Nails Monomer and Primer (not shown)
Americana Acrylic Paint
Akzentz Shine On top coat
Fine detailer brush for the art ( I cut it to have thinner bristles)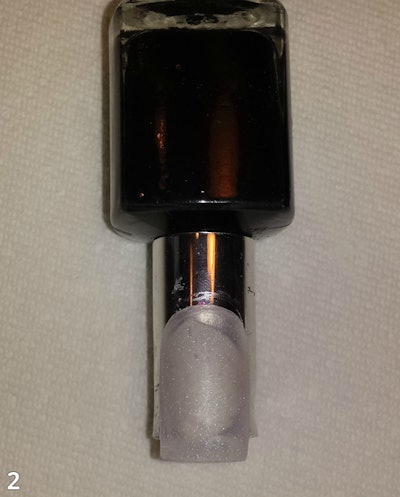 Step 1: Sculpt your nail using your preferred product, file, shape and buff the nail, then wipe any dust away.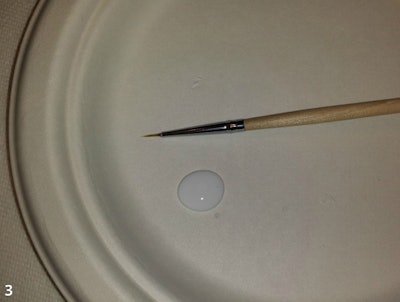 Step 2: Get your brush and the paint ready. Soften your brush in some water.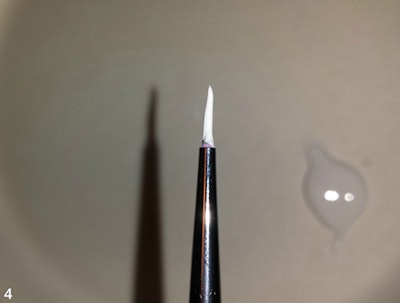 Step 3: Load your brush quite liberally with the paint.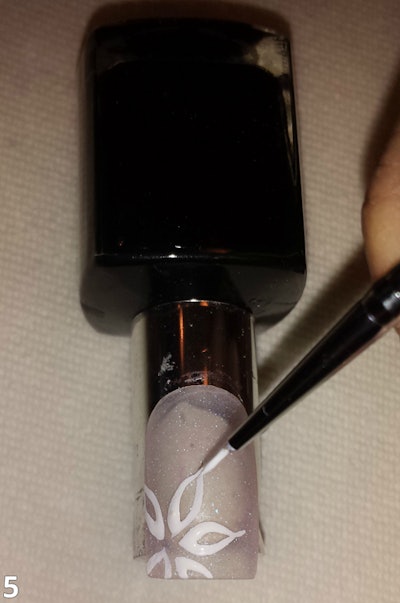 Step 4: Begin at the base of the petal and apply pressure to the brush. Pull the brush towards the tip of the pedal.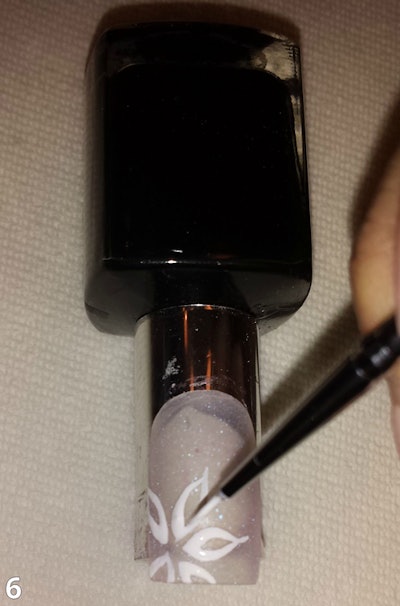 Step 5: As you pull the brush towards the tip, lift the brush slightly applying the least amount of pressure to come to a fine point. Repeat on the other side, joining the two tips to create an outline of a petal.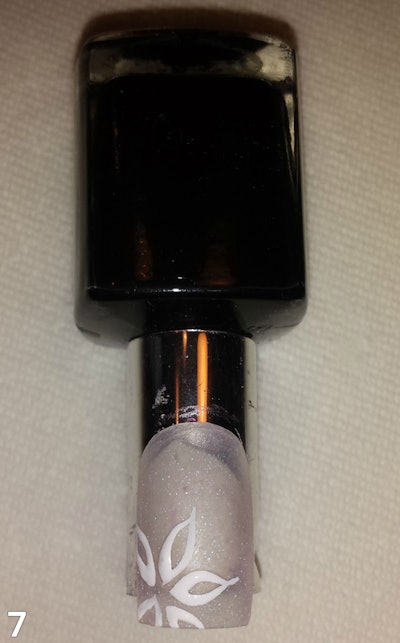 Step 6: Repeat steps 6 and 7 adding more petal outlines, creating a flower. I like to do them so they are slightly off of the the nail giving a partial flower effect.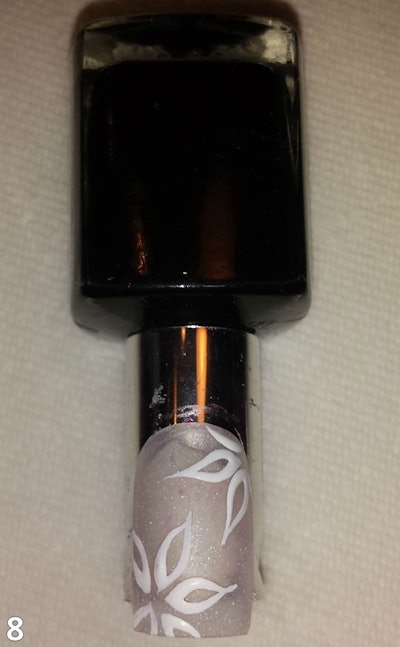 Step 7: Repeat step 7 in the opposite corner with less petals.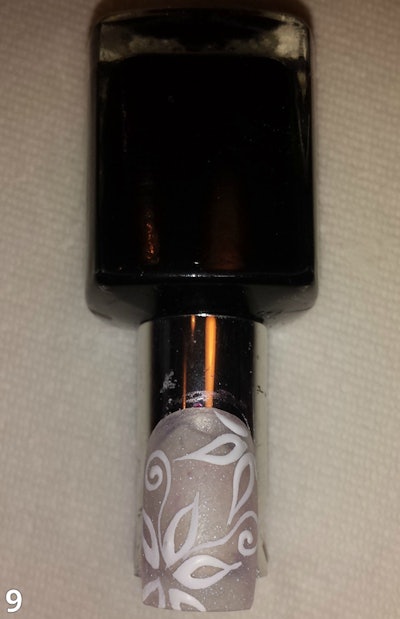 Step 8: Add swirls to different areas of the nail. Depending on how big the nail is, you will want to get at least 2 on the nail.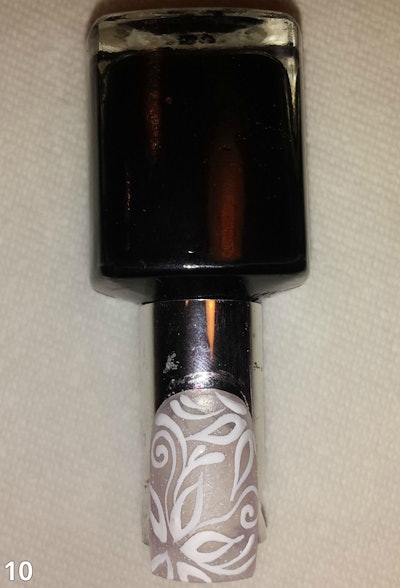 Step 9: Add elongated "tear drop" shapes, filling in more space and leaving room for some dots.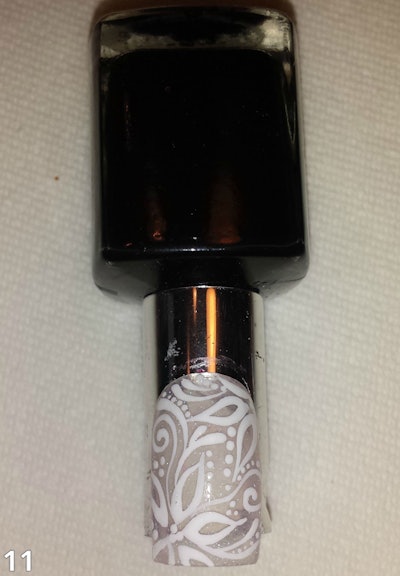 Step 10: Add dots filling in the gaps. You do not want to leave a lot of space open; use the dots to fill in gaps to achieve a lace effect. I used the tip of my brush loaded with paint to do the dots but you can certainly use a dotting tool.
For more, see Jen's Facebook page.
[Courtesy of Jennifer G. of Regina, Saskatchewan]