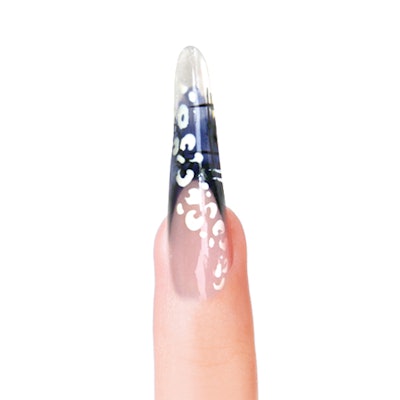 Whether your client likes nails that are short or stiletto, a midnight-colored gradient with leopard spots is still a popular choice. Learn how to design the look using LCN gels!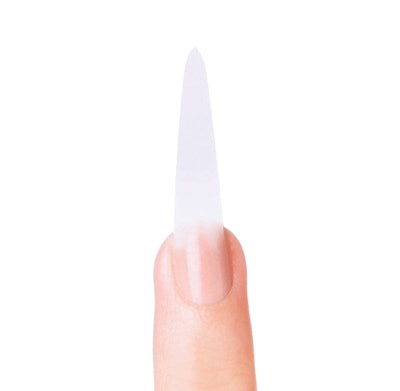 Step 1: Prepare the nail with a Stiletto form, sculpt the nail, cure, and file into the desired shape.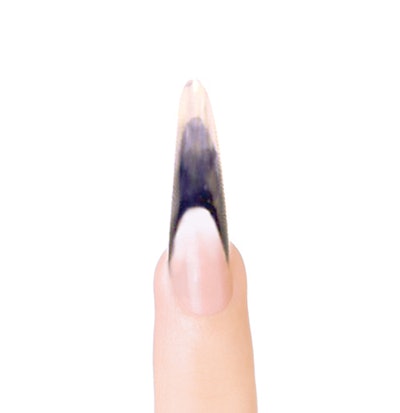 Step 2: Create the smile line with color gel Home Sweet Home and extend the color onto the free edge.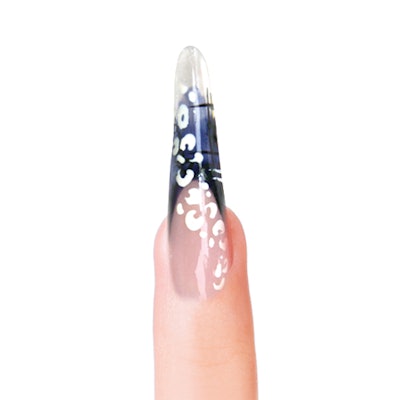 Step 3: Create the crosshatch using navy Knitting Wool and use Swirl for the spots. Continue to layer until you reach the desired effect. Seal the design with Ultra Shine. Done!
[Images: LCN]