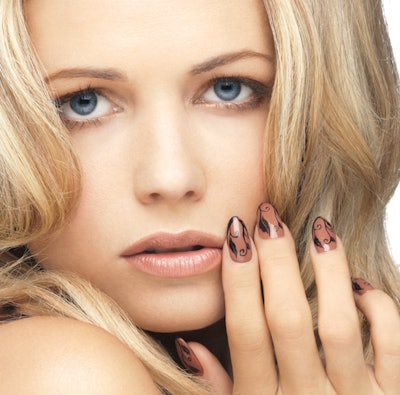 Design a warm, earthy look complete with free-flowing leaves! Skilled nail artist Robert Nguyen created this look for us, and we show you how. Click through to see the tutorial.
Step 1: Begin by prepping the nails and applying the forms.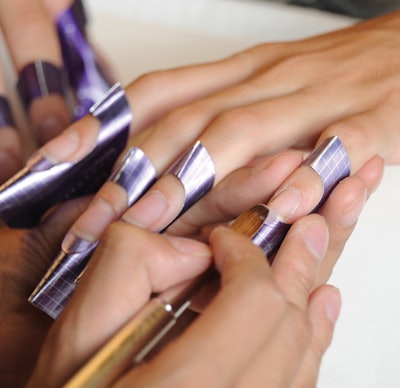 Step 2: Next, create a canvas for your nail art by applying clear acrylic to add length.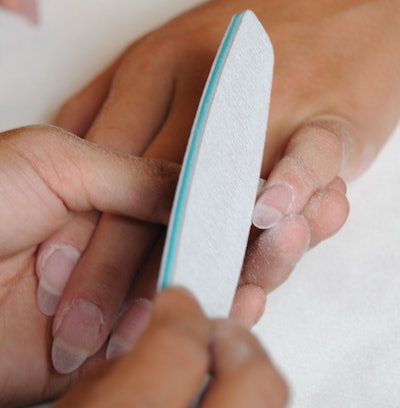 Step 3: Once the acrylic was set, file each nail into an almond shape.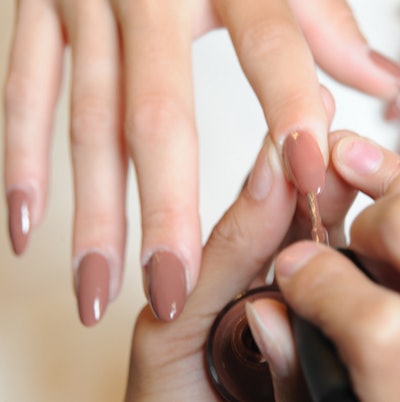 Step 4: Using a mauve nail polish, apply two coats of lacquer to each nail.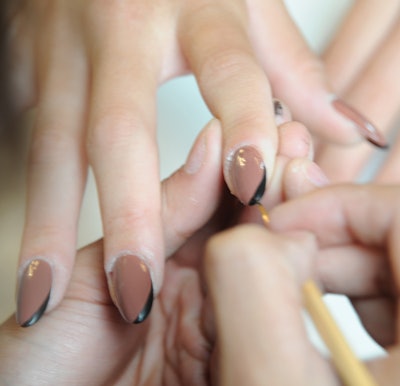 Step 5: To create a twist on a French tip, use black polish to paint a thick diagonal line that started at the center of the free edge down one side of each nail.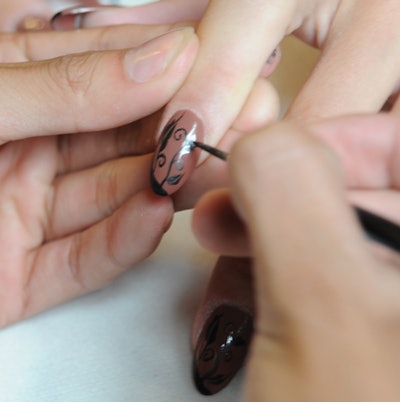 Step 6: With a fine-tipped brush and black paint, he painted leaves and twisted vines on the nail plate. Apply top coat for shine!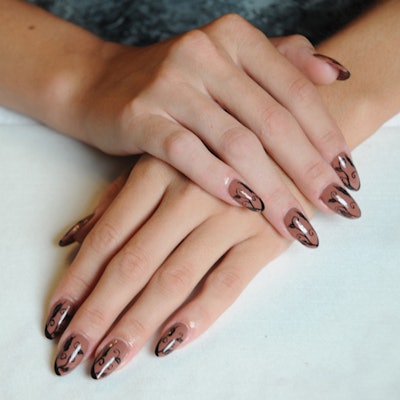 [Nails: Robert Nguyen]