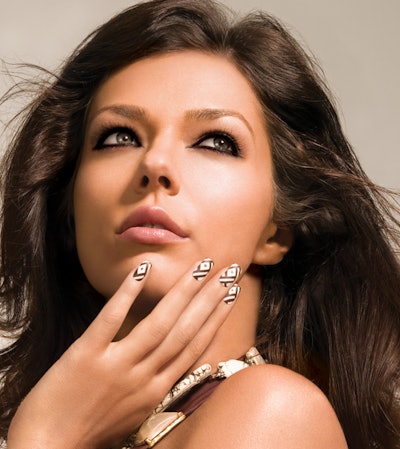 If your client is seeking a warm, geometric design, try replicating this manicure by celebrity manicurist Tom Bachik. Check out this tutorial. »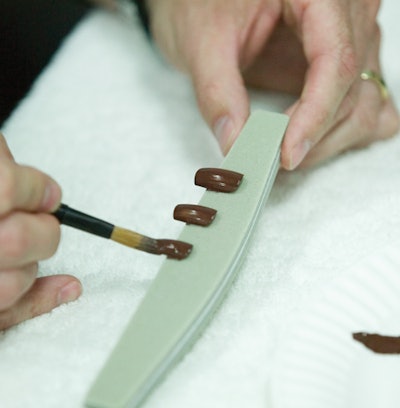 Step 1: Paint nails brown. If you're using tips, you can attach them to a file for more control.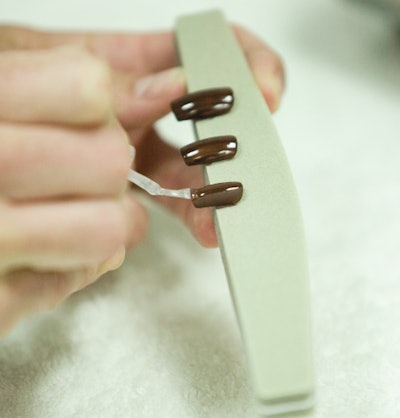 Step 2: If you used acrylic paint on tips, apply top coat to make them shine. If you're painting on natural nails with polish, continue to the next step.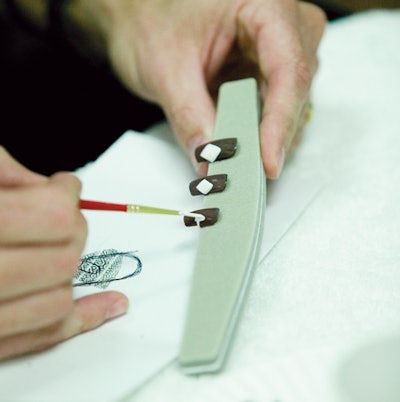 Step 3: Begin by painting a diamond design offset in the bottom right of the nail with polish or acrylic paint.
Step 4: Paint long rectangles and diamonds in white as pictured. Go back with brown and redo the lines.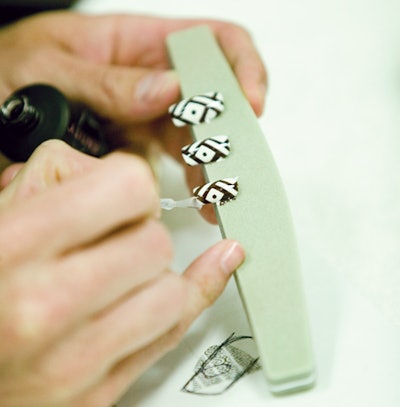 Step 5:  Add top coat. Done!