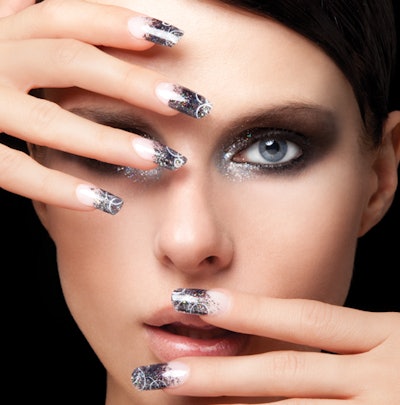 These nails designed by Young Nails' Greg Salo are the perfect mix of dark and glittery! See how the manicurist created this smoky look.
Step 1: Salo began by prepping the model's nails and applying forms. Using black glittery acrylic, he sculpted a thin free edge.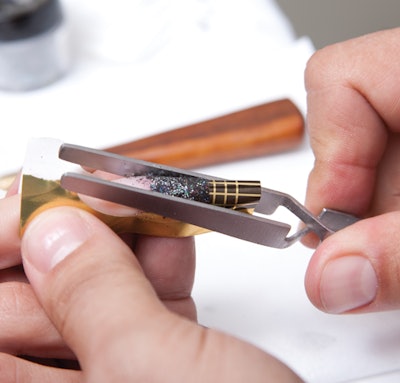 Step 2: Before the acrylic dried completely, he used pinching tongs to create a C-curve.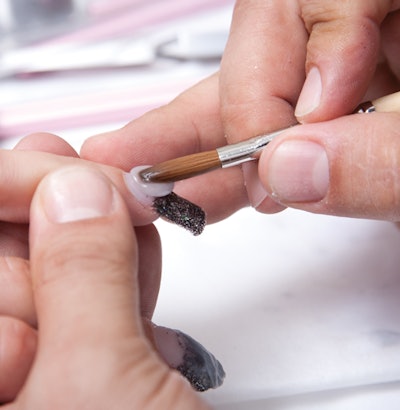 Step 3: Next, Salo applied clear acrylic over the entire nail.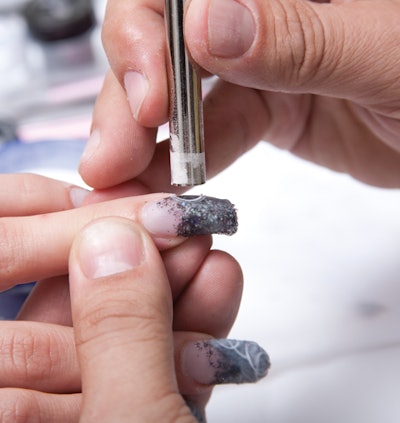 Step 4: Before the clear acrylic dried completely, Salo used a hollow tube to create circular indentations. Using a very wet ball of white acrylic, he filled in the circles.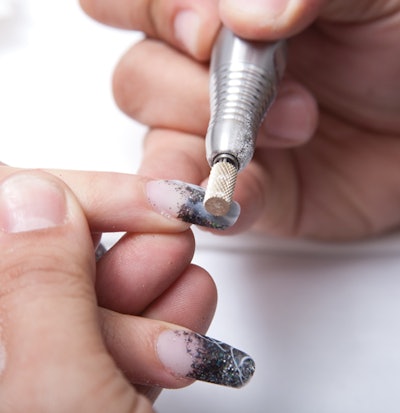 Step 5: Once dry, Salo used an electric file to remove the excess white acrylic, and followed with a hand file to smooth and refine the nail shape.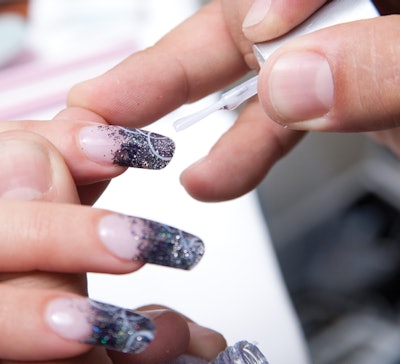 Step 6: Swipe with top coat, and done!
 
[These nails originally appeared on the cover of Nailpro 12/09.]