Expert nail artist Angi Wingle showed us step by step how she did these soft watercolor-inspired leopard print nails.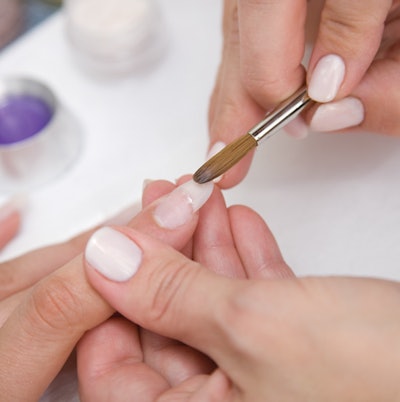 Step 1: Wingle began by applying tips and filing them to a sleek, almond shape. She then custom-blended a beige acrylic for structure and base color.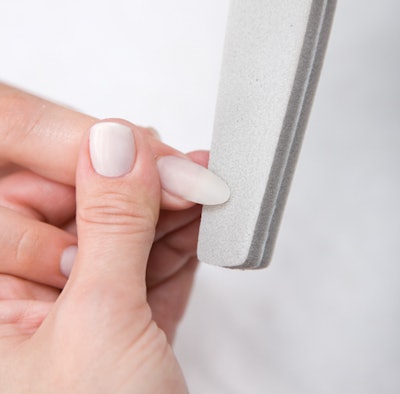 Step 2: After applying the acrylic, she buffed the nails until they were extremely smooth.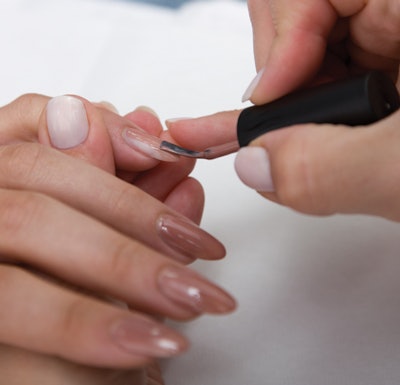 Step 3: To achieve the leopard spot effect, Wingle layered different polish colors on the nails. First she applied a creamy cocoa polish.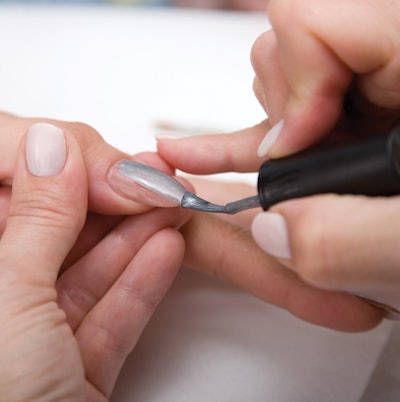 Step 4: After the first coat of polish dried, Wingle added a metallic jersey gray. She then used a light beige polish for the final coat.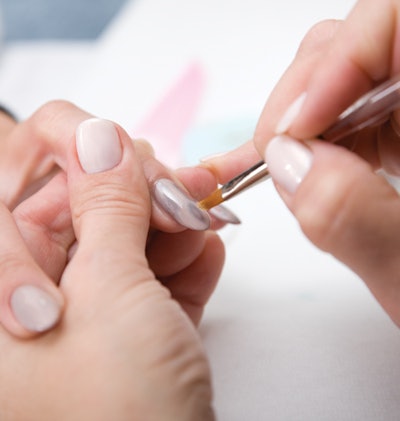 Step 5: Once all the layers were dry, she used a small amount of polish remover to "erase" the layers revealing the colors lying underneath.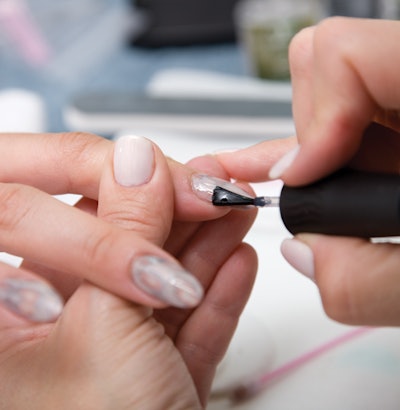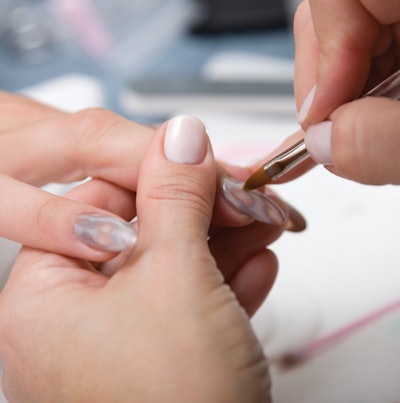 Step 6: Instead of using a high-shine top coat, which would reflect the light, wingle used two different fast-dry top coats that created more of a matte finish. Now you have a runway-inspired leopard print!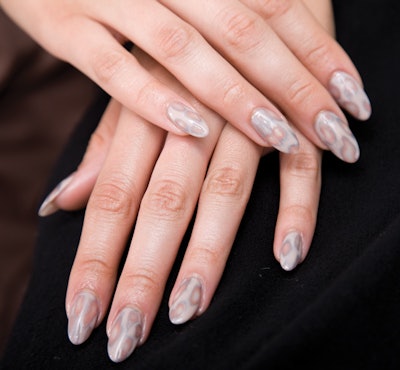 This Behind The Nail Pros was originally posted in Nailpro April 2009.