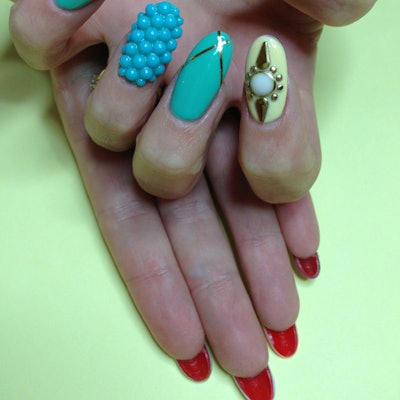 Inspired by Christian Louboutin's Pigalle Spring 2014 collection, Shellac's Open Road, and Gelish Once Upon A Dream, nail tech Kelly Shenton created this style. Click through to see how she did it.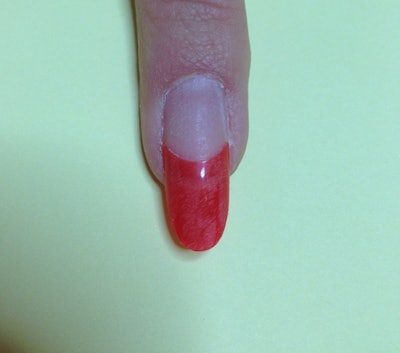 1. Apply red French tips, gently buff the surface, apply acrylic, and blend.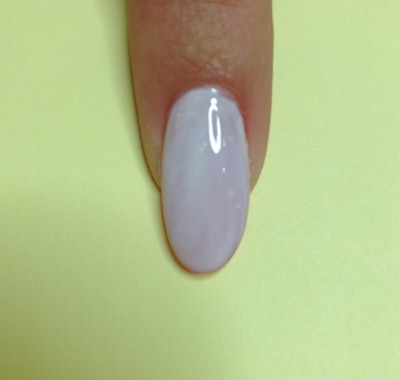 2. Apply one coat of Gelish Sleek White to prevent red tip showing through color. Cure.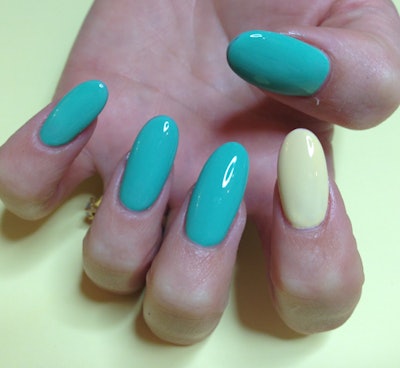 3. Apply two coats of Gelish A Mint Of Spring. To the ring finger, apply two coats of CND Shellac Sun Bleached. Cure. Top coat with Gelish Top It Off. Cure and wipe.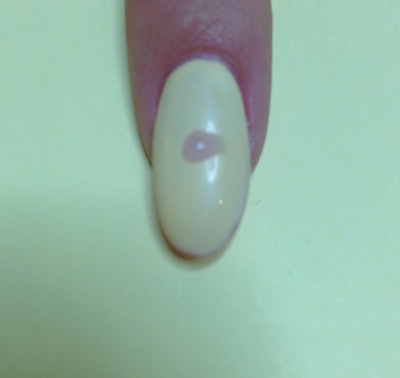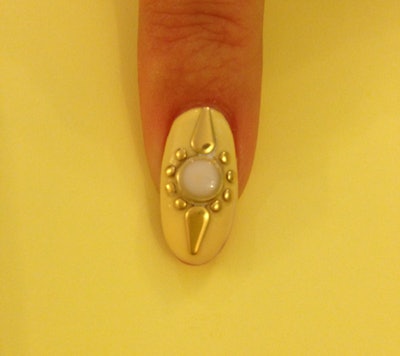 4. Place a small ball of acrylic on the index finger to secure 3-D white and gold embellisment. Use nail glue to dot around the metal disc and under studs so they adhere.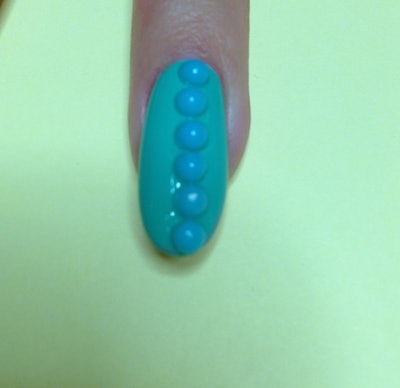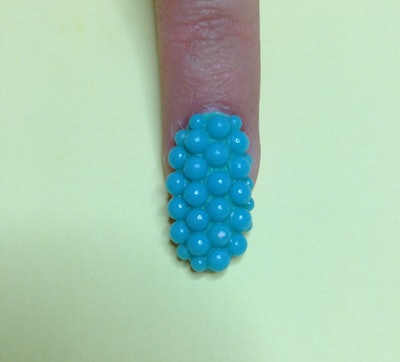 5. Use nail glue and a dotting tool to individually stick 3mm plastic studs to ring finger, working row by row for a neater finish. To fill smaller gaps, I used 2mm studs.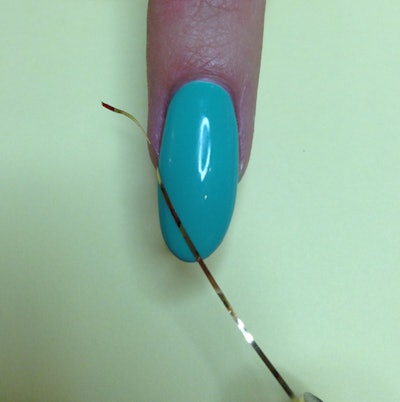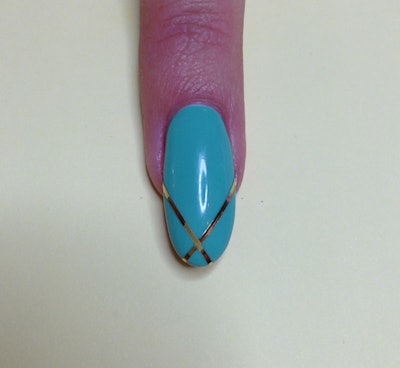 6. Use striping tape in a diagonal position to create a chevron tip; hold for awhile to secure firmly.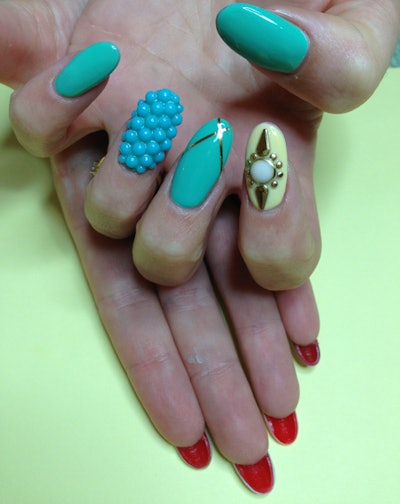 7. Go over all nails with Gelish Top It Off to seal. Cure and wipe. Done!
Kelly Shents
Plymouth, UK
La Beau Nail Studio