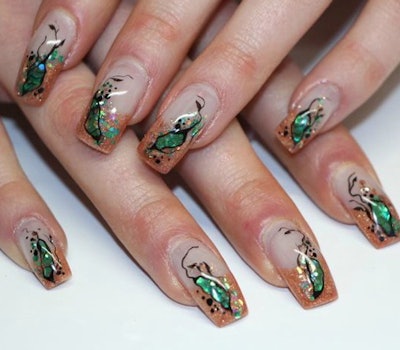 Try out a leafy, natural look on nails. Use this tutorial by Swedish tech Keit Klesment of Vackra Naglar to achieve the look.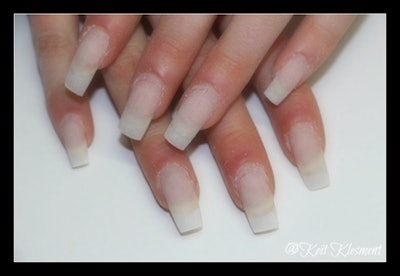 1. I have removed the old material and prepared to do a new filling and new style.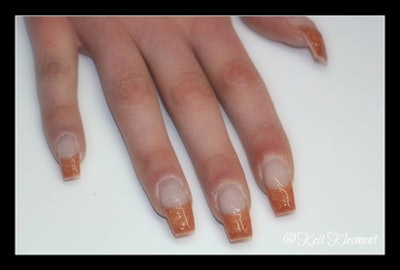 2. I put a new color of French with glitter gel. Of course you can also use just colored gel instead of glitter.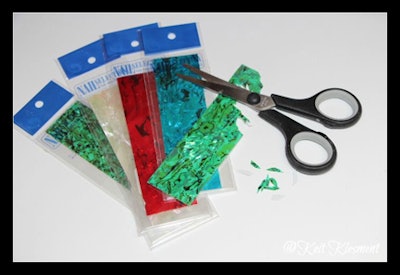 3. Use pearl sheets from Nail Selection. They have glue on the backside so it stays on the nail. You also need scissors to cut small pieces to fit the nail.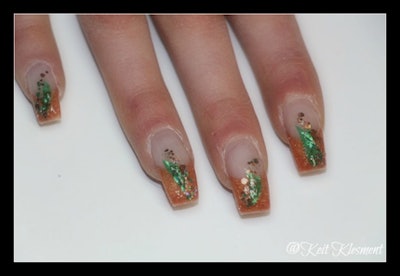 4. Put the pearl sheet where you think it will fit. Use your imagination! Then put some gel around it and dot a little bit of glitter on it. After that, cure in a UV lamp for 20 seconds. Then build the nails with gel and put in the lamp. My gel takes 120 seconds to cure.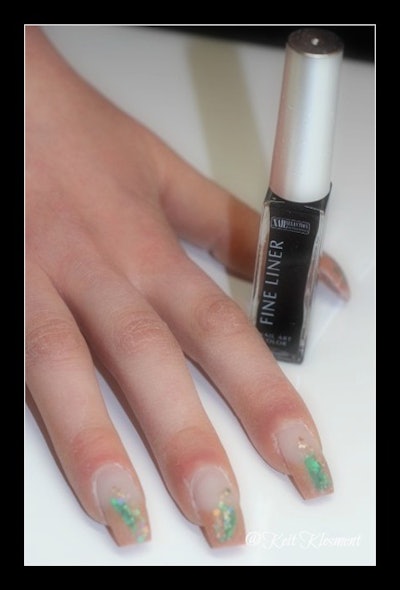 5. Outline shapes with a striper brush. In my collection from Nail Selection, we have Fine Liner colors. It's something between polish and watercolors. These colors have a thin brush, so you get the perfect lines.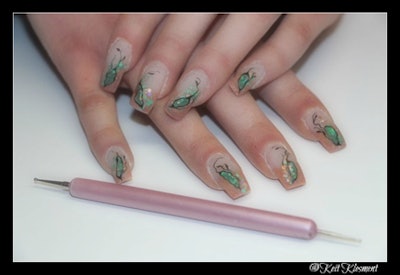 6. Add black dots to the design with a dotting tool.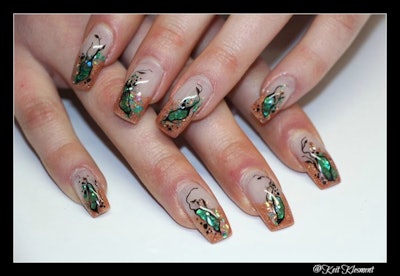 7. Put on the gloss and cure in the lamp.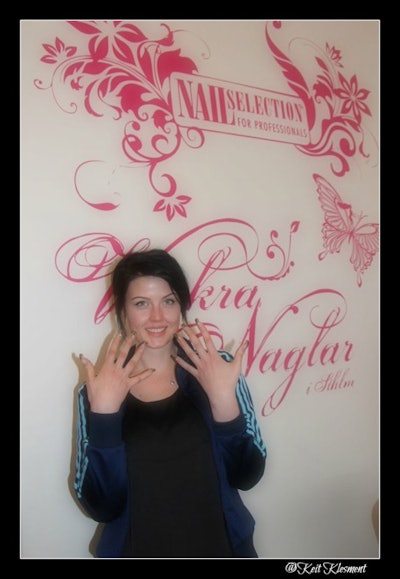 And you get a happy customer! Here my client, Madeleine.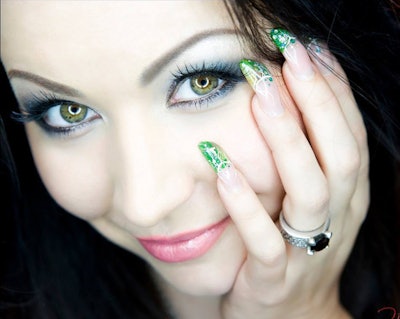 Nails By Keit Klesment
Vackra Naglar
Email: [email protected]
 
[Courtesy of Keit Klesment]