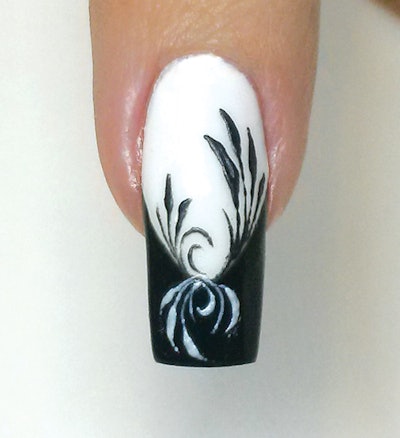 Black and white nails are ideal for any time of year, and any occasion, so they're perfect to recommend to clients who aren't sure what they want, or who are afraid to commit to a colorful gel design for weeks at a time.
Nail competition winner, salon owner, tech, and owner of Masterworks, Amy Becker shows how to paint this leafy monochrome gel design.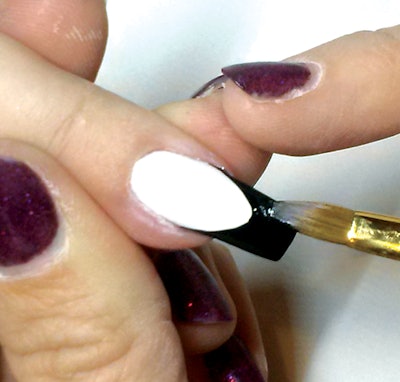 Step 1: Apply white gel and cure. Apply a black gel French. Apply sealant and cure.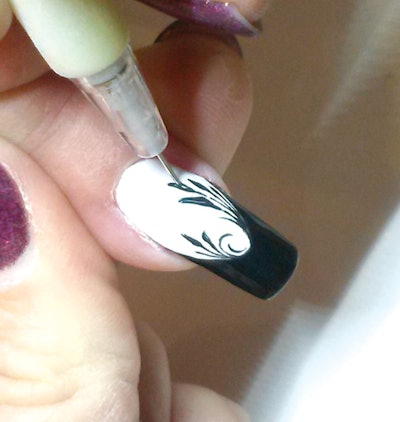 Step 2: Using Masterpiece Gel Paint in Midnight and an art brush, paint leaf designs on the white.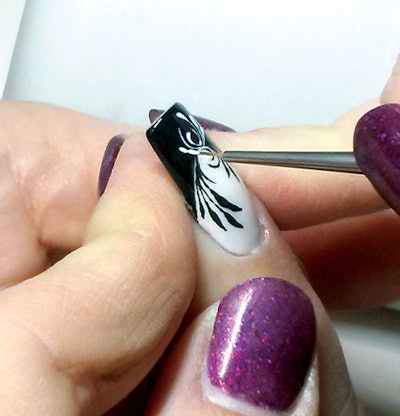 Step 3:  Use a Pin Pen to define veins in leaves and the tips of the leaf. Cure.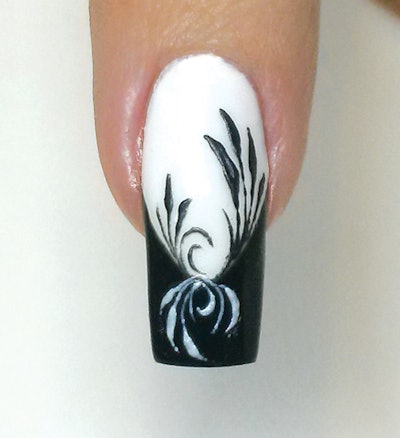 Step 4: Turn the hand around to apply the leaves on the black free edge with Masterpiece Gel Paint in White and an art brush. Cure for two minutes.
[Courtesy of Amy Becker]