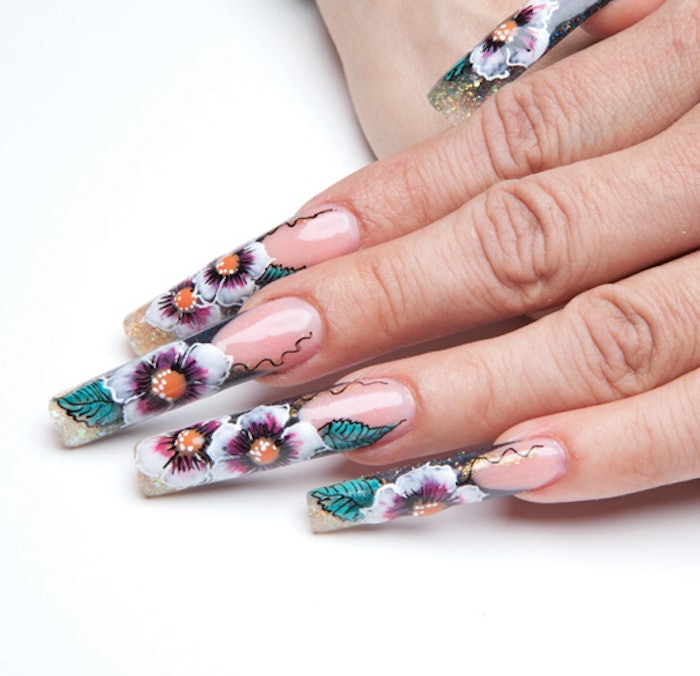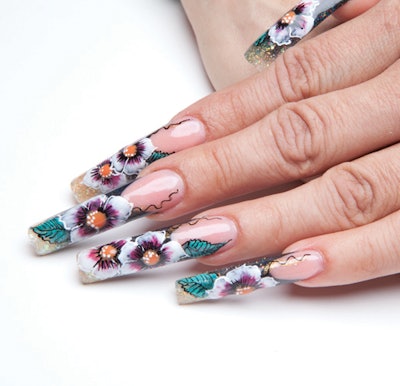 Create floral works of art! Check out this tutorial by Mia Secret.
Step 1: Prepare the natural nail: sanitize hands, give nail porosity with 180 grit file, apply Mia Secret Nail Prep, and apply Mia Secret Xtrabond (primer). Apply extra long nail form to sculpt. Extend the natural nail bed with Mia Secret cover pink and pink acrylic powder.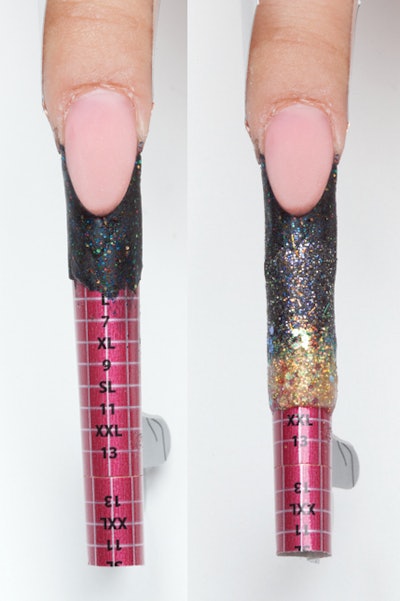 Step 2: Shape the nail in a free edge or square tip on the using the premix acrylic powder: Tango from the Fiesta collection, Venezia from Carnival collection, and Black from Sparks collection.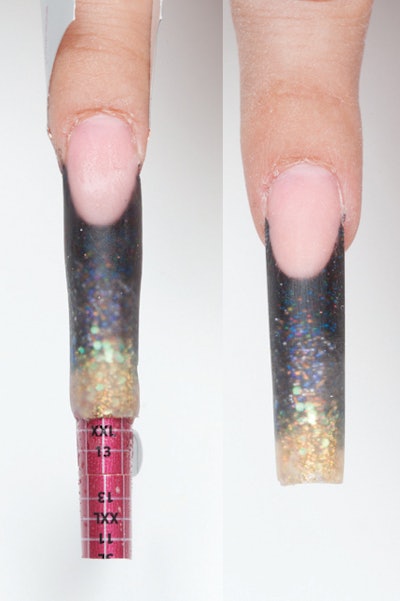 Step 3: Encapsulate with clear acrylic powder. File the nail shape with  100 and 150 grit file and remove any imperfection with Mia Secret 180 sponge file.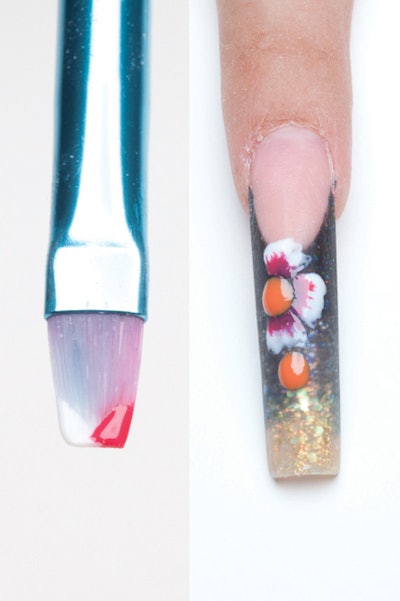 Step 4: Use a freehand double loading technique to paint flowers with Mia Secret Gelux Soak Off System using the colors White, Aquamarine, Gold Sun, Papaya, Fuchsia and Rain Forest.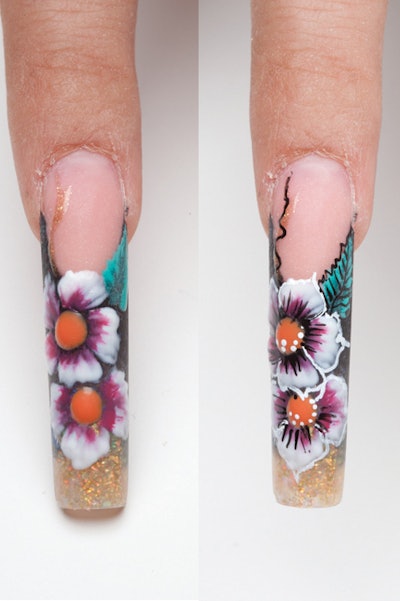 Step 5: Add details with Mia Secret 2 in 1 Nail Art in white and black.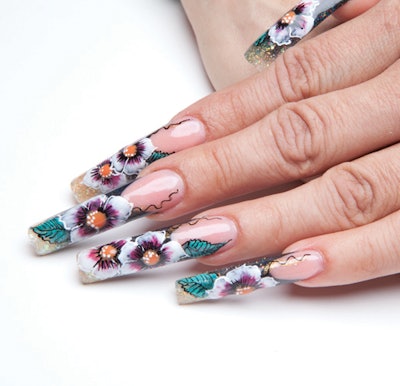 Step 6: Seal the design with Mia Secret UV Finish Gel. Cure under LED Lamp for 30 seconds. Moisturize cuticle with Mia Secret Scented Cuticle Oil treatments.
This tutorial originally appear in Nailpro November 2013.
[Courtesy of Mia Secret]