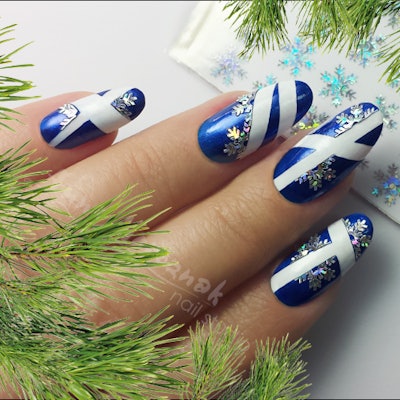 Welcome winter to your salon (but keep the heater on) with cool blue tips and sparkly snowflakes! Click through as Anna Neroznak shows you how to get this look.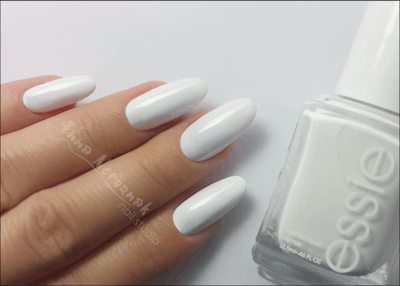 You'll need Essie Blanc, Essie Aruba Blue, tape, top coat and snowflake stickers (available here).
Step 1: Paint nails with Essie Blanc.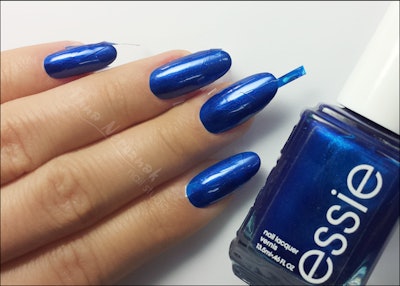 Step 2: Cut out strips of Scotch tape, or use thick striping tape. After the white polish is completely dry, stick them onto nails, crossing each other at random. Apply Essie Aruba Blue on top of all this, fully covering the nail.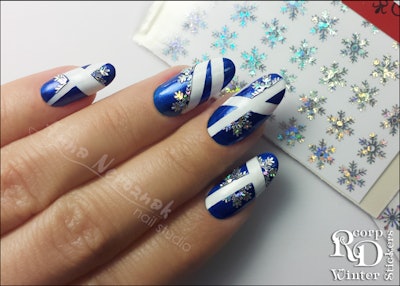 Step 3: Once the polish has dried completely, remove the tape. Cut snowflake stickers in half and apply them to the nail. Finish off with top coat!
See more winter tutorials by Anna: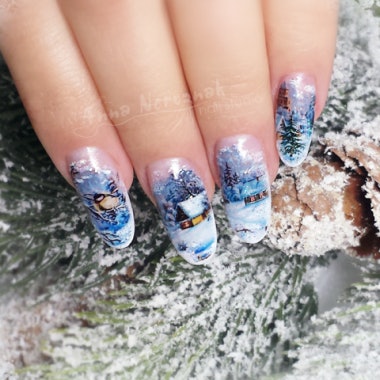 [Courtesy of Anna Neroznak]