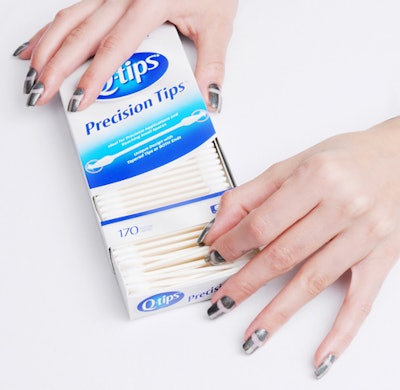 Nail art isn't just about polish and gel; in this case, it's the absence of it.  A negative space manicure is a chic way to incorporate stripes while keeping it simple and natural. Celebrity manicurist Kimmie Kyees worked with Q-tips to show tips for creating a negative space manicure.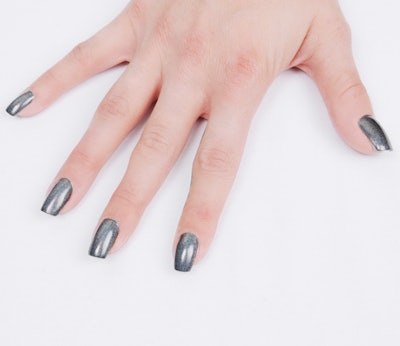 Step 1: Paint nails a solid color. Tip: dark, shimmery hues make a bold statement for the holiday season.
Step 2: Dab one Q-tips cotton swab in acetone, then carefully swipe across nails in desired pattern.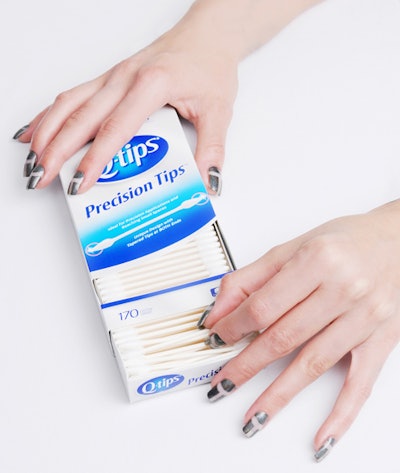 Step 3: Continue for the rest of nails. Let air dry to set base color briefly and then apply top coat. Finished!
[Images: Q-tips/Unilever]