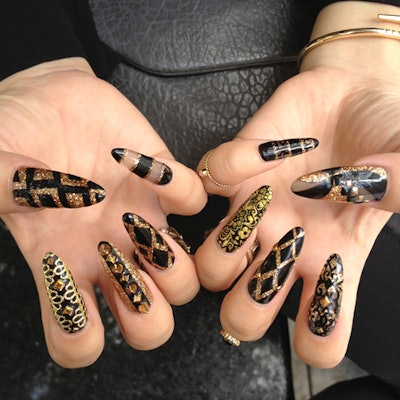 After spotting these at NYFW, we were dying to see how NYC-based manicurist Ran Kowatari made them! Our eyes intially went straight to the gold scalloped piece on her index finger (pictured on left), which turned out to be created using decals she came across in Japan.
We were equally intrigued by the floral pattern on her ring finger that almost looks like velvet. Her secret is a combination of polish and acrylic paints. See step-by-step how you can paint this same design!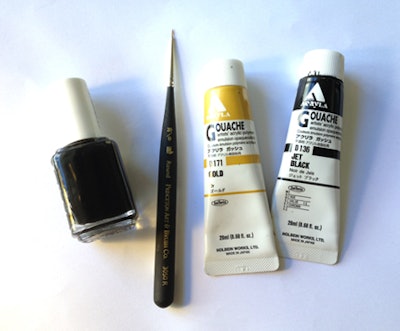 The look uses a black polish base with details that are done using gold and jet black Gouache acrylic paint. Continue to the step-by-step.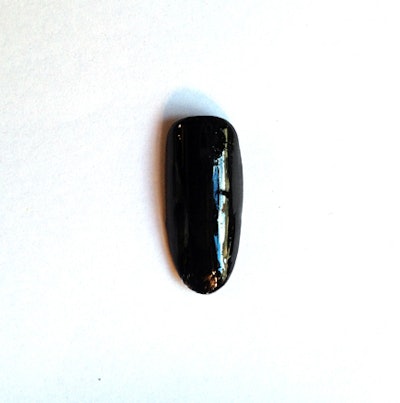 Step 1: Polish the nail black.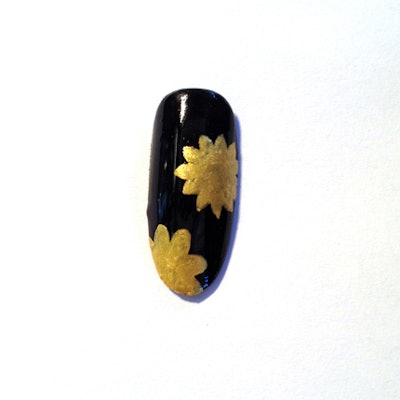 Step 2: Use the gold paint to create flower and star shapes.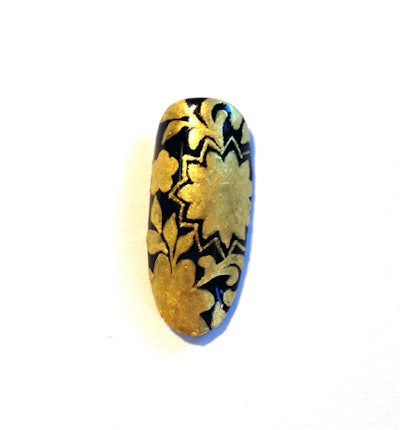 Step 3: Add leaves and outlines to your flowers.
Step 4: Use the black paint to add petals and a center to the flowers.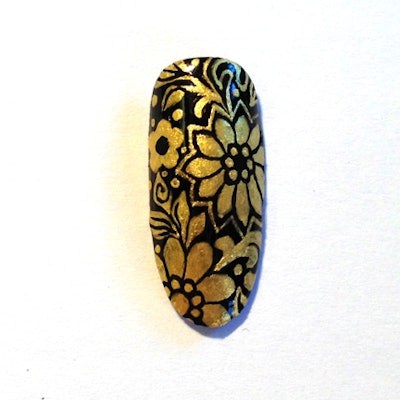 Step 5: In the same way, add details to the leaves and smaller flowers.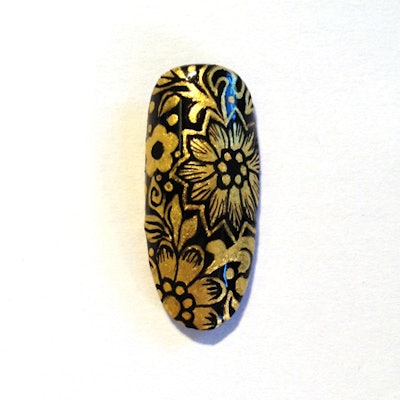 Step 6: Add lines to the petals.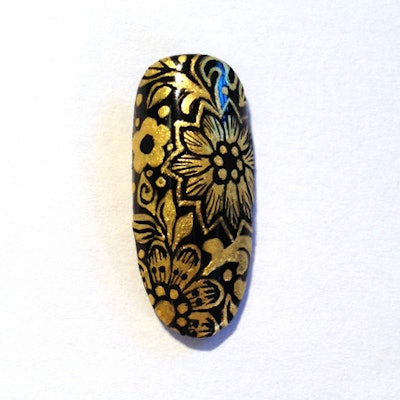 Step 7: Add some extra center details, give the paint a moment to dry, and then seal with top coat!
[Image: Ran Kowatari]