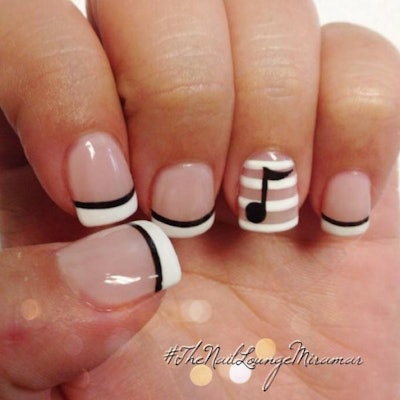 This adorable manicure is music to our ears! This nail art is a fun add-on to a typical French manicure, for musicians and music lovers alike. Kim of The Nail Lounge Miramar created this adorable mani and now she's sharing her tutorial! See the basics of how she painted these on the next page.
See the salon's other fabulous nail art on their Instagram @The_Nail_Lounge_Miramar.
Or like them on Facebook: facebook.com/TheNailLoungeMiramar.
The Nail Lounge Mirarmar
12717 Miramar Parkway
Miramar, Florida
954.432.6781
[Courtesy of Kim Nguyen]