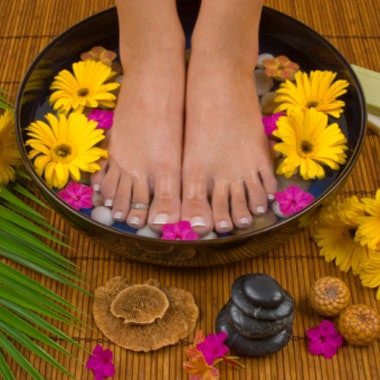 Professionally, I will always encourage including seasonable pedicures on a service menu. But even as a consumer, I can't help but be lured into those fancy-themed, full-service pedicures. You know, the ones that have a citrus soak with lemon slices floating it in, followed by an invigorating tangerine scrub and zesty citrus lotion, and all the while I'm sipping on a fizzy champagne spritzer. Ahhh…
If you're not including services like that in your salon, then you're missing out on some serious cash—these services can carry a hefty price tag, but if you do them right, your clients will pay.
If you are including specialized pedicures on your service menu, we'd love to hear about them! And if you share your favorite pedicure "recipe" with us, it could be included in the May issue of NAILPRO. Just click here to add your best-selling pedicure.