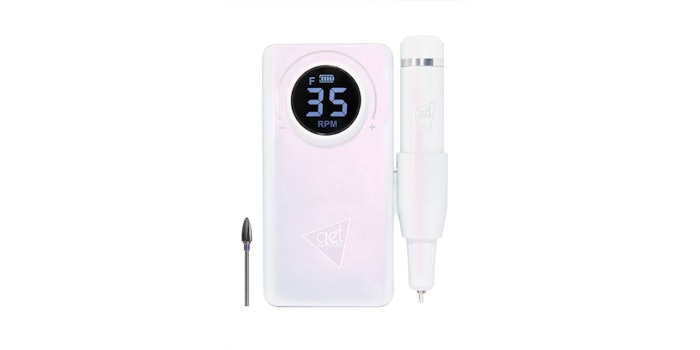 Courtesy of The GelBottle Inc.
The GelBottle Inc. has launched two new products to make your services run smoother:
The Portable E-File and FeatherFast All-in-One Removal Drill Bit are a real dream duo, making for the smoothest removals. The file has a crystal-clear LCD screen that provides easier speed control with supremely low vibrations and minimal noise and maximum durability.
With the E-File and Drill Bit set, the FeatherFast Removal Drill Bit is included. Its spiral-cut, tapered shape makes it perfect for forward and reverse directions using either hand. This bit is hardworking and long-wearing, featuring a carbide coating to slow down wear, and it fits all standard machines.