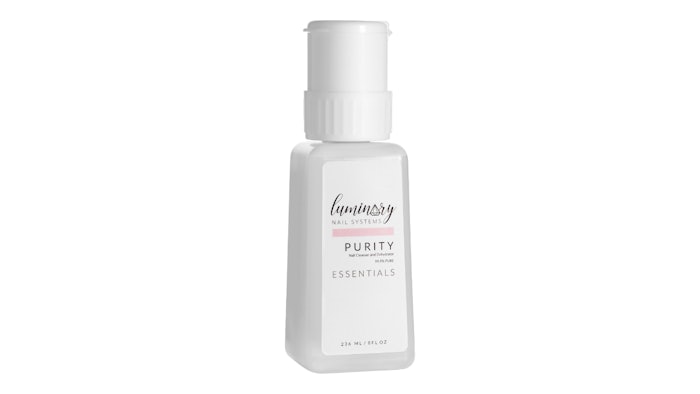 Courtesy of Luminary Nail Systems
Perfect for removing dust and oil from the nail surface after prep and before applying primer, the new Purity Nail cleanser and dehydrator does not require use of any additional dehydrators. 
The product comes in an 8oz pump top bottle with 99% pure isopropyl alcohol. 
Make sure to use the product with lint-free wipes. 
For more info on how to use the product, you can watch this how-to video from Luminary Nail Systems.
The product is available now on Luminary Nail Systems' website.