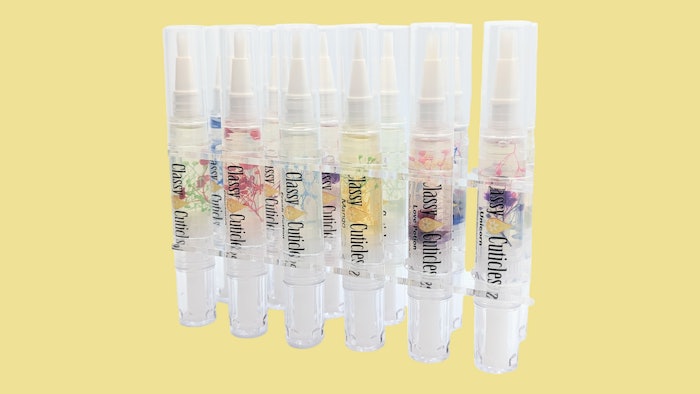 Courtesy of Classy Cuticles
Classy Cuticles has launched its Summer 2023 collection. 
The collection includes five different scents: peach, green tea hibiscus, pineapple, citrus spritz and lilac. The collection is available as a brush pen, 3 or 5 ml roller bottle and a 30 or 50 ml desk bottle.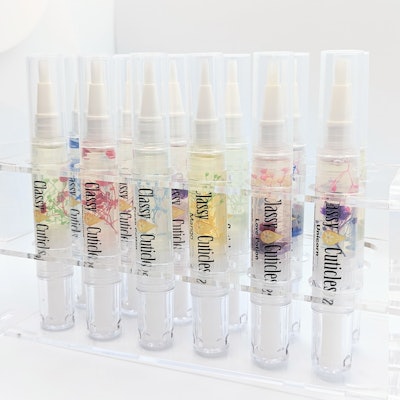 An all female owned and operated business, Classy Cuticles just relaunched under new ownership. They offer a line of organic, gluten free, hand-blended cuticles oils in a variety of delicious scents. Their oil is made with the best ingredients and will leave your skin feeling soft and nourished all day.
Classy Cuticles select their ingredients with quality, freshness, and sustainability in mind. Their cuticle oils are blended with a combination of Sunflower Oil, Jojoba Oil, Argon Oil, Vitamin E and less than .5% high quality fragrances. All of their ingredients are gluten free, certified organic, trade free, cruelty free and vegan.
Classy Cuticles Summer 2023 Collection is available April 3-August 31. The collection is available for purchase on their website www.classycuticles.com.