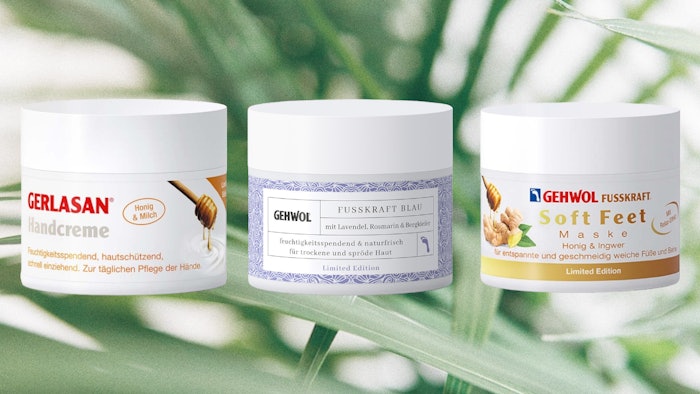 Courtesy of GEHWOL Footcare
GEHWOL Footcare is currently running a limited edition promotion on their hand and foot creams. 
If you buy any six of the products featured in the promotion, you get six units of the same product free of charge. 
The products featured in the promotion include: 
GEHWOL Blue: With lavender, rosemary & mountain pine, GEHWOL Blue nourishes and cares for dry, brittle feet with skin-friendly lipids in combination with moisturizing aloe vera and urea, rendering the skin smooth and elastic again.
GEHWOL FUSSKRAFT Soft Feet Mask Honey & Ginger: For relaxed and silky soft feet and legs, this product contains a high concentration of unsaponifiable components such as phytosterols and linoleic acid, which can be absorbed particularly well by the skin. 
GERLASAN Hand Cream Milk & Honey: For daily care of hands, this hand cream contains organic acacia honey extract and nourishing milk peptides to intensively nourish stressed hands. Jojoba and tapioca make the hands silky soft and visibly smoother.
This is a limited-time offer, valid until March 30, 2023. This promotion is only open to care professionals and retailers with a valid USA business or professional license.