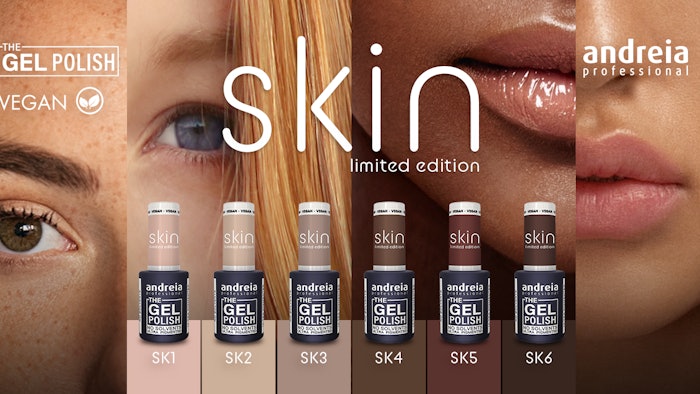 Courtesy of Andreia Professional
Andreia Professional is a Portuguese beauty and cosmetics brand.
The collection consists of six limited-edition, skin matching nude shades:
Porcelain

(pinkish nude)- SK1

Sand

(nude beige)- SK2

Latte

(nude taupe)- SK3

Milk Chocolate

(nude brown)- SK4

Cocoa

(reddish nude brown)- SK5 

Espresso

 (dark nude brown)- SK6
"With this collection, we wanted to once again highlight our passion for color, diversity, inclusion and the human being. Each shade represents unity, union and harmony. On the other hand, after the holiday season we tend to seek more sober shades, leaving behind the glitters and reds that were the shining stars of November and December," says Susana Palhares, head of marketing at Andreia Professional.
The Gel Polish products are vegan, ultra-pigmented, odor free and no solvents.