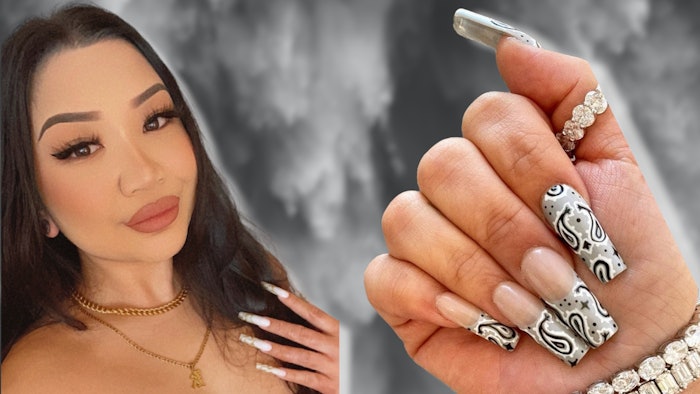 30 Under 30 Spotlight: Kirsten Camenforte 
Kirsten Camenforte (@nailsbykirstenchanel) is an Anaheim, California-based nail tech and the owner of Nails By Kristen Chanel.
Read our November/December 2022 digital magazine to see the complete list of 30 Under 30 winners.
Q&A 
Nailpro (NP): Tell me a little bit about yourself! How did you get started, and why did you choose to become a nail tech?
Kirsten Camenforte (KC): Having an art degree background from CSULB, I always had a passion for art and found that art on nails was my calling. I then originally got my cosmetology license, thinking I was going to do hair and makeup, but I found that doing nails allowed me to be the most creative with.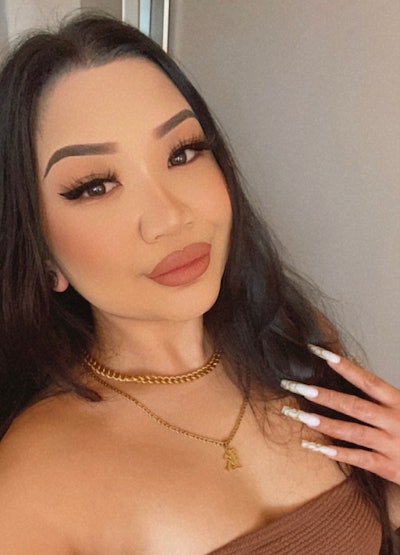 NP: What is the toughest part about your job as a nail technician/nail artist/salon owner?
KC: I think the toughest part of my job is keeping up with the nail trends, and as a sole proprietor, being in charge of inventory, appointments, social content, etc. can be overwhelming at times.
NP: What do you love about your job?
KC: I honestly love making my client's nail vision come to life. The process of creating nail art is satisfying to me, and seeing my client's reaction is always rewarding.
NP: Where do you find inspiration?
KC: I find inspiration through the nail community all over Instagram. There are so many other talented nail artists out there that I aspire to be.
NP: What is a piece of advice you would give other nail technicians who are just getting started?
KC: Keep practicing, and embrace your mistakes because through the mistakes is where you usually learn the most. Never compare yourself to others. Everyone is on their own path to their nail journey.
NP: What is a tip you have about any technique, service, business, etc.?
KC: Make sure your feet are planted fully on the ground, and rest your pinky and the side of your palm while drawing on the nail. It helps keep a steady hand and prevents being shaky.
NP: What is your favorite nail trend right now?
KC: My favorite nail trend right now would be drawing paisley print.
NP: What is your favorite service to offer?
KC: My favorite service to offer is Long Aprés Gel X.
NP: Who is your role model?
KC: My role model would be @vivxue on Instagram. Her nail art is immaculate, and I aspire to be like her one day.
NP: What is one of your proudest achievements as a nail tech?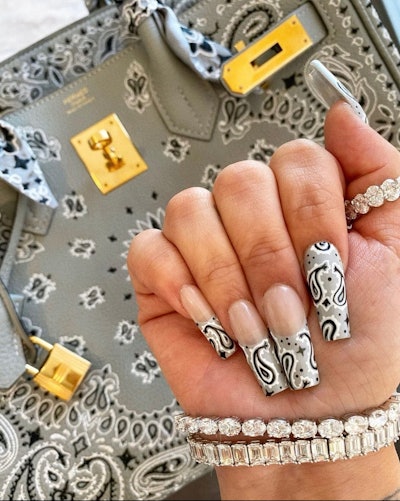 KC: One of my proudest achievements as a nail tech is creating a business under my own name and having my own nail studio.
NP: What do you love about the nail community/industry?
KC: What I love about the nail community is how we are always rooting for each other, sharing tips and tricks on how to create nail designs and making sure we acknowledge others where we get our inspiration from. I also love how we all share the same quality by using nails as our creative outlet. 
NP: What are your top goals as a nail tech?
KC: My top goals as a nail tech would be to work behind the scenes for a show, movie or a celebrity doing their nails.
 Follow Nailpro on Instagram and subscribe to our free daily newsletter to receive the latest news for nail professionals.