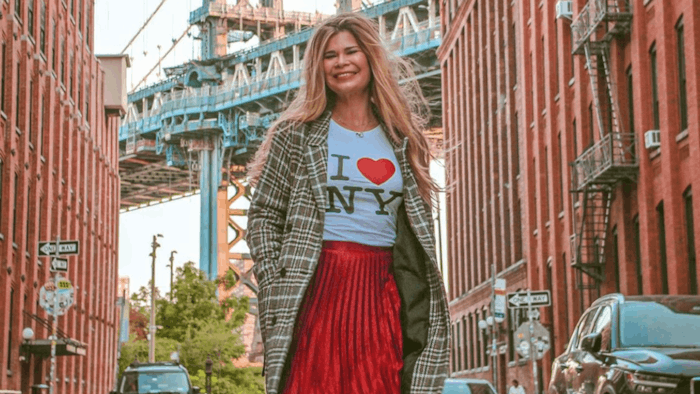 Celebrity manicurist
Julie Kandalec
is celebrating 12 years in New York City.
In an October 10 Instagram post included below, Kandalec wrote, "Thank you to TWELVE years in NYC!…I'll say this until the day I die - don't be afraid to follow your dreams." 
This isn't the first time Kandalec has celebrated the anniversary of her move to The Big Apple. She's posted on Facebook each October 10 to mark the occasion. Her anniversary post this year included a gallery of screenshots taken from those posts. 
In a screenshot marking her seventh anniversary in New York, Kandalec recalled arriving to the city in 2010 with nothing but "suitcases of nail stuff and clothes." Kandalec wrote, "It's still the best decision I've ever made." She continued, "If a city, a job, the people in that town…aren't serving you, it's time to make a change."
Congratulations to Kandalec on another amazing anniversary! 
About Julie Kandalec: Julie Kandalec is the founding educator of Julie K Nail Academy and the owner of Julie K Nail ARTelier in New York City. Her clients include Selena Gomez, Pete Davidson, Mariah Carey and Hailee Steinfeld. Her work has been featured in Allure, Cosmopolitan, Elle, Glamour, Harper's Bazaar, Vogue and WWD, and in campaigns for Chanel, Dior Beauty, YSL Beauty, Glossier and more. Kandalec is a Nailpro 2022 advisory board member.