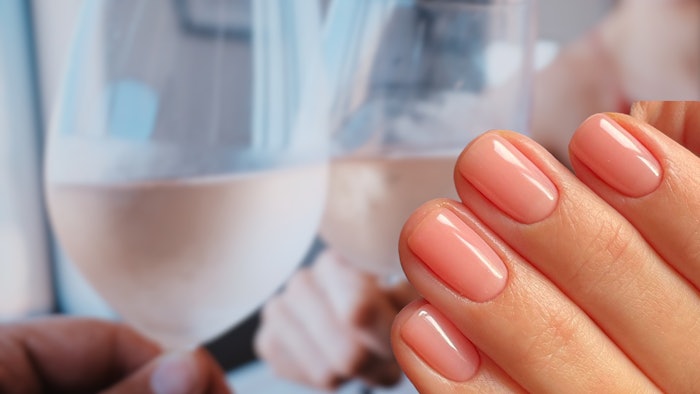 Pour the wine, and learn how to create one of spring's newest nail trends — rosé nails. 
Meant to bear a resemblance to your favorite glass of pink wine, rosé nails are the latest addition to the minimalist nail trends that are all the rage this spring. Universally flattering, this trend makes nails look well-conditioned and healthy. 
But, what does it take to bring rosé nails to life? A peachy pink nail shade is preferred for this trend as well as a glossy top coat. 
If you want to learn in more detail how to create rosé nails, look no further. U.K.-based nail artist Samantha Rudge (@samantharudge.beauty) shared her tutorial for creating this nail look. 
How-To: 
Prep the nails using tools from Navy Professional. Shape the nails using a 180 grit file. 
To achieve a nice apex, apply The GelBottle Clear All In One BIAB for the base. 
 Apply two coats of The GelBottle Muse. 
Finish with The GelBottle Extreme Shine Top Coat. 
To care for the nails and ensure optimal nail health, finish with cuticle oil and hand cream.