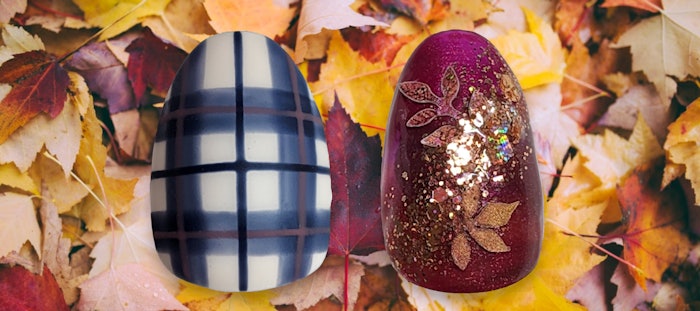 Courtesy of Taryn VanAlfen
Sweater weather is here! 
Celebrate the turn to cold weather with two fall-inspired nail art tutorials from nail artist Taryn VanAlfen (@taryns.nails) using products from Light Elegance. Follow the step-by-step tutorials below to recreate the looks. 
How-To: 
Blue Plaid Nail Art
Paint a white base on the nail. 
Dilute blue buttercream with clear gel, and paint two thick vertical lines.
Apply two horizontal lines to create a plaid effect. Cure.
Dilute mauve buttercream with clear gel, and paint a thin line in the middle of each blue line. Cure.
Paint a plus sign in the center of the nail using blue polish.
Finish with a matte or super shiny top coat. 
Sparkly Ombre Autumn Leaves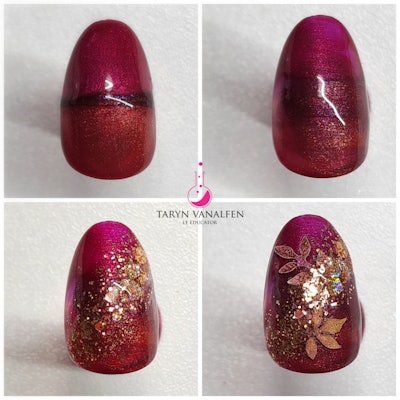 Blend red, raspberry and plum buttercreams to create an ombre effect. Cure.
Apply gold glitter polish diagonally on the nail.
Add or paint on leaves on using glitter.
Finish with super shiny top coat.