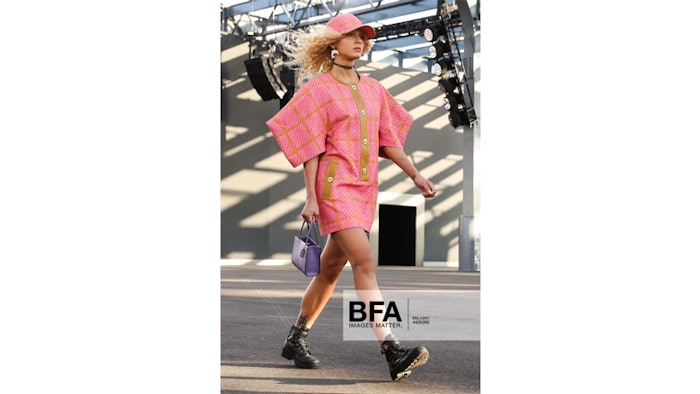 Courtesy of Coach
CND was the official nail partner of the New York Fashion Week 2021 Coach Show with celebrity nail artist Naomi Yasuda!
The show was focused on the brand's long heritage, American legacy and the vision for the new generation.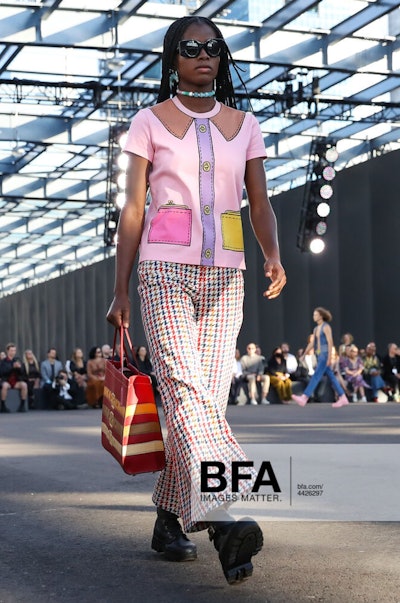 Yasuda used a variety of nude and neutral shades, matching the shades to each models' skin tone.
How-To:
Sanitize your hands and the model's hands.
Shape the nails to a round natural shape with a CND nail file. Apply CND Cuticle Eraser on the cuticle, and massage into the skin.
Gently push up the cuticle with a CND cuticle pusher.
Remove excess skin/cuticle if necessary.
Clean the nail bed with CND Nail Cleanser.
Buff the nails with a CND nail buffer to make the surface smooth and shiny.
Apply CND Hand Lotion to moisturize hands.
Clean the nail bed with CND Nail Cleanser to remove oil and dust from the nails.
Apply one coat of CND Vinylux in Bouquet, Romantique, Boheme or Negligee. (Vinylux is two-step system, so you do not need base coat!)
Apply CND Vinylux Matte Top Coat.
After the nail polish dries, apply CND SolarOil.