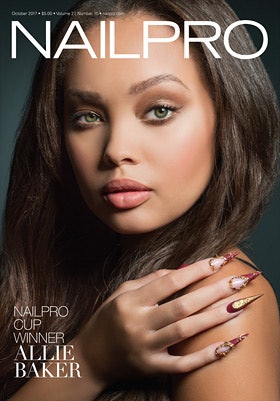 It was such a pleasure to welcome back NAILPRO Cup champion Allie Baker to our studio. It's always fun to work with Baker, as she never fails to have plenty of ideas at her disposal. For this fall cover, she proposed two unique nail shapes: the triangle edge and stiletto edge. Baker first encountered these designs by following an Eastern European nail artist on social media. Never having met her inspo, Baker utilized her own knowledge of nail structure, and through some trial and error was able to recreate the looks. A little color and some studs were all that were needed to turn these nails into a masterpiece. "I don't often use gold embellishments—I usually prefer silver—but I really like the way these nails turned out!" Baker says.
See the steps below to find out how Baker created the cover look.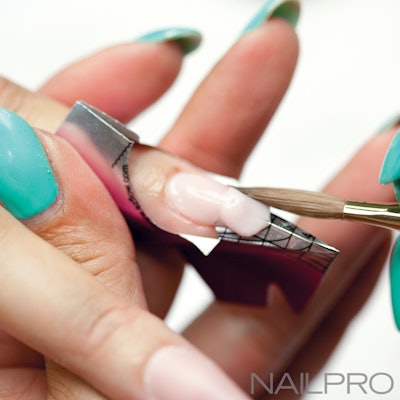 1. Baker began by applying forms and sculpting the nail into a sharp stiletto edge. She used the cover pink acrylic to create the shape of the nail (rather than relying solely on filing later).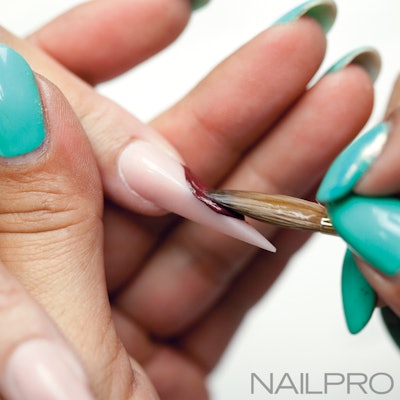 2. Once the acrylic was set, she used an e-file to refine the shape of the nail and a hand file to finish.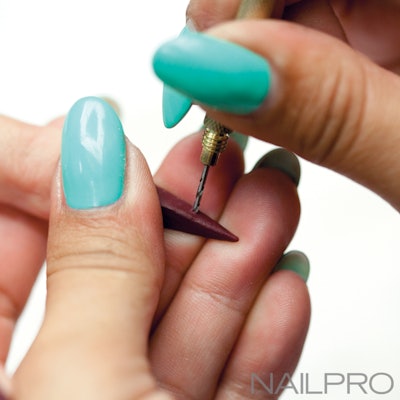 3. Next she applied a hand-mixed shade of wine color acrylic to the free edge. She applied this after sculpting the entire nail so that it would have a natural rough appearance.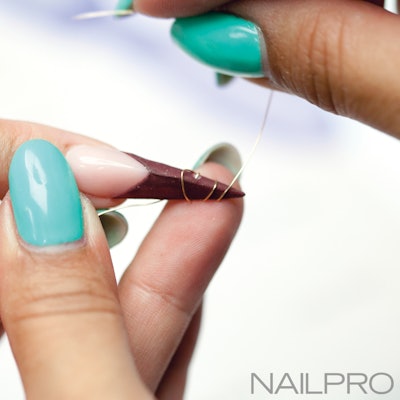 4. Using a nail-piercing tool, Baker added a hole to the center of the free edge.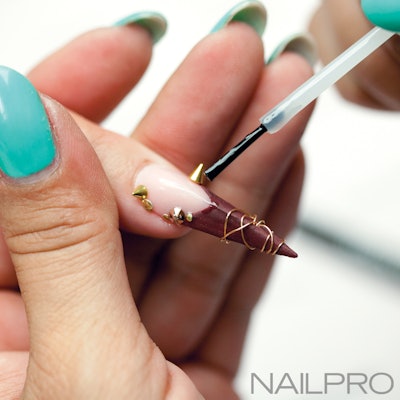 5. Then, she wove a thin piece of wire through the hole and wrapped it around the tip of the nail.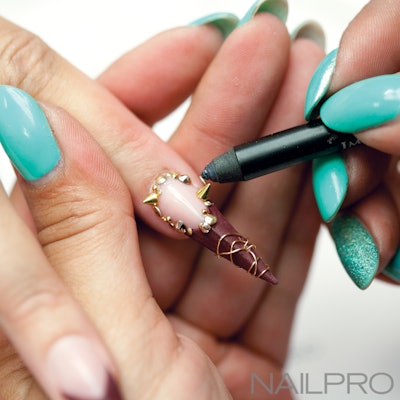 6. Lastly, Baker used resin to apply gold studs and spikes around the perimeter of the nail bed.
Get an in-depth look at the making of these cover nails in the video below. 
What do you think of the October 2017 cover look? Let us know in the comments below!