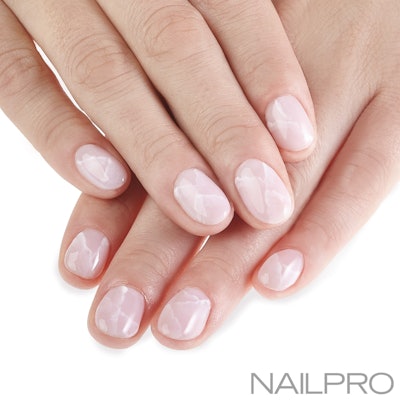 Rose quartz nails have taken over Instagram. Mimicking the appearance of the pink-hued crystal of the same name, the style may seem complicated to execute—but it's not! The trick, says Los Angeles-based nail artist Katie Masters (@nailthoughts), is to be mindful of your materials. "The look calls for a very sheer pink gel polish and an opaque white art gel," she says, noting that the subtle style is perfect for those clients who have been hesitant to try nail art. (You can also tempt clients with the crystal's lore; it's known for attracting and keeping love, as well as helping to heal a broken heart.) Here, Masters shares her technique for creating this must-have look.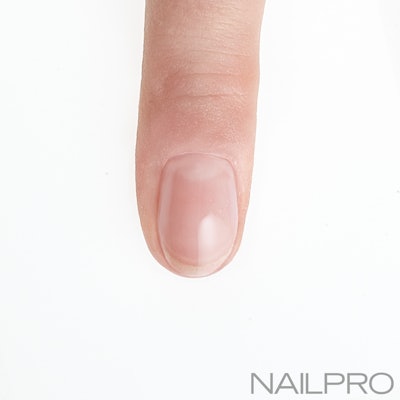 STEP 1: Prep the nail.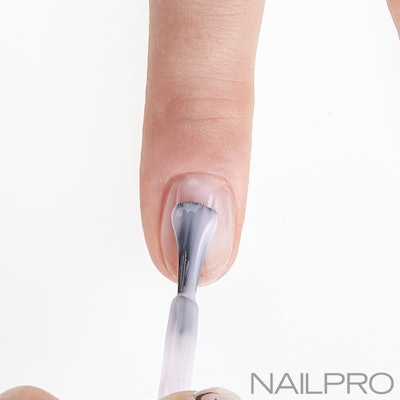 STEP 2: Apply one coat of sheer pink gel polish and cure.
STEP 3: Paint 2 to 3 wavy lines with white gel paint randomly on the nail. Do not cure.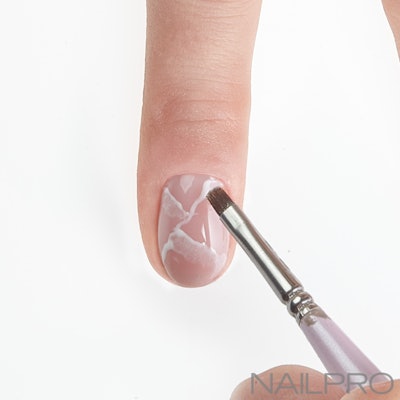 STEP 4: Using a small square brush, blur one edge of each line. Cure.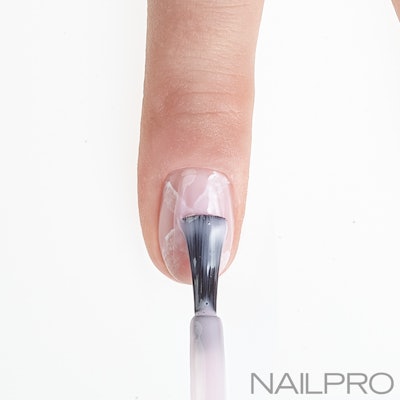 STEP 5: Apply a second coat of sheer pink gel paint. Cure.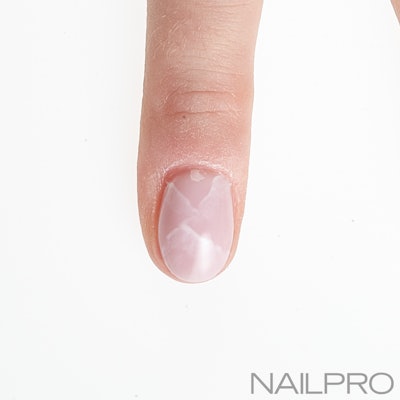 STEP 6: To finish, apply top coat and cure.
Watch this step-by-step in action in the video below.
What do you think of the rose quartz nail art trend? Let us know in the comments below!
[Image: Photography by Jason Bennett]