China Glaze partnered with six top nail artists to create looks for the specialty collection. Here, four of the "Mane Six" artists share their concepts for nail art inspired by My Little Pony.
3-D Songbird Serenade by Lexi Martone (@leximartone)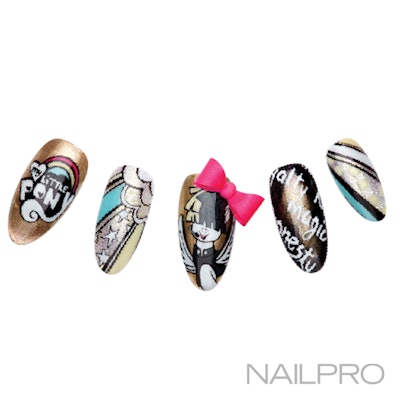 "I was inspired by Sia's new pony Songbird Serenade. I was immediately drawn to her edgy look and the fact that she stood out from the rest of the My Little Pony crew. Her colors and style totally resonate with who I am as an artist, so it was the perfect Lexi x MLP combo!" Martone says. 
Iridescence by Naomi Yasuda (@naominailsnyc)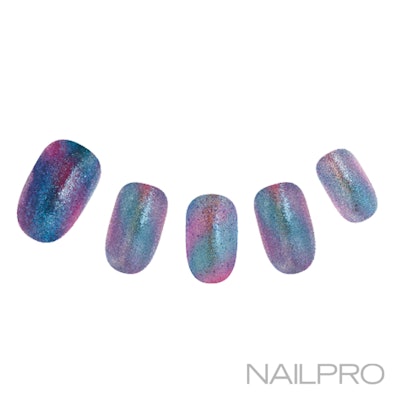 Art Deco Clouds by Sarah Waite (@chalkboardnails)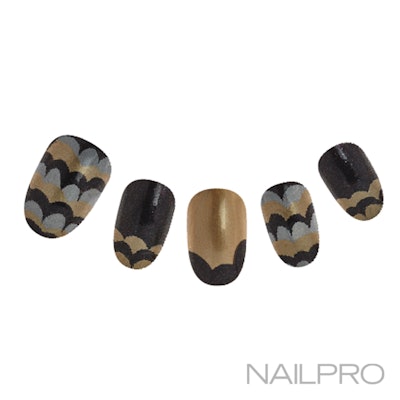 "The patterns are inspired by the clouds in the skies above Equestria. To make it more high-fashion, I used mixed metals accented with black, rather than a more traditional pastel color scheme," White says. 
Sparkle Ombré by Naomi Yasuda (@naominailsnyc)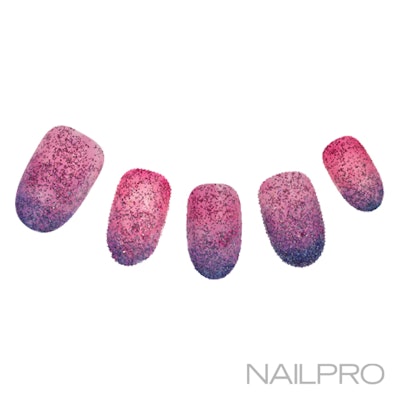 Pony Aura by Casey Herman (@caseynails)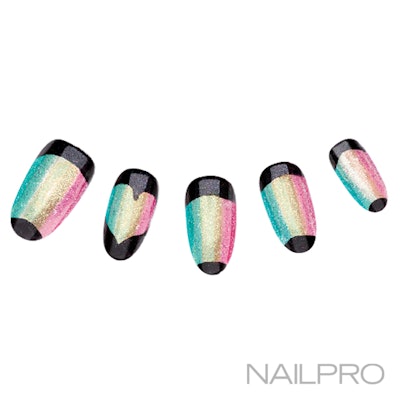 "I love Songbird Serenade and her colorful cutie mark, so I took colors from the collection and combined them with a cool graphic black," Herman says. 
I Sea You by Naomi Yasuda (@naominailsnyc)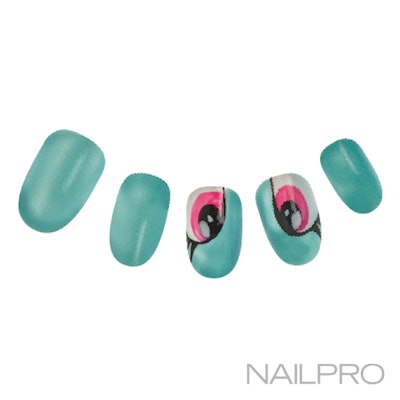 Which one of these looks is your favorite? Let us know in the comments below!
READ MORE: