China Glaze and Hasbro have come together to introduce a magical collaboration: My Little Pony x China Glaze. A friendship that began backstage at New York Fashion Week, this colorful partnership – launching July 2017 – delivers a palette of 14 new shades inspired by the charming personalities of the iconic ponies, intertwined with the spirit of the unique China Glaze shade selection. Ranging from fun-loving brights to celestial glitters, the magical and whimsical collaboration resonates with beauty connoisseurs and pop culture enthusiasts of all ages.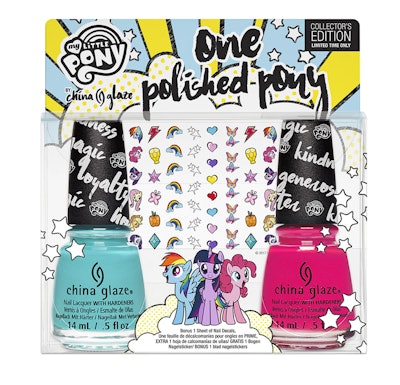 A prelude to the My Little Pony: The Movie releasing October 6, 2017, the My Little Pony x China Glaze collection features 14 shades inspired by the unique personalities of the iconic ponies including the Mane 6: Rainbow Dash, Fluttershy, Applejack, Rarity, Twilight Sparkle and Pinkie Pie. The film will also introduce a new character, Songbird Serenade, a popstar pony voiced by Sia.
Cutie mark your mani with any or all of theMy Little Pony x China Glaze shades: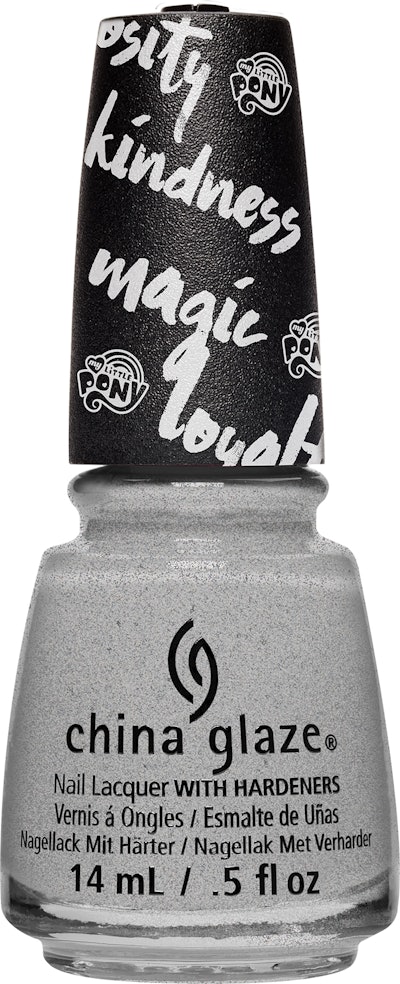 I Sea Ponies – Magical silver holographic chrome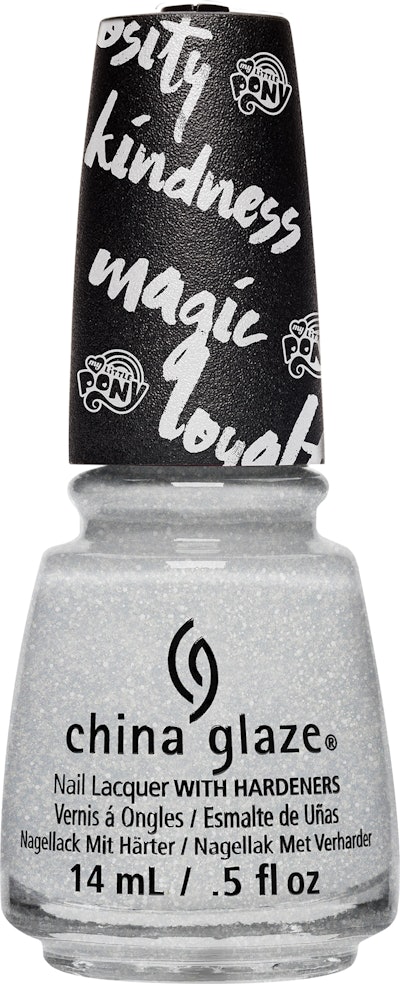 Hay Girl Hay! – Celestial holographic glitter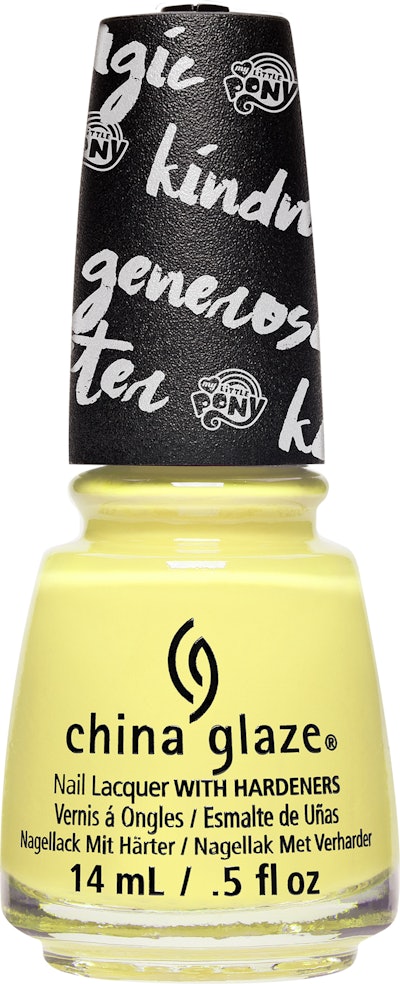 Kill 'Em with Kindness – Whimsical soft yellow crème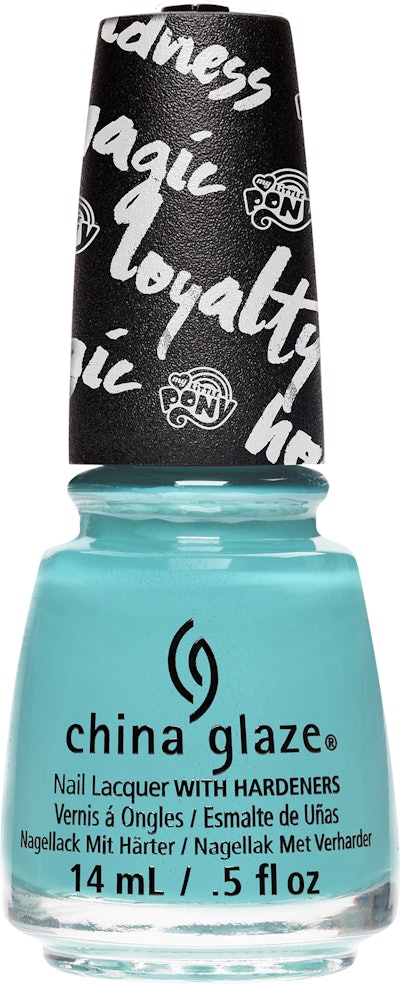 Cutie Mark™ the Spot – Harmonious pistachio mint crème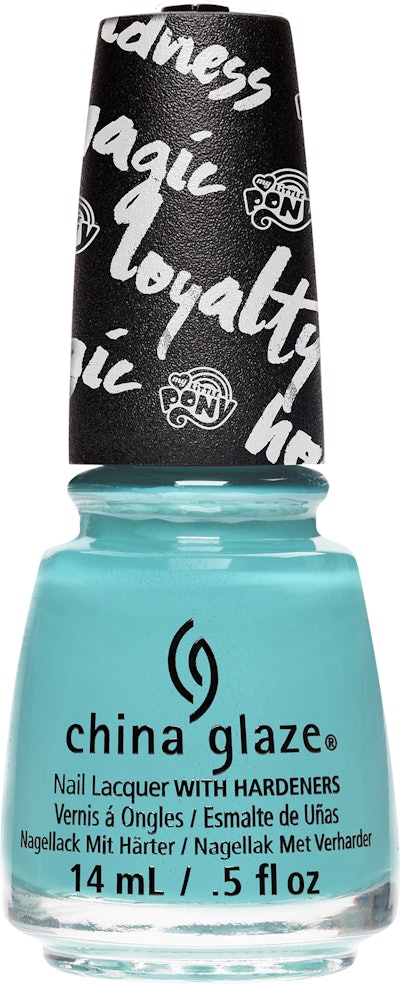 One Polished Pony – Dashing turquoise frost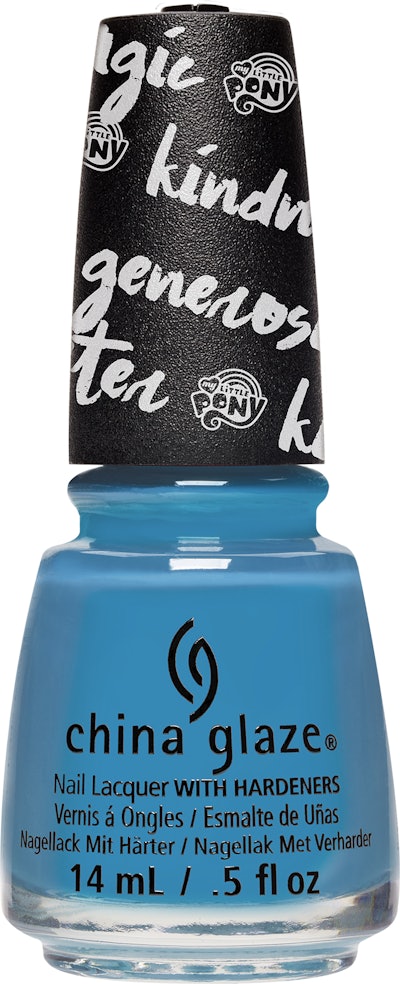 Too Busy Being Awesome – Charming Cerulean blue crème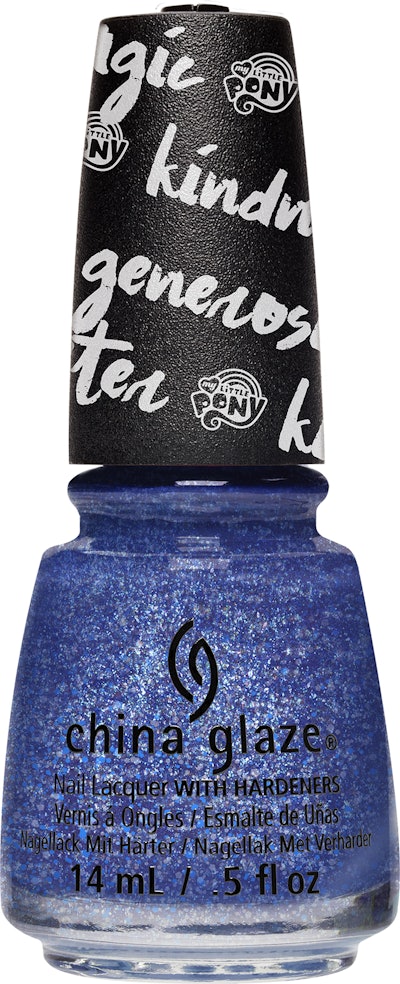 Let Your Twilight Sparkle™ – Purple holographic glitter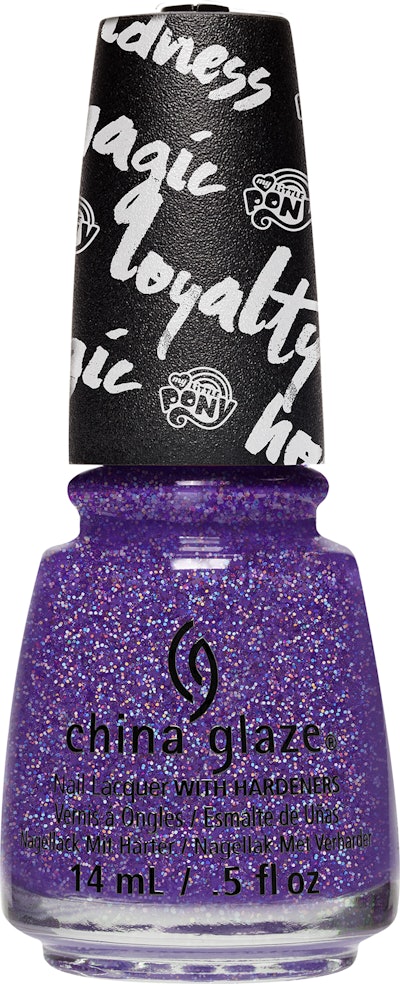 I Just Canterlot – Glamorous violet glitter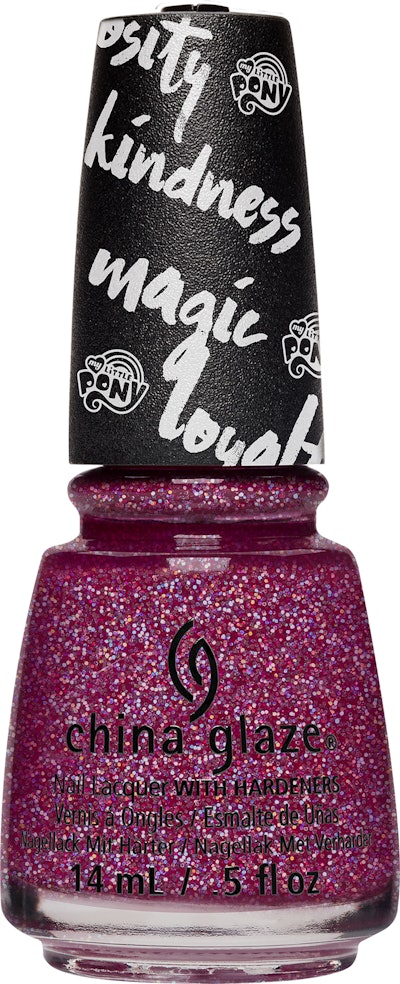 Where's the Party Cannon At? – Sparkling fuchsia glitter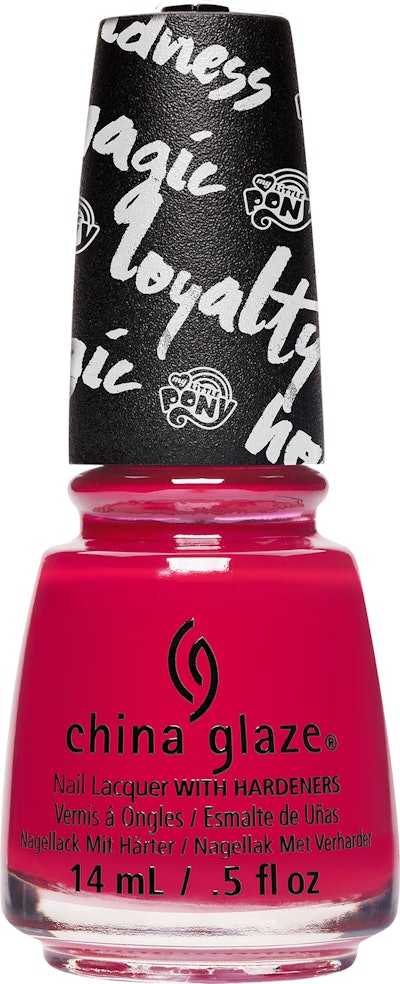 Applejack™ of My Eye – Fun loving red-orange crème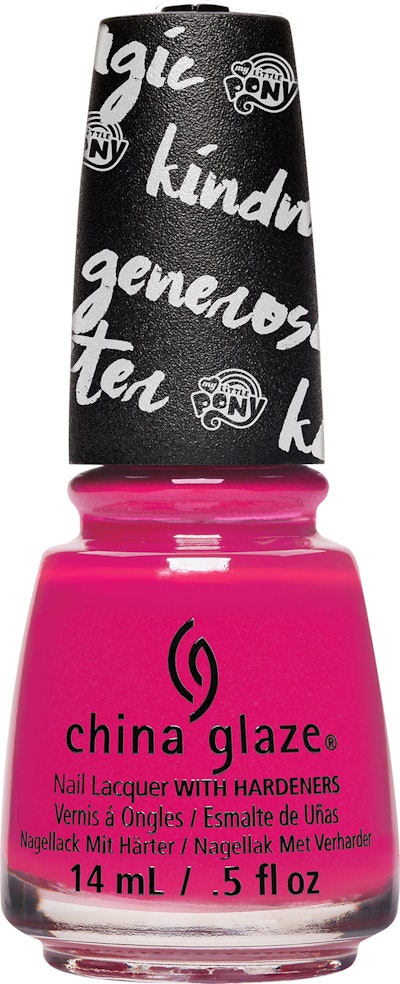 She's a Mane-iac – Hot pink satin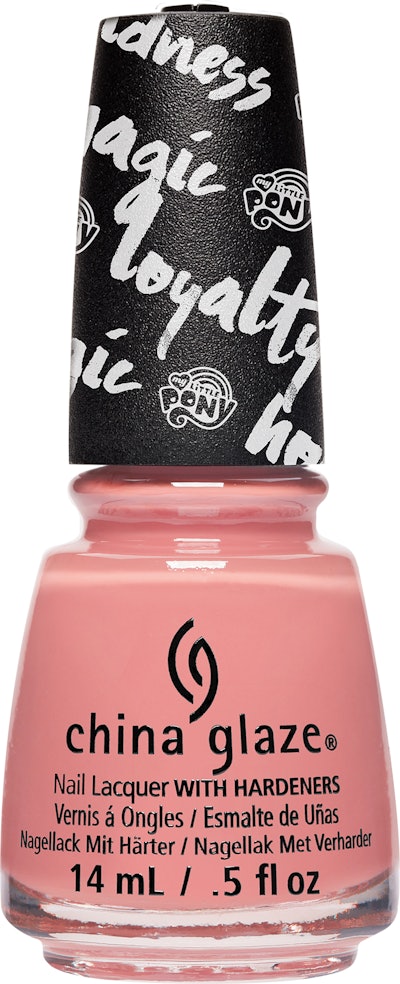 Sweet as Pinkie Pie™ – Bubbly pastel pink crème
The My Little Pony x China Glaze collection will also feature two limited edition shades inspired by the newly introduced popstar pony only available in the Songbird Serenade kit that also includes bonus friendship rings – the perfect collector's item: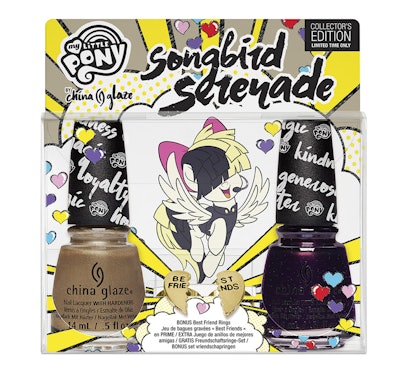 To celebrate the launch of this magical collaboration, China Glaze has partnered with six of the leading nail artists – affectionately known as the "China Glaze Mane 6" – to create exclusive nail designs with the lacquer collection. A mix of editorial, celebrity and influencer professional nail artists, the China Glaze Mane 6 include Casey Herman (@caseynails), Hannah Lee (@hannahroxit), Lexi Martone (@leximartone), Britney Tokyo (@britneytokyo), Sarah Waite (@chalkboardnails), and Naomi Yasuda (@naominailsnyc). Additionally the brand will support the collection with an expansive social media campaign including giveaways and dedicated content, plus a My Little Pony x China Glaze microsite and advertising campaign.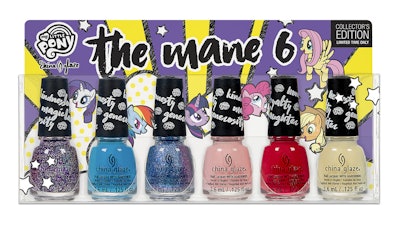 Which My Little Pony x China Glaze shade do you want to try first? Let us know in the comments below!