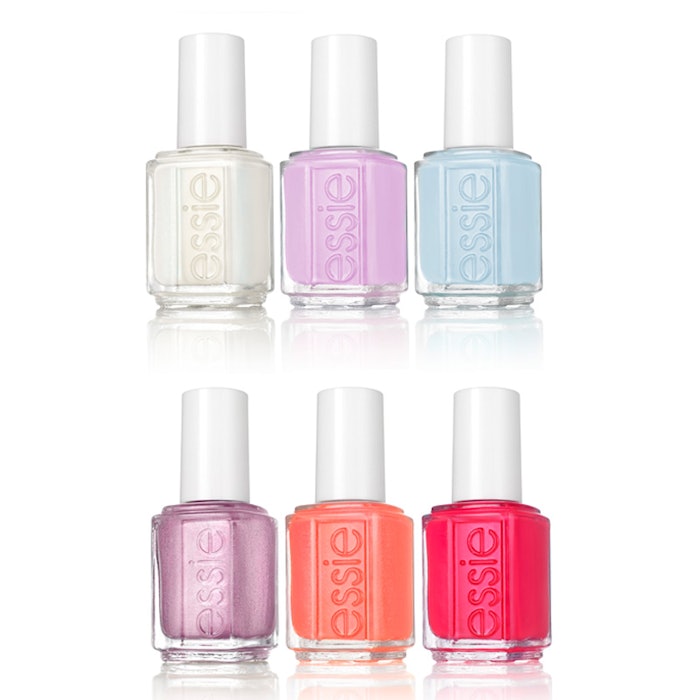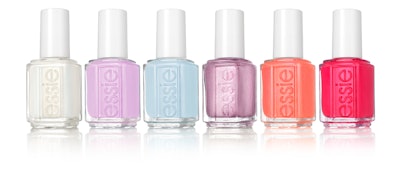 The Essie Summer 2017 collection features six sweet shades inspired by treats found on the streets of Paris (think: soufflés, éclairs and macarons). Available in traditional and gel polish.
Step-by-Step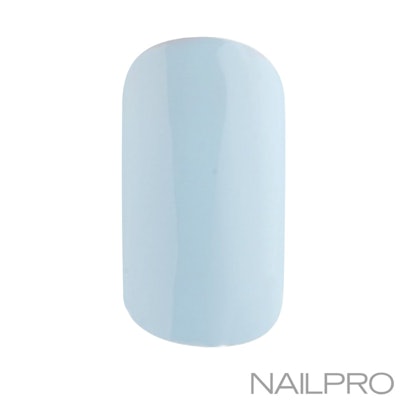 Step 1
Prep the nail. Apply one coat of Blue-la-la, and let it dry. Repeat.
Step 2
Dip the edge of a fan brush into Fondant of You. Brush off the excess polish, leaving a small amount on the bristles. Starting at the free edge, swipe the brush toward the cuticle. Repeat 2-3 times.
Step 3
Repeat Step 2 with S'il Vous Play. To finish, apply Gel Setter* top coat.
*Not included in collection.
[Product image courtesy of Essie, nail images courtesy of Jason Bennett]
This article was first published in the June 2017 issue of NAILPRO.