The EzFlow TruGel In the Cabana collection celebrates sitting poolside. With six shimmering shades to choose from, it's the perfect match for swimsuits and summer cocktails.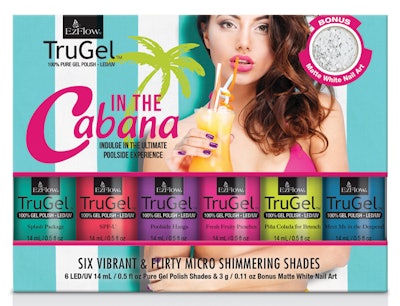 Step-by-Step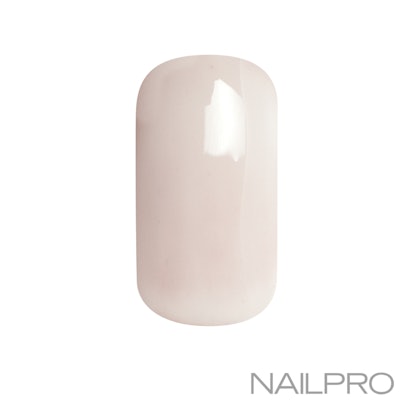 Step 1
Prep the nail. Apply one coat of Blanche Neige* and cure. Apply a second coat. Do not cure.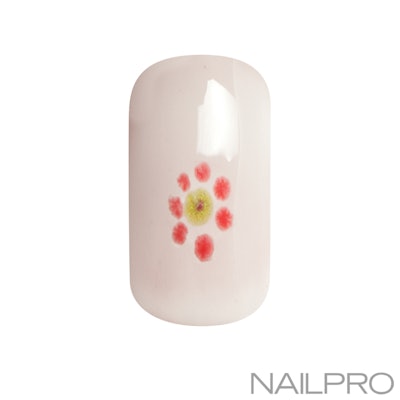 Step 2
Using an ultra-fine brush, place a small drop of polish in the center of the nail with Piña Colada for Brunch. Then, paint small dots around the center with SPF-U.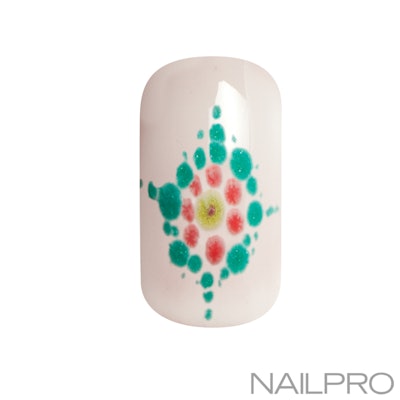 Step 3 
Next, paint different size dots in the same circular pattern with Splash Package, extending the dots outward at 12, 3, 6 and 9 o'clock.
Step 4
Repeat the circular pattern, painting small dots with Fresh Fruity Punches, Meet Me in the Deep End and Poolside Hangs. When the design is complete, cure. To finish, apply gel top coat and cure.
*Not included in collection.
[Product image courtesy of EzFlow, nail images courtesy of Jason Bennett]
This article was first published in the June 2017 issue of NAILPRO.