Nature-inspired designs and tropical hues have been spotted on the catwalk and on social media platforms. The botanical nail art is  perfect for spring. To translate the look to tips, we enlisted the help of CND Creative Ambassador Miss Pop.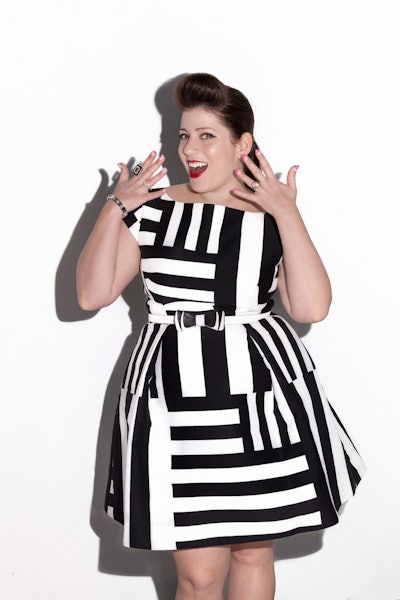 Here's how to recreate an exotic palms design by Miss Pop that's fit for that queen of the jungle client.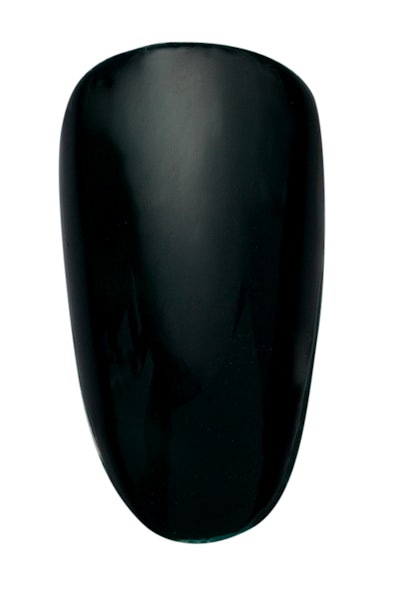 1.  After giving a basic manicure, paint on a layer of CND Creative Play Base Coat. Add two coats of CND Creative Play in Cut To The Chase. Allow a couple of minutes for the color coats to set.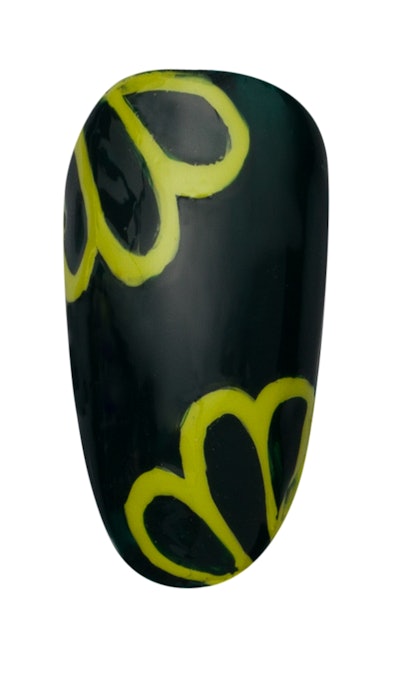 2.  Using a striper brush dipped into CND Creative Play in Toe The Lime, create a few narrow arches on opposite corners of each nail.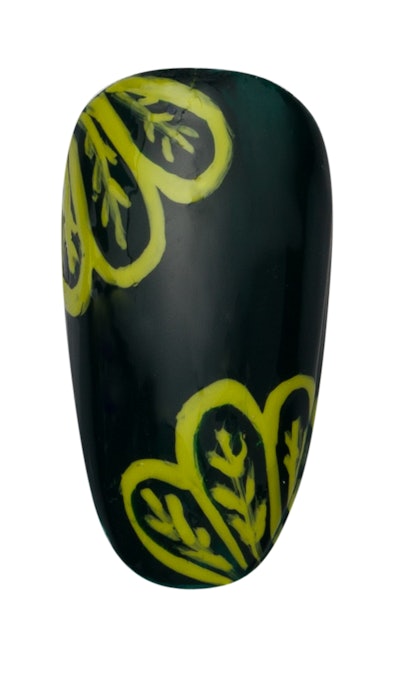 3.  With a striper or fine haired paintbrush, paint on long stroke 2/3rds of the way up the center of each arch, turning them into exotic leaves. Then, add a few short strokes on each side of the line to create leafy veins.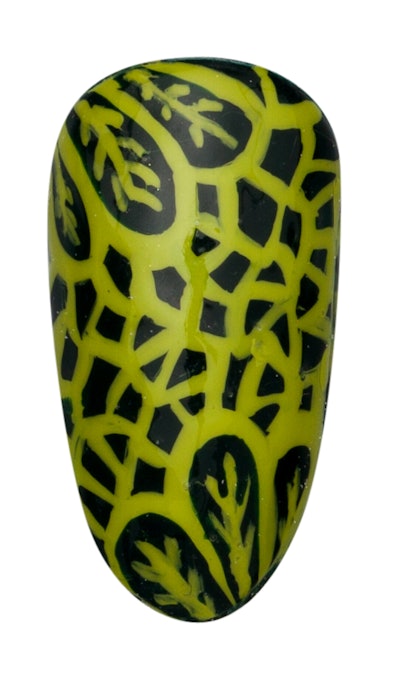 4.  Using short strokes, paint a tangled web through the center of the nail that connects and extends to each leaf.
5. Give your nail art a couple minutes to dry before sealing your botanical nail art with CND Creative Play Top Coat.
What do you think of this botanical nail art design? Let us know in the comments below! 
[Images: nail art by Miss Pop, nail tip photography by Jason Bennett, headshot courtesy of CND]
READ MORE: